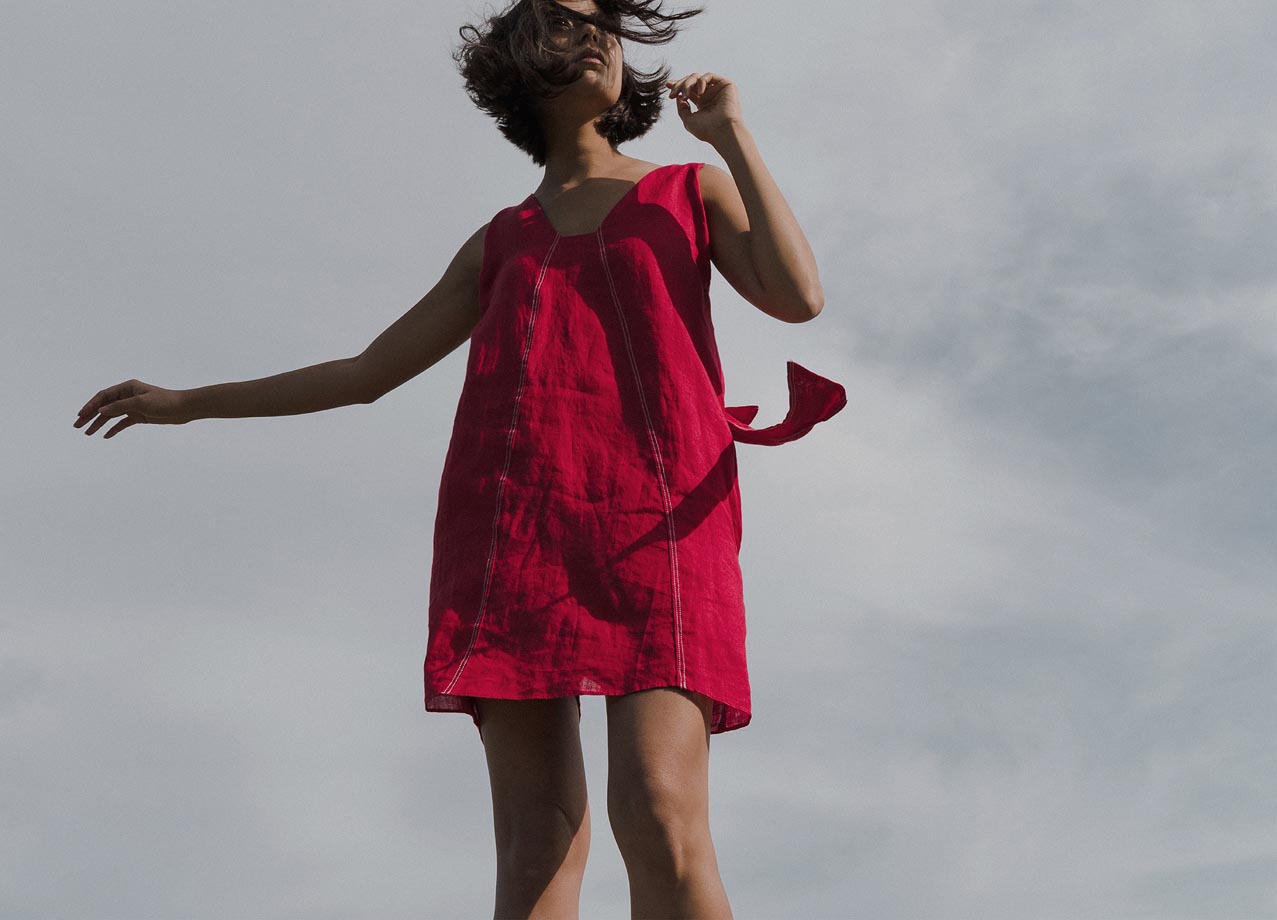 The Business of Sustainable Fashion
"Sustainability" has become a buzzword in the fashion scene, but adhering to ethical and environmentally conscious practices can come with a cost. Local fashion brands discuss their sustainability policies, these strategies' impact on their bottom line, and why they continue to choose this less-trodden path

by Nana Caragay

Fashion and sustainability are two concepts that don't appear to go hand in hand—fashion is, by nature, built on popularity, trends, seasons, and what's current, while sustainability is all about balancing progress with environmental impact. Fashion comes second only to the oil sector as the world's largest polluter, annually emitting 1.2B tons of greenhouse gases.
With the rise of fast fashion comes consumer pushback via an increased awareness of our, and our clothing's, environmental impact, prompting brands to perform damage control by pledging to clean up their act. Retail powerhouse Zara announced it intends to fully shift toward recycled, organic materials by 2025, while H&M's Conscious collection emphasizes its use of garments that are responsibly and ethically sourced.
There is debate on whether or not fashion can ever be 100% sustainable, but for now, exerting efforts toward at least becoming more sustainable is the goal. Committing to a production process that encourages slow, purposeful fashion, upcycled materials, and smaller inventory comes with a cost, but, as these brands are learning, the trade-offs can be worth it.
Shiny and (Not So) New
Among the industry's worst offenders is jewelry—commercial gold mining has been found to create 20 tons of mine waste, and then there are the problems brought about by the inhumane conditions in stone-cutting factories, minerals sourced in conflict regions, and environmental depletion caused by digging metals out of the ground.
Considering its long, complex supply chain, with remote, disenfranchised areas serving as the source for many raw materials, change has come slowly, but there is hope. There is now a certification process for sustainable gold jewelry, while blockchain technology has been introduced to trace and verify gemstone supply.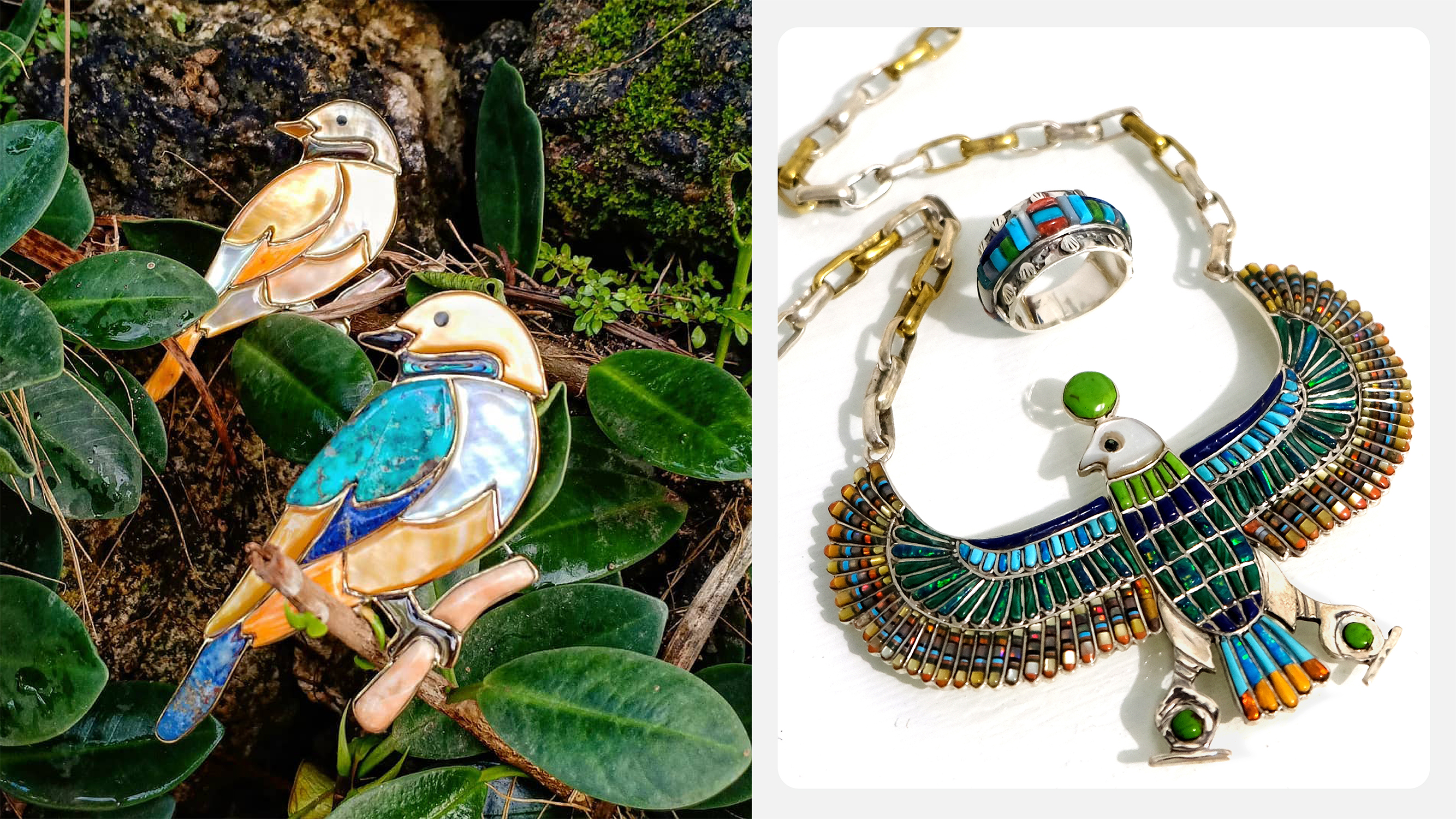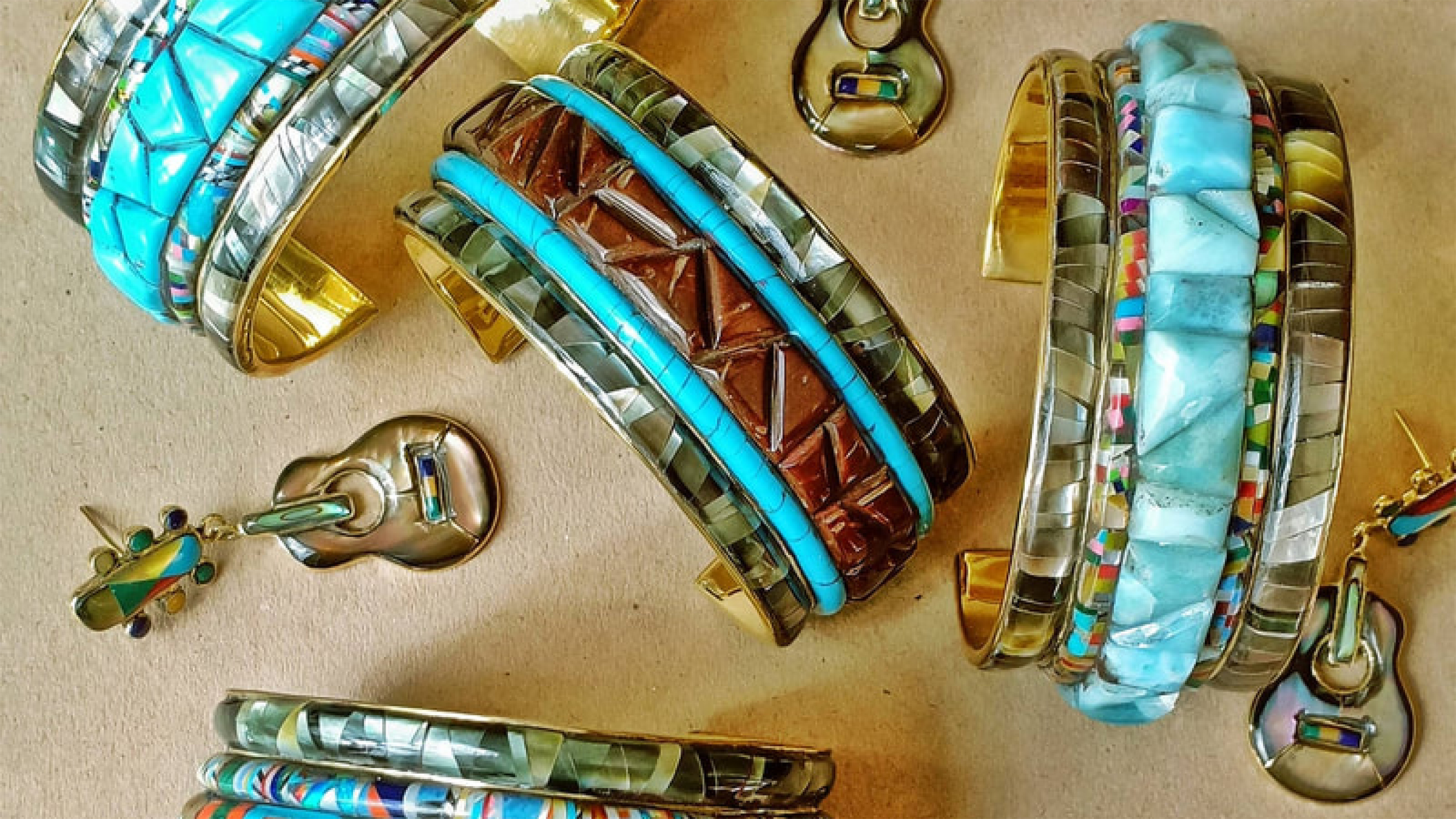 Strozzi Handcrafted Jewelry is known for their micro-mosaic inlays. They use bits and pieces of upcycled materials cased in recycled sterling silver and brass
Strozzi Abecel Rosende of Strozzi Handcrafted Jewelry aims to take the guesswork out of the supply chain by using upcycled materials, resulting in pieces with a quirky, artisanal touch. "We believe even the tiniest scraps can have the greatest worth," she says, and so her jewelry is crafted out of bits and pieces cased in recycled sterling silver and brass—look closer and you'll notice an iridescent sheen in her signature micro-mosaic inlays. Even her tools are secondhand: a handsaw was formed out of recycled reinforcement bars, broken metal saw blades double as grit sharpeners, while spring wires are used to cut string. "Our jewelry displays and box packaging are also made out of recycled leftover wood from furniture makers," she adds.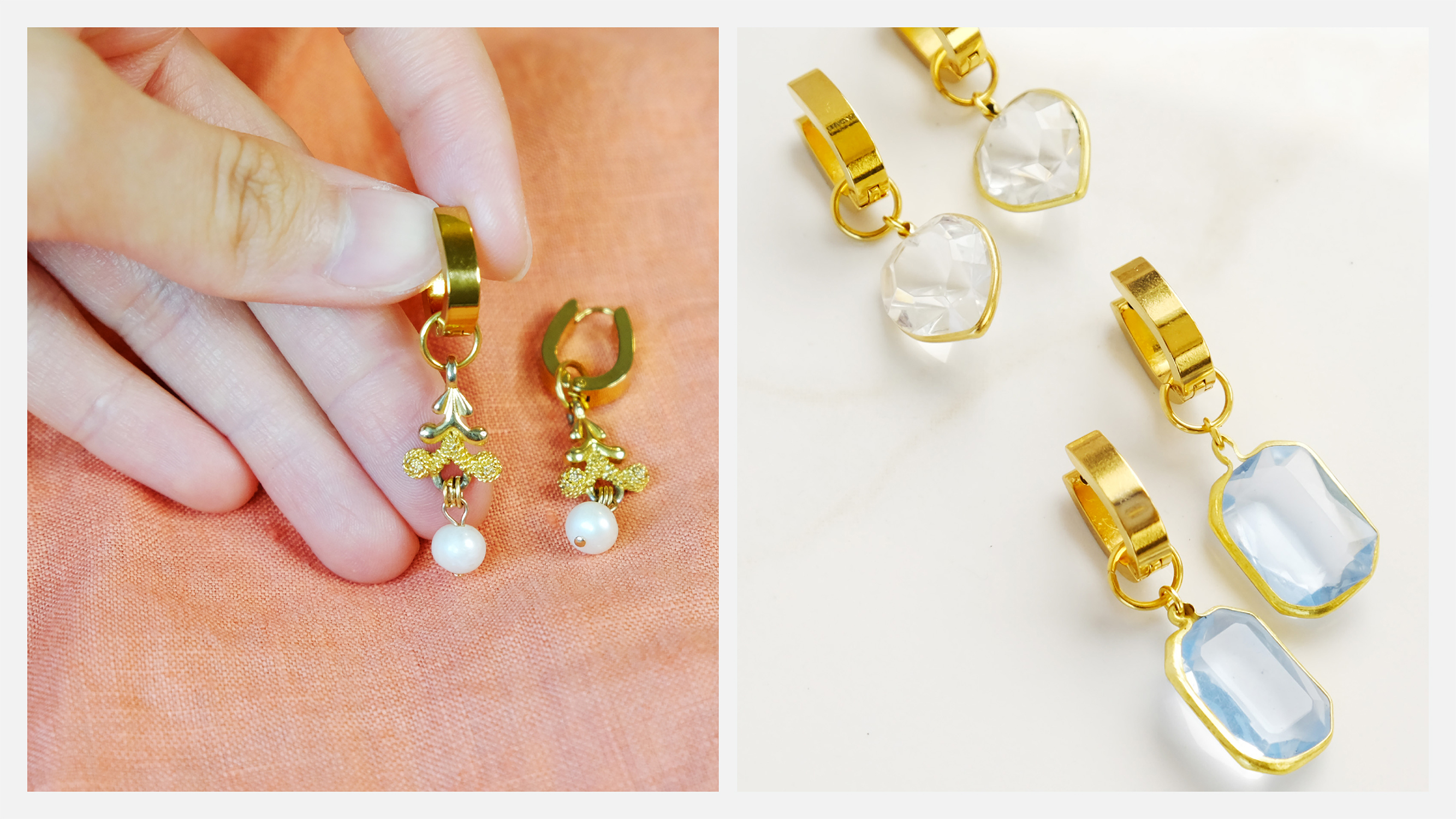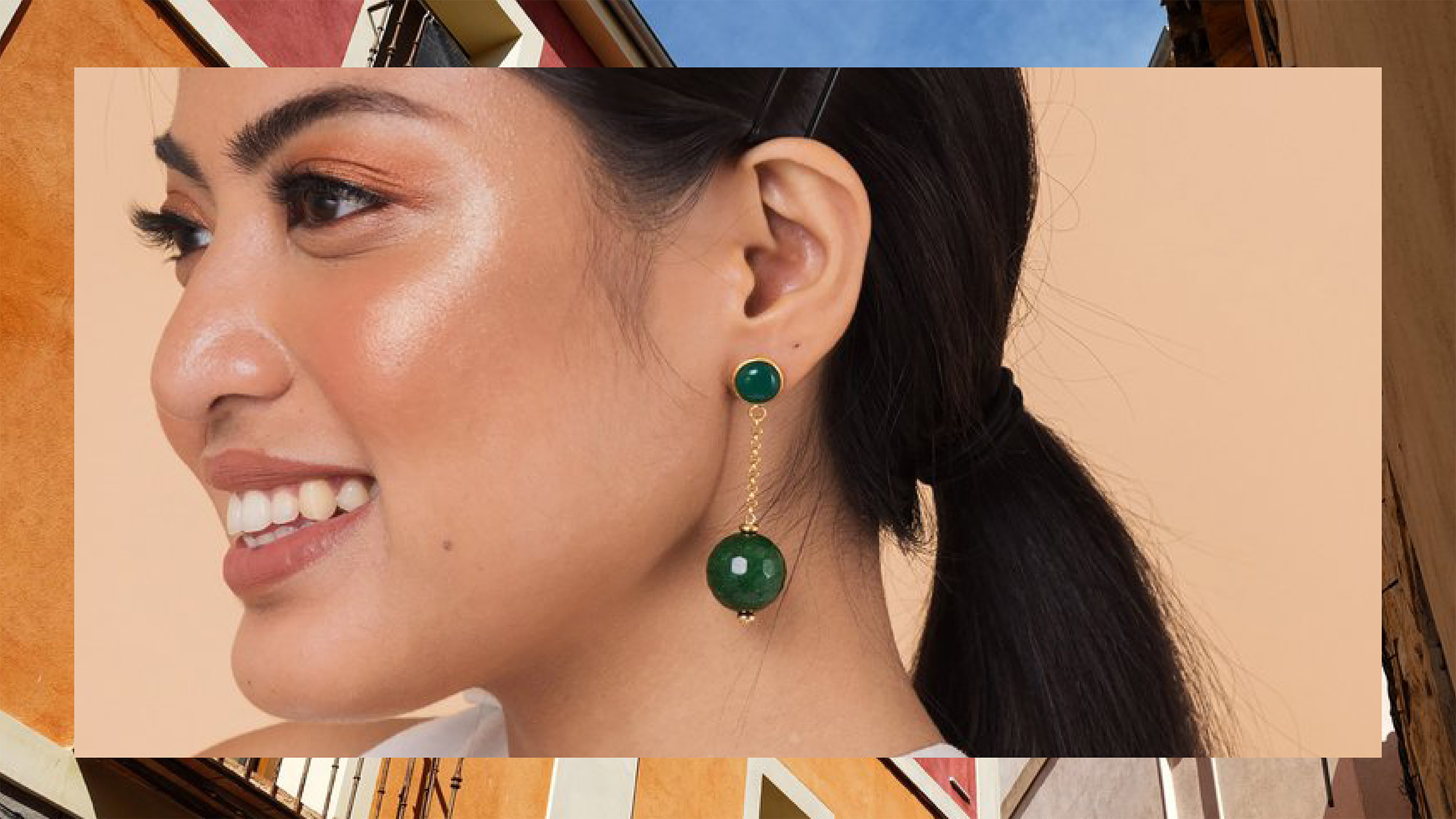 To create their one-of-a-kind jewelry, Lily sources vintage pieces abroad and rework them by incorporating lucite beads and gold-plated brass dating back to the '60s and '70s.
Instead of making something entirely new, Stella Soriano of Lily decided to craft pieces out of jewelry that already exists. Her upcycled vintage line incorporates lucite beads and gold-plated brass dating back to the '60s and '70s. "We source our vintage materials abroad and it is definitely more expensive because they usually come in limited quantities," she admits. "Since they are limited, we usually price these pieces higher. The plus side is that they produce very unique designs that are instantly distinguishable from jewelry that is mass-produced." And if there is a piece that isn't quite selling, her team has no qualms about breaking it down and using the parts to assemble something new. "We've done it many times and it's interesting to see how changing one or two components from a not-so-popular design can create a fresh piece that becomes a bestseller."
"Plain and factory-like, soulless"
Carolyn Asuncion founded the bag brand Evrile in an attempt to give new life to the excess jute sacks lying around her family's coffee roastery. "Funny enough, new jute is cheaper than the cost of cleaning the coffee sacks," she says. "In the early days, I made a prototype with the new jute, but they didn't have character. They looked very plain and factory-like, very soulless. But more importantly, it was a violation of our principles and what I was setting out to do." Even the process of cleaning the sacks that are repurposed into pouches, totes, and backpacks happens right beside the roastery to minimize transport.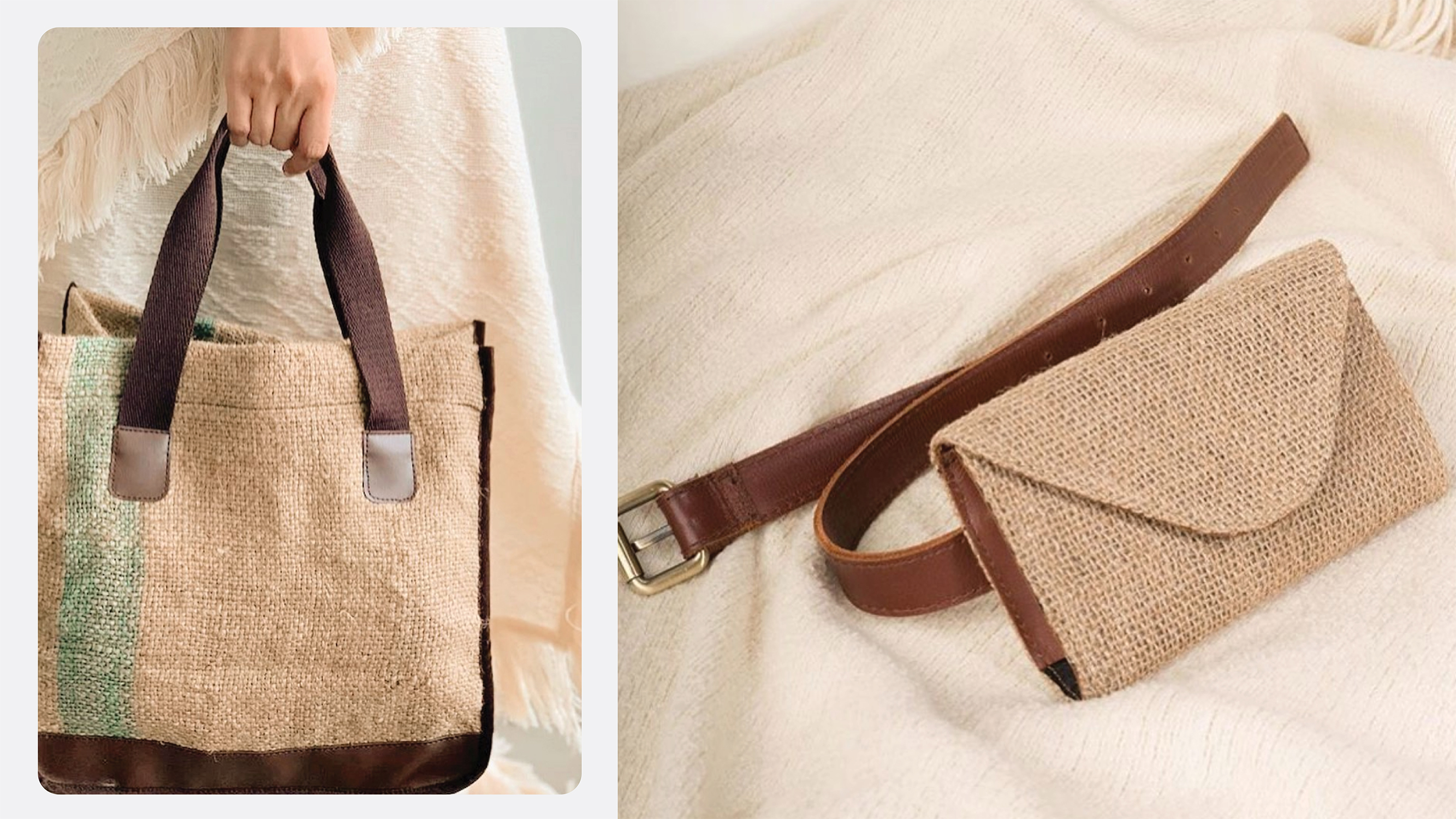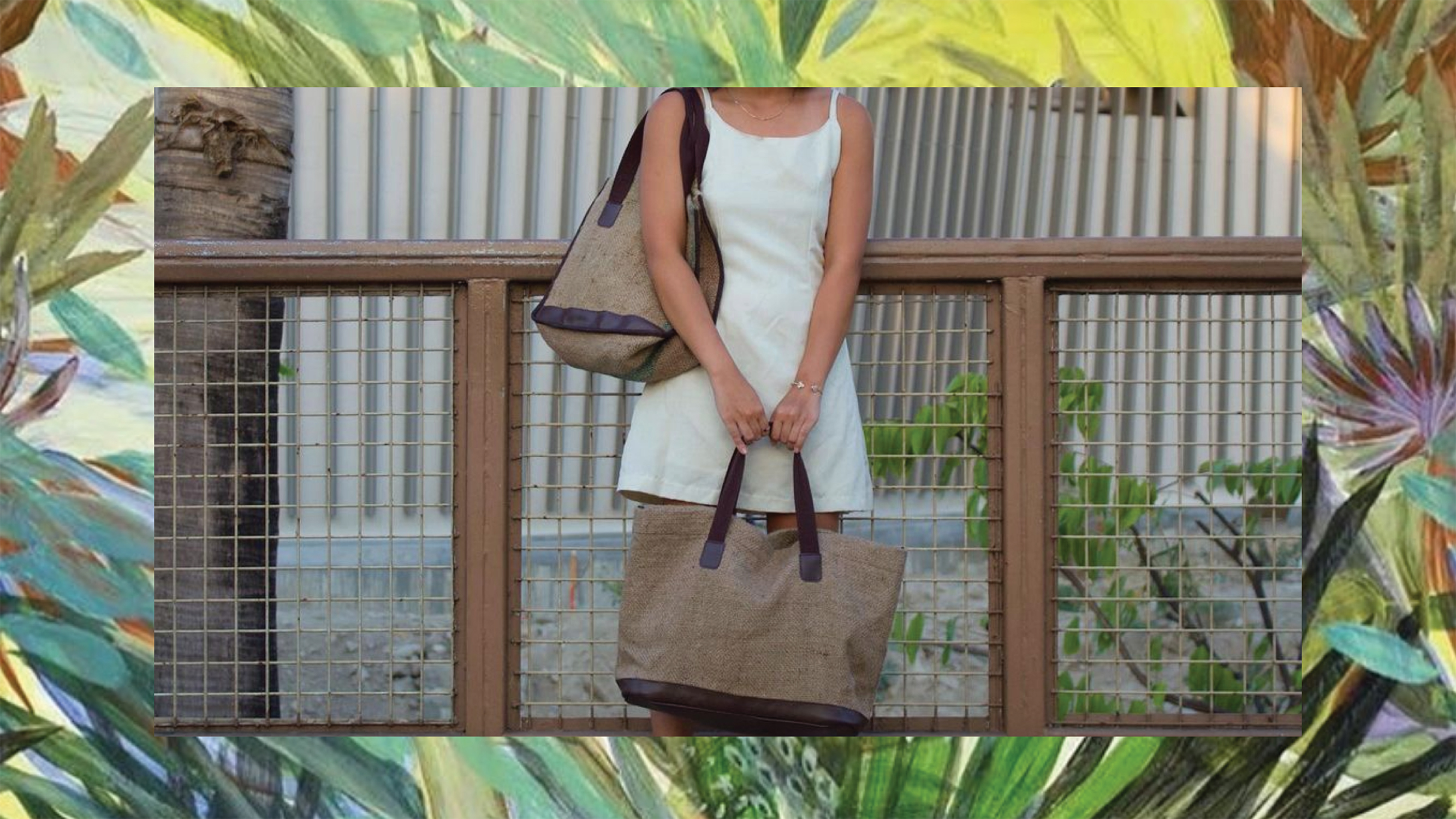 Evrile gives new life to used jute coffee sacks and transforms them into utilitarian pouches, totes, and backpacks.
Evrile's spartan designs eschew trends in favor of a durable, utilitarian, and distinct aesthetic, and have built a following among like-minded people who are proud to wear their eco-consciousness on their sleeves. "We don't have seasons and rarely have sales or discounts. We design for specific uses and groups of people; many of our projects are custom-designed pre-orders," Asuncion says. And she firmly believes that any brand that wants to follow suit will have similar success, if they choose to commit: "Our marketing methods are purely online, demand-driven, and we know when to take a break or shift resources to other, more value-added activities for society. The market will tell you the answer."
Sustainability can also come in the form of taking your own products' scrap materials and turning it into something new, as in the case of Inné's Sia keyholder, made out of leftovers from their popular Sia bags. "We keep all our scrap materials since we didn't want anything to go to waste, and we thought of using the excess leather and solihiya to make keyholders," says Therrine Goyeneche. "These are too small to make into bags, but we are continuously looking at ways to upcycle our materials. As a business, Inné takes responsibility in how we use our resources and the impact it creates on our stakeholders and the environment."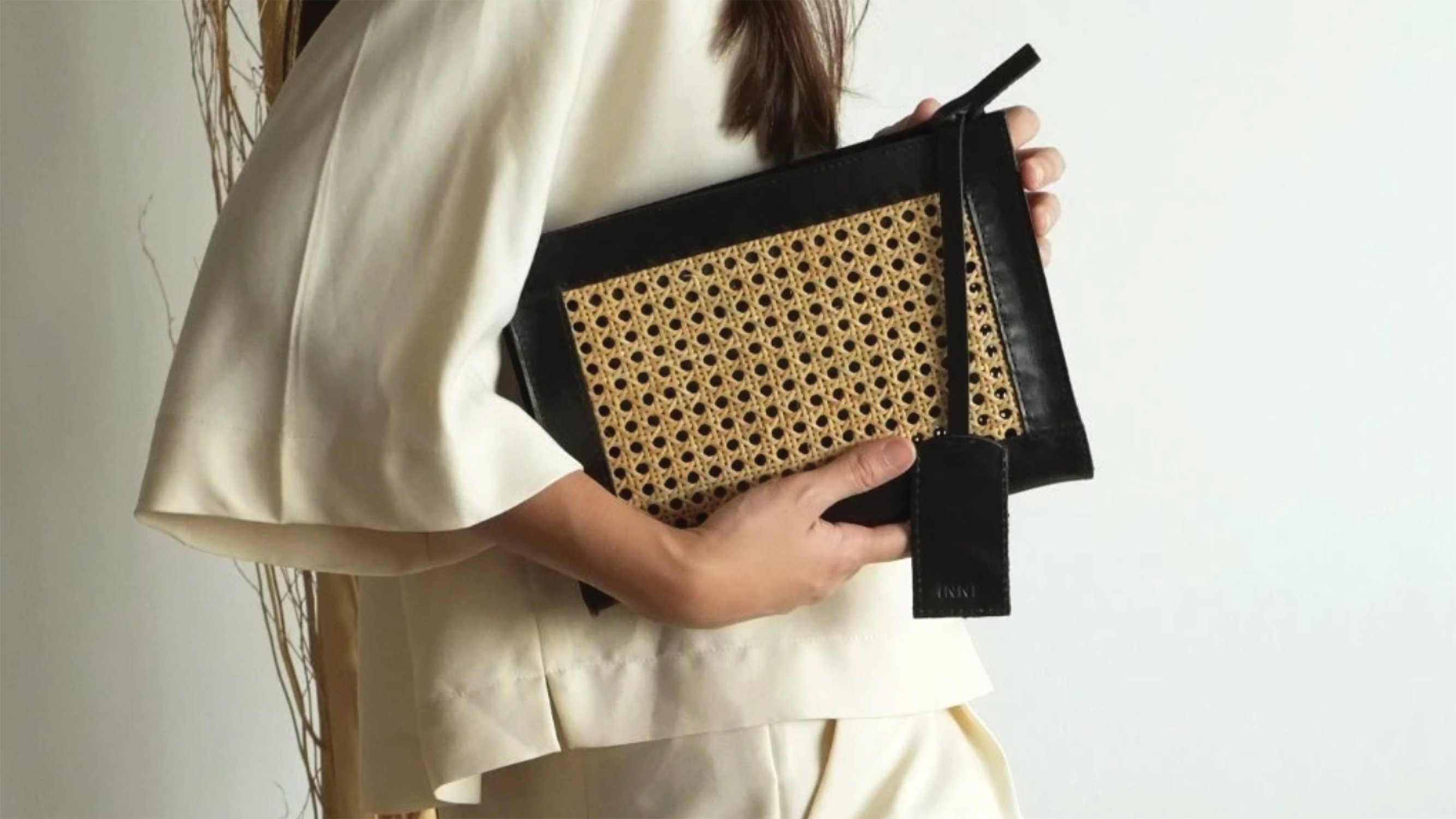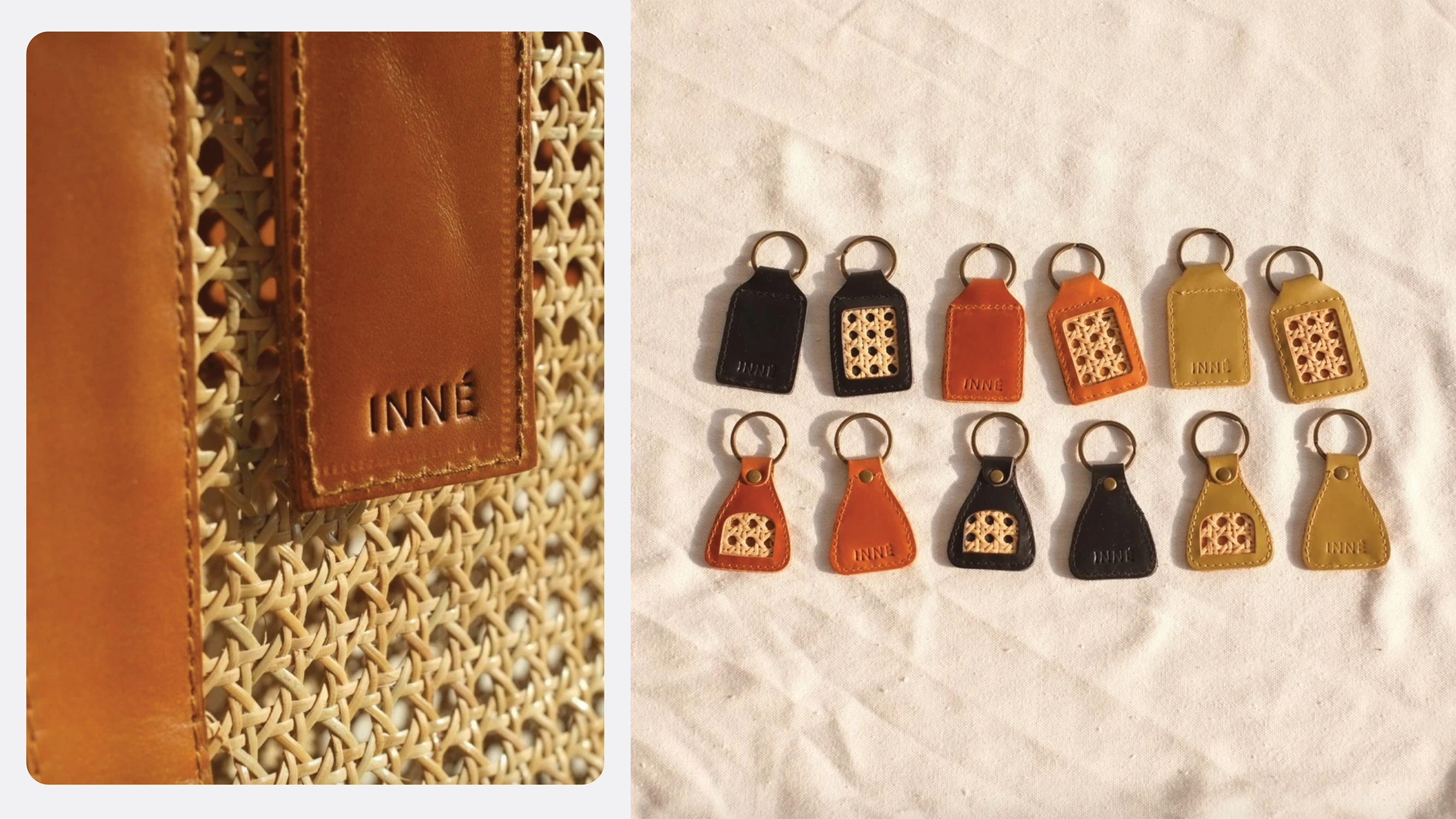 Inne used leftover materials from their popular Sia bags to create their Sia keyholder. The brand also espouses fair trade and ethical practices and partners with artisan communities from Bicol, Cebu, Marikina, Bulacan, Laguna, and Bohol.
These include their partner artisan communities from different regions in the country, including Bicol, Cebu, Marikina, Bulacan, Laguna, and Bohol, whom they've built a relationship with over the years and whose families rely on them for livelihood. "We support fair trade and ethical practices when working with our partners. We make sure artisans are well-compensated for their craft; good, safe working conditions are in place; and that there are opportunities for growth through skills and capabilities development," she continues. "Over the years, it has definitely become easier to connect with partner artisans and access local, sustainable materials, such as through the many trade fairs mounted by the Department of Trade and Industry (DTI). We were fortunate enough to be able to find a lot of our trusted partners through these trade fairs."
Apart from incorporating natural materials into their products, as in the case of Larone Artisans' plant fiber handwoven bags, there are ways to adopt sustainable practices in the workplace, too. "Small ways count," attests Jennifer Lo. Her grandfather grew up weaving rattan furniture, inspiring her mother to start the brand to support fellow weavers and artisans. "Each of our workstations has a separate light switch so our workers can turn them on and off, depending on their need. Every single piece of paper in our office needs to be used on both sides, and afterwards they are collected and sent for recycling. We are in the process of replacing our fluorescent lights with LED."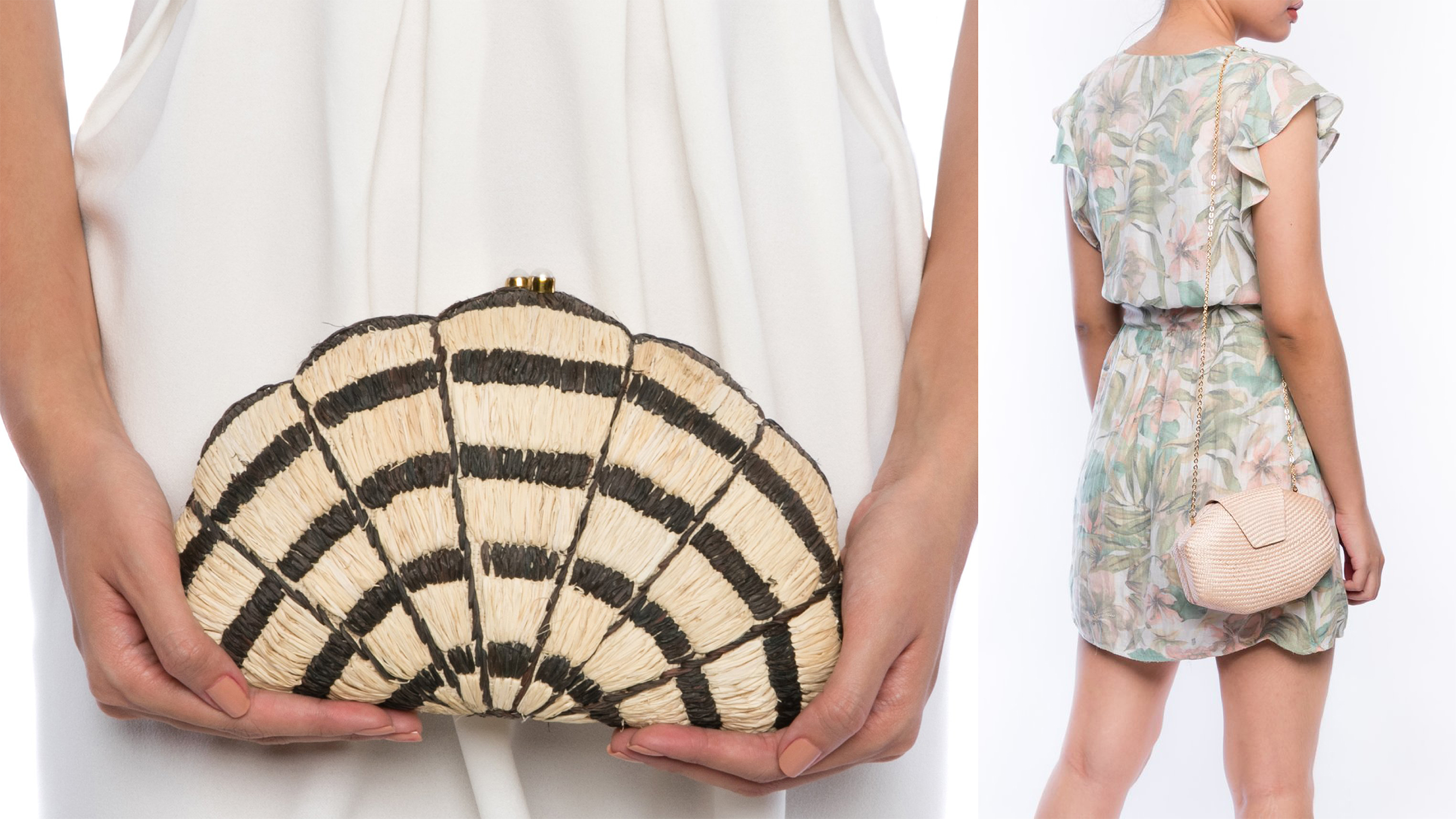 Larone Artisans saves leather scraps from the bags' trims and handles to eventually reproduce into tassels, tags, and keychains. They also observe eco-friendly practices in their daily operations, which their employees support.
This is, of course, in addition to their own long-held practice of saving leather scraps from the bags' trims and handles to eventually reproduce into tassels, tags, and keychains. "Committing to sustainability is a continuous process," Lo says, one that they are still improving and fine-tuning, despite Larone Artisans being around for more than 35 years. "If you state it in your policies, enforce it in everyday operations, and instill it in your people, that is already a step in the right direction. It takes time, effort, and expense."
Works in Progress
"I don't think there is one brand that is perfectly and completely sustainable as we are all constant works in progress," says Anika Martirez of Anika, her eponymous brand whose breezy linen dresses has found fans among the young and chic set since launching in 2016. "I wouldn't consider my brand 100% sustainable, but it's an everyday conscious effort to be more mindful when it comes to all aspects of running my business. Every step, albeit small, contributes to the grand picture."
Thus, Anika espouses "slow fashion" through timeless looks meant to be wardrobe mainstays, repurposing deadstock fabric, and trading in plastic packaging for a multi-purpose fabric bag. She also shifted to a pre-order business scheme to avoid excess inventory, with customers waiting for pieces for up to 10 business days. Yet she is grateful that "clients, both longtime and new, are appreciative of the fact that good things take time." This has come at the expense of growing her brand, but it's a sacrifice she is willing to make: "I was encouraged by many to scale up further, though by doing so, I would have to give up more sustainable practices. By keeping inventory small and manageable, I am able to focus on quality instead of quantity. Establishing client relationships is priceless; nothing beats that personal touch."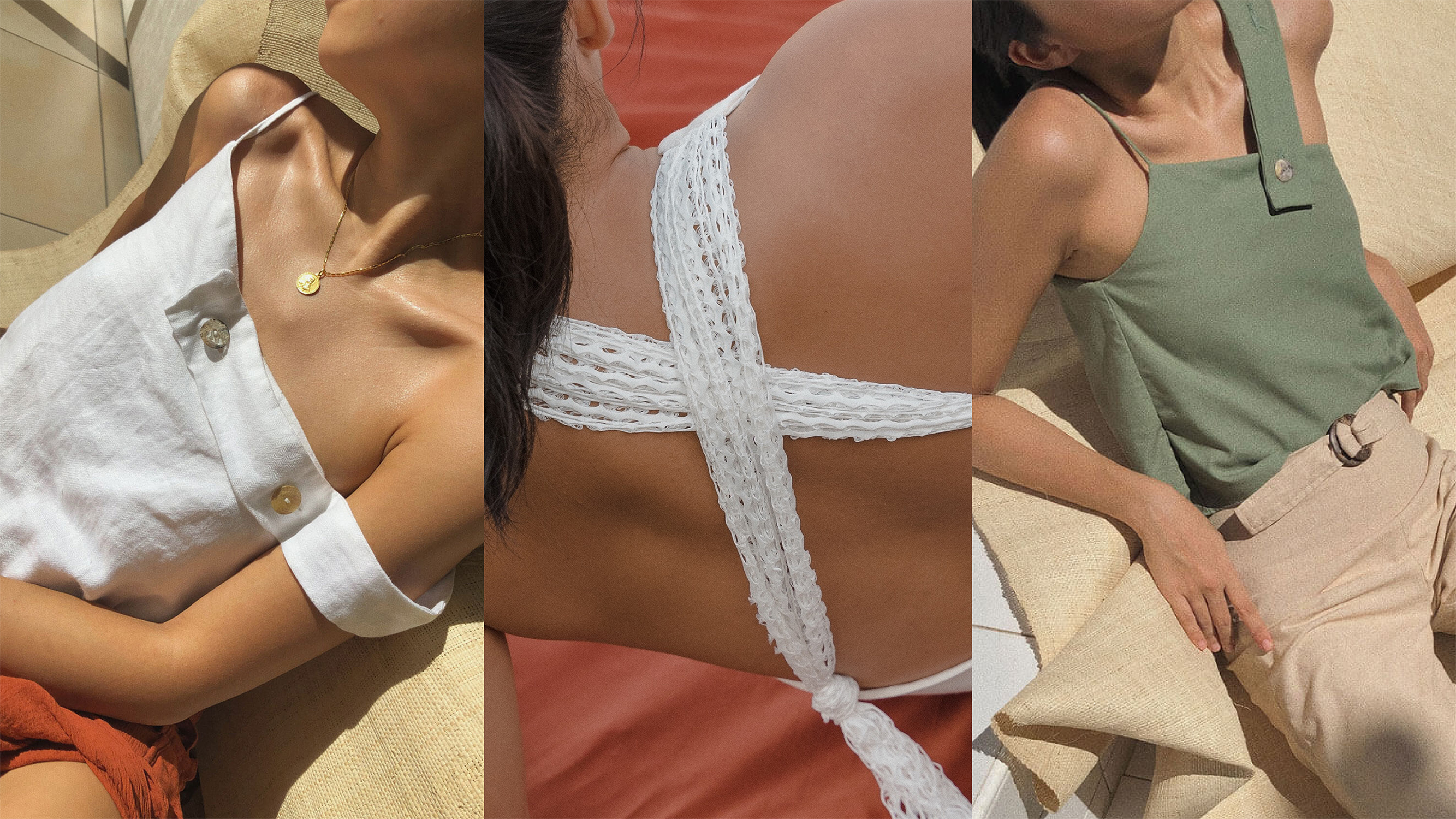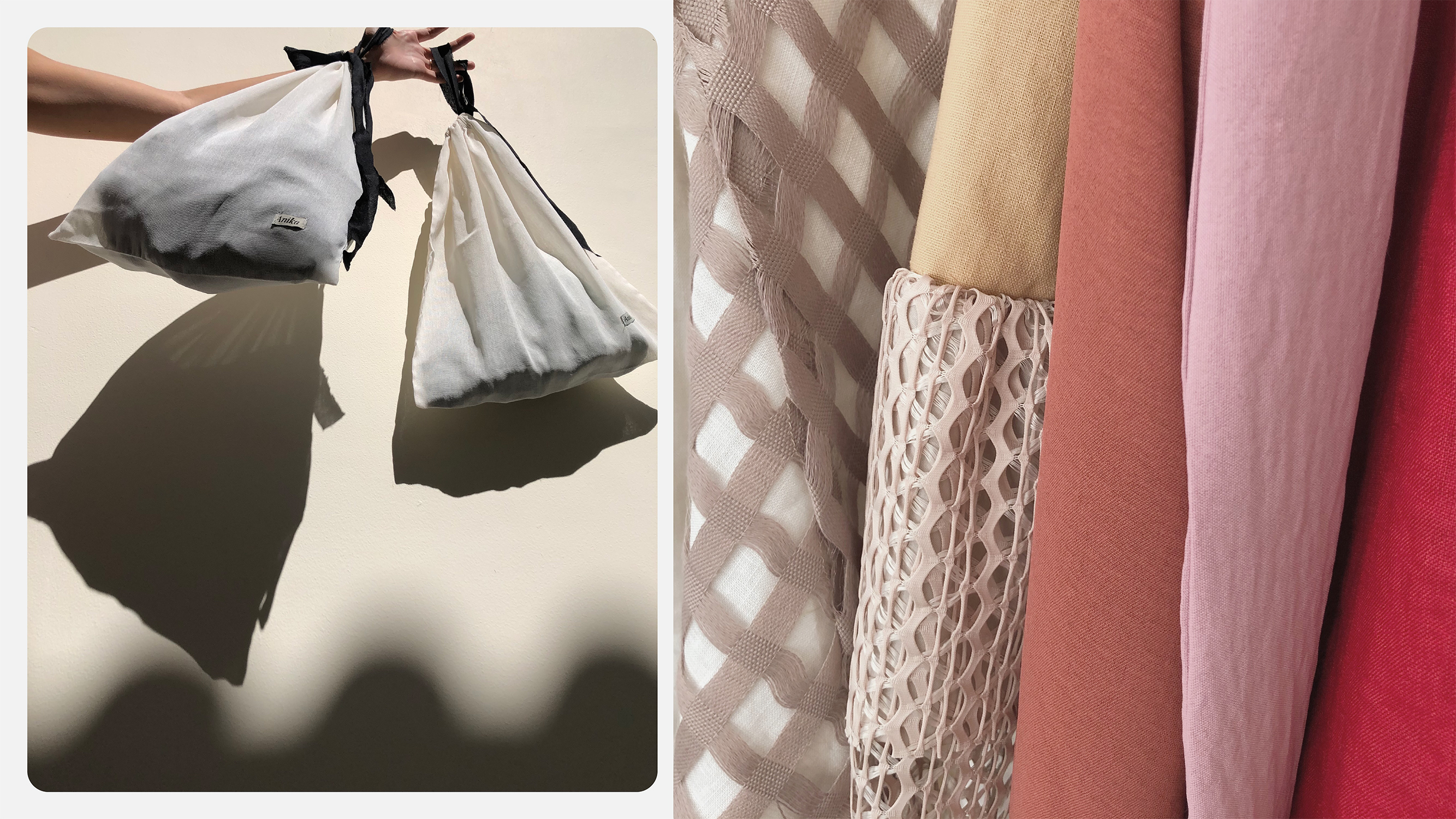 Anika believes in "slow fashion" and creates pieces that are built to last. Other practices—repurposing deadstock fabric, using a multi-purpose fabric bag for packaging, and keeping inventory small—support their sustainability goals.
It's a sentiment that's echoed by the other brands that have made efforts to adhere to more sustainable practices, despite its effect on profit margins and the bottom line. "With any sustainable brand, there is a price premium that requires consumer education," says Evrile's Asuncion. She has taken what she has learned from previous careers in fashion planning and allocation and used it to contribute better things, instead of simply more things. "With my skill set, I could easily just be selling anything online and making a ton of money, but I feel a responsibility to only put good things into the world because I have that luxury. This is really a long game." And if that means sacrificing profit by maintaining a small, select inventory, then so be it—Evrile's debut collection featured five pieces only, and they intend to keep their catalog down to a lean 10 products, max, to avoid "falling down the rabbit hole of endless design and production." "We don't need that many things in our lives," Asuncion reasons.
Sourcing responsibly and compensating workers fairly can come at a cost, Inné's Goyeneche observes, but the key is to cultivate a customer base who believes in what you are trying to achieve and is willing to support the cause. "Committing to sustainability is more expensive, but the benefits certainly outweigh the costs," she says. "Despite the increase in expenses, we are still able to make a moderate profit since more groups of people have shown support for slow fashion, as opposed to fast fashion, and are becoming more conscious when it comes to sustainability. They understand why slow fashion costs more and are willing to pay the price. We are still able to maintain a healthy bottom line because our target customers understand our brand ethos and purpose. We are very fortunate to have a wide mix of customers who embrace the concept of Inné and appreciate the beauty and meaning behind the products and brand."
Rosende of Strozzi feels the same—not just about the pieces she is creating, but about building a community that is mindful of every purchase's impact. "Each of my pieces has a tale to tell," she says. "Owning such a treasure is also adopting sustainability, and that's the new luxury. Practicing sustainability molds us into a more grateful lifestyle of embracing what we have, cultivating and innovating what we own in whatever way we can."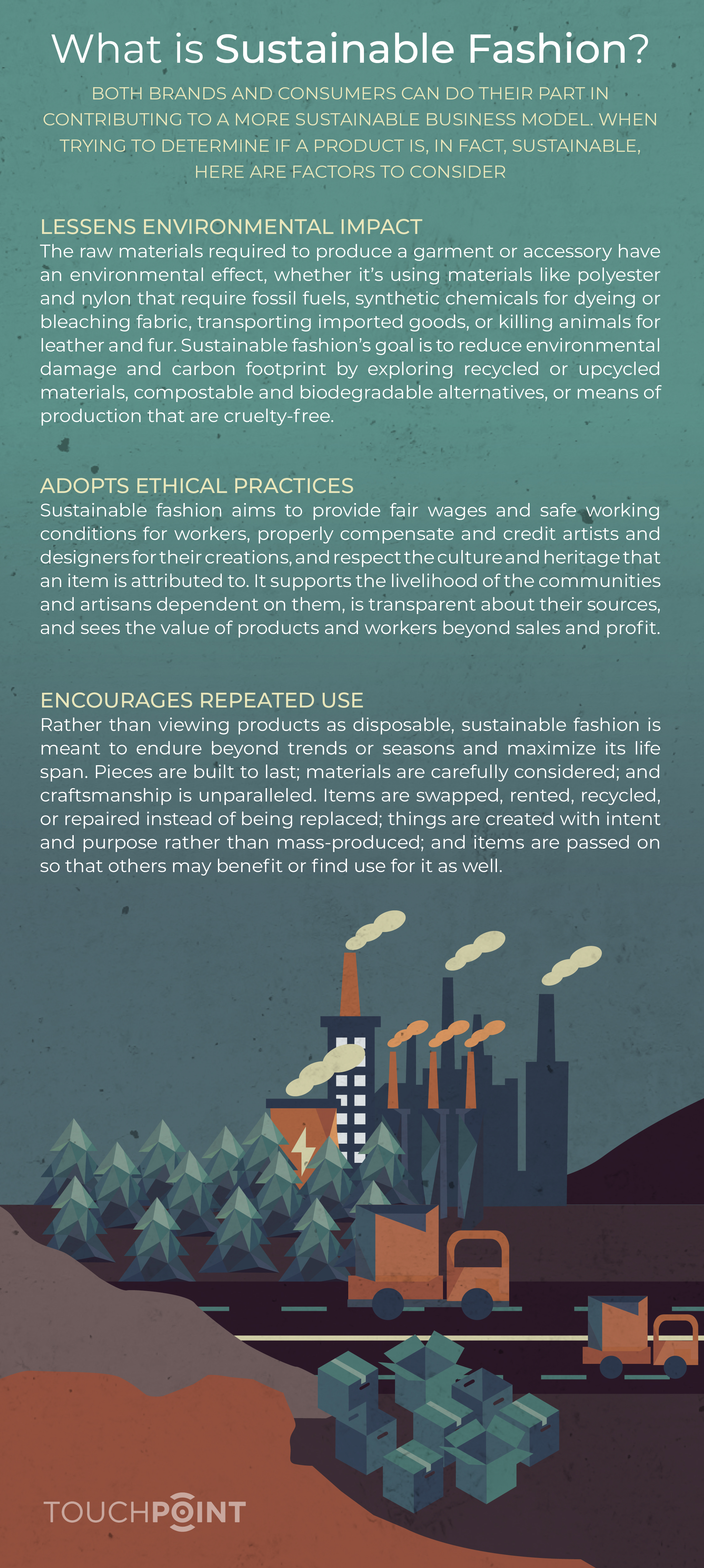 Photos courtesy of Strozzi Handcrafted Jewelry, Lily, Evrile, Inne, Larone Artisans, and Anika