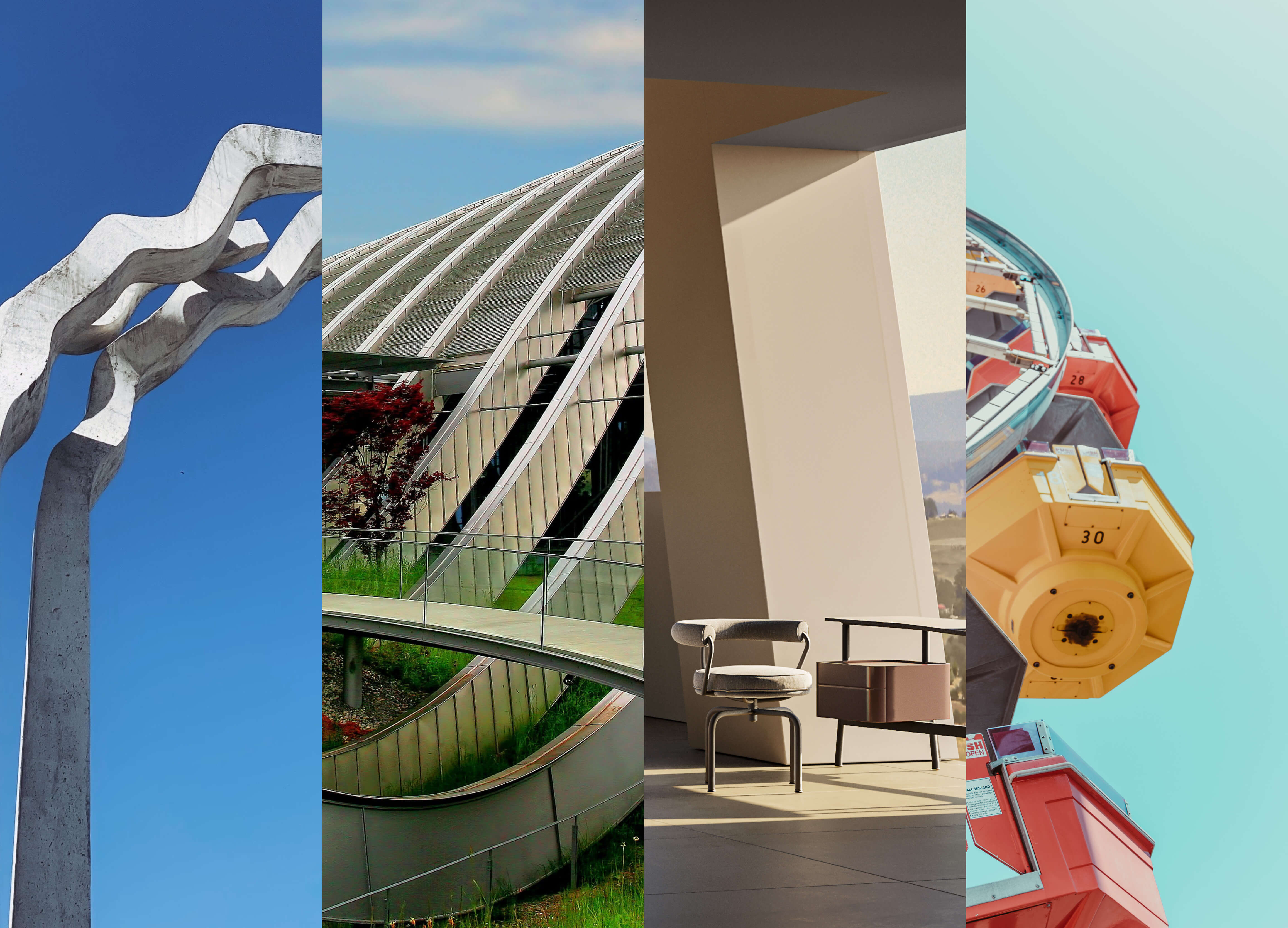 Key Trends for the Home in 2022
New York-based trend forecasting agency Fashion Snoops shares what they believe will "drive newness" for the home in 2022
by Vicky Montenegro

For the recently concluded FAME+ Market Days, New York-based trend forecasting agency Fashion Snoops shared their Fall-Winter 2022/2023 Trend Forecast and a series of Fall-Winter 2022/2023 Trend Immersion sessions. The Trend Immersion series hones in on fashion (accessories, menswear, womenswear, among others), beauty, and the home, all of which discuss how their trends forecasting can guide designers on product development and conceptualization and consumers on what to expect for the next year.
The Fashion Snoops methodology involves identifying the macro trends first—or the global shift consisting of smaller micro movements that drive innovation. They then determine the prevailing cultural sentiments (the global mindset that influences consumer needs and expectations) and accompanying design aesthetics (the new set of design principles that inspires a fresh approach to product development across all markets). From there, they forecast the shifts that will take place—in products, materials, and patterns and graphics—based on the resulting landscape of consumer priorities and design innovation.
"Each season, after we have identified the cultural sentiments and their respective design aesthetics, we then look at the full seasonal landscape to identify important lifestyle priorities that will specifically influence expectations of the home consumers," Jay Anna Mize, VP for Home and Interiors, explained.
Fashion Snoops identified four cultural sentiments—and design aesthetics—for Fall-Winter 2022-2023. First is "Reciprocity," which is the "understanding that everything is connected and that when we take, we must also give," as Lilly Berelovich, Chief Creative Officer, put it. Reciprocity cultivates the idea of respect for one another—human to human and human to nature—and how we can forge mutually beneficial relationships. "We collaborate with—and not corrupt—Mother Nature," Michael Fisher, VP for Menswear, added.
Second is "Hope," which Berelovich said is not passive in this context. "We stand up and take action," she pointed out. Hope should be used as fuel that will push us forward. Carrera Kurnik, Director for Culture, called it "stubborn optimism."
The third aesthetic is "Refuge." This notion begs the question: "What will make us feel safe?" In a world that is still dealing with a more than year-long pandemic, this makes most sense. The aesthetic puts well-being at the core of our lives, Berelovich said, and translates to the creation of safe, calm, and healing spaces.
Lastly, there's "Harmony," which is all about balance. The journey to finding harmony, Berelovich explained, can be a very personal one. "Find those personal notes of harmony—self-knowing, self-healing, and reconnecting to who we are to find what we want to create next," she said.
So how do these cultural sentiments and design aesthetics translate for the home? Based on these cultural sentiments, Mize identified "four important product shifts that will impact the home and drive newness for Fall 2022-2023." (They have a more comprehensive list on their site.)
Refuge drives a shift toward Primitive Forms. Reciprocity inspires Primitive Forms too, as well as Cohabit. Harmony will bring about Soulful Modernity, while Hope takes us to Joyland.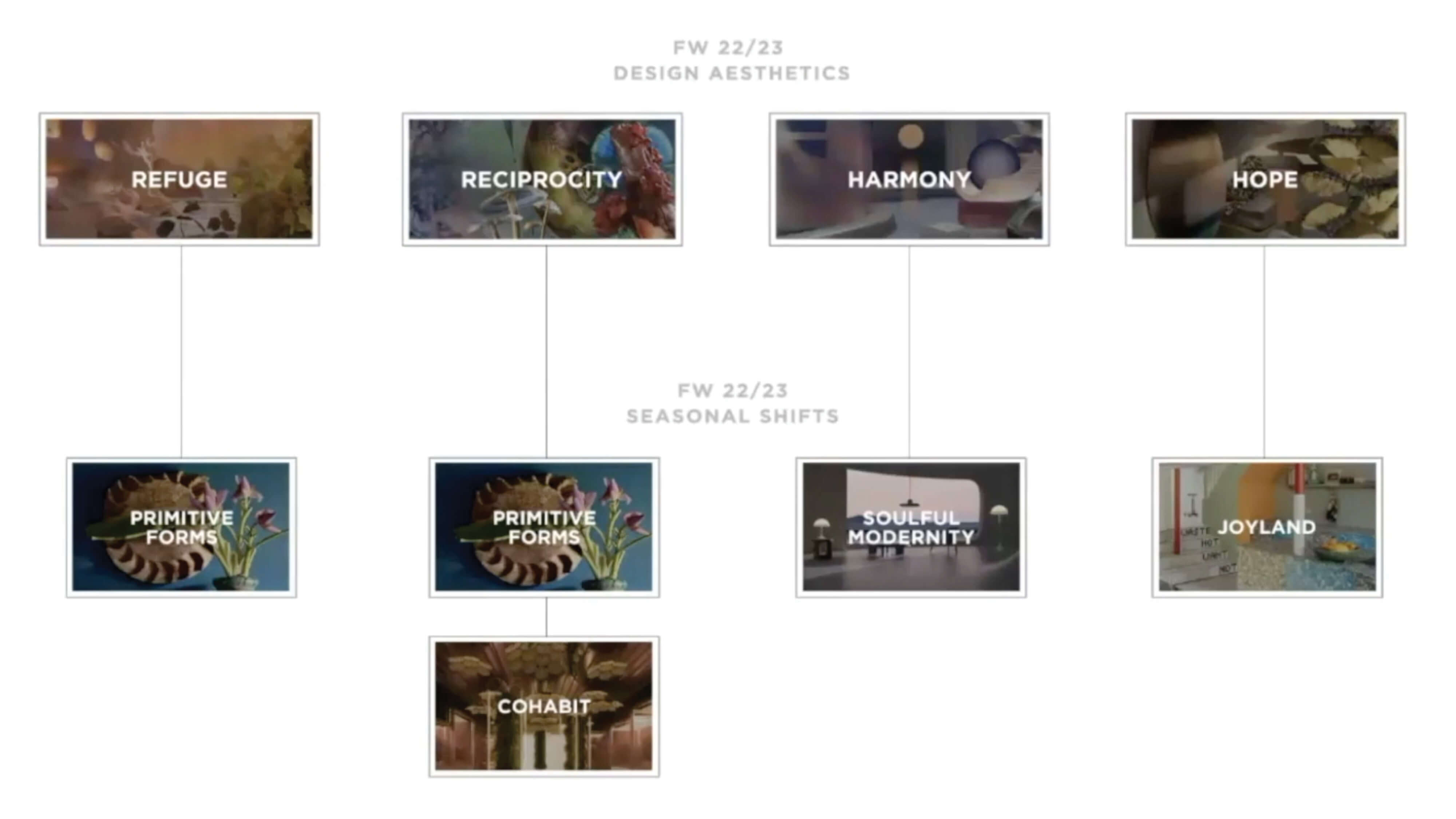 Here are four important trends, according to Fashion Scoops, for the home:
PRIMITIVE FORMS
In a deeply digital world, there is an inherent interest in the exact opposite: going back to the very basic—what we consider raw, natural, and non-industrial. In a word: primitive. A return to this crude aesthetic started this year, and Fashion Snoops claimed that it will take off even more in the next year.
Key Takeaways:
New Comfort: Creating a cozy environment will encompass ideals of heritage and mixing of old and new.
Soft Sculpture: Soft sculpting will be the new crafted technique consumers will look for.
Neolithic Instinct: Interior styling will look to primordial influences for inspiration.
Sustainability: Material innovations that mimic natural fabrications in their primitive forms will be top of mind for designers.
Mixed Textures: Soft fabrications will merge with hard textures, creating a beautiful, tactile experience.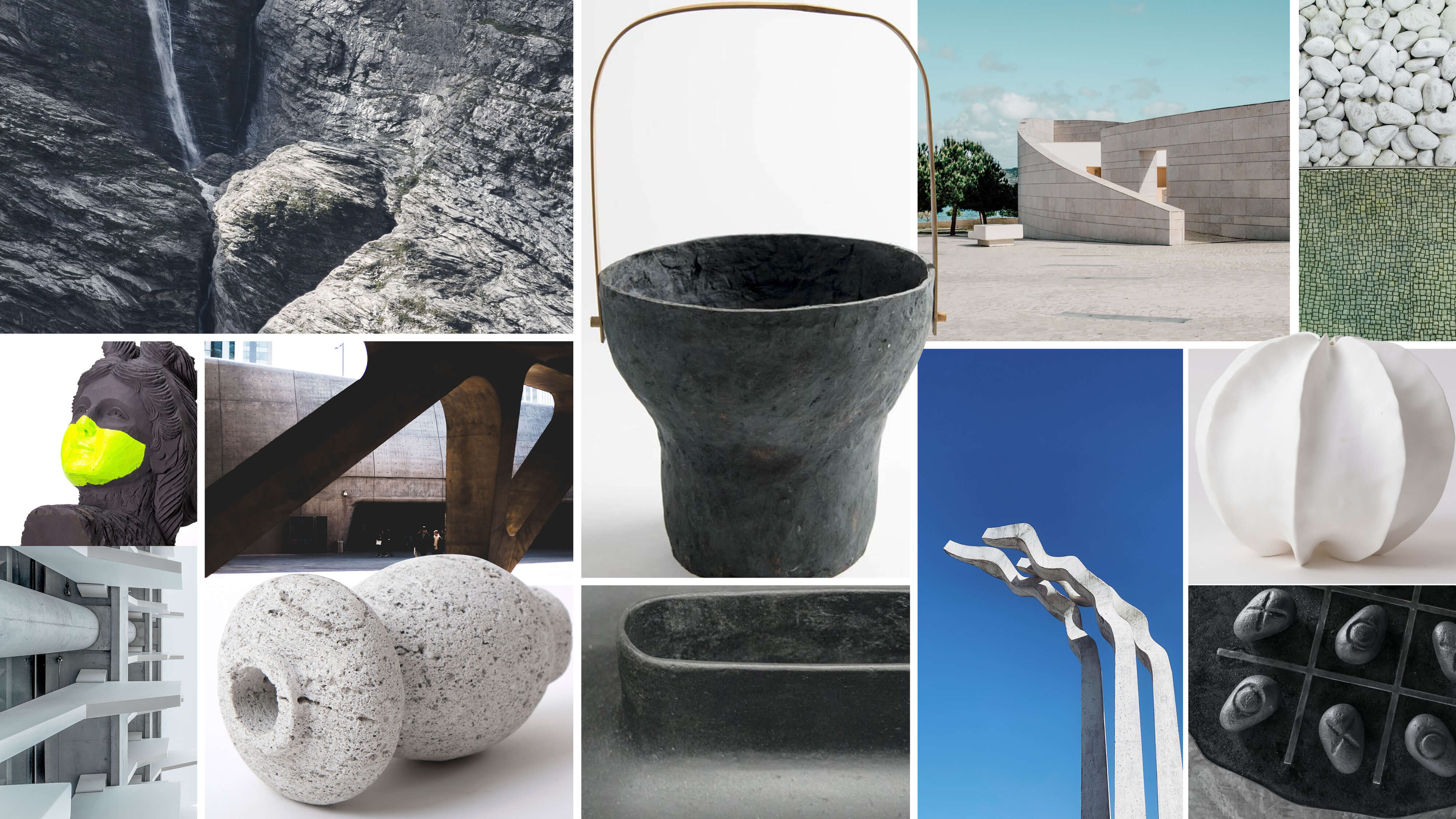 We are going back to the very basic—what we consider raw, natural, non-industrial, and primitive. We'll be mixing old with new; looking to primordial influences for inspiration, and combining various textures—the more tactile, the better

COHABIT
There is now this deep understanding that we must coexist with our environment. We haven't always been mindful of this notion; in fact, we have time and again taken advantage of nature. But now is the time to give back to Mother Nature—and, thankfully, it has already started. For one, a silver lining—if we can call it that—to the global pandemic is the sudden shift to "green-mindedness," where everyone has taken to gardening and cultivating green spaces. But it doesn't and shouldn't stop there.
Key Takeaways:
New Normal: Sustainability and natural infusion will be top of mind for architects, urban developers, and commercial planning. Nature-driven atmospheres, community-centric eco-systems, and ecological low impact will be our new normal—and that's fantastic.
Circularity with Nature: Consumers will focus on items that can decompose and/or be recycled.
Otherworldly Foliage: Designers will continue to be inspired by nature, specifically foliage.
Biomimicry Enhancements: There will be an experimentation in the use of materials to create items that mimic nature, while remaining eco-friendly.
Self Sustainability: Consumers will look for new innovations in gardening, cooking, and DIY homesteading, or the very things that sustained—and continue to sustain—them in the pandemic world.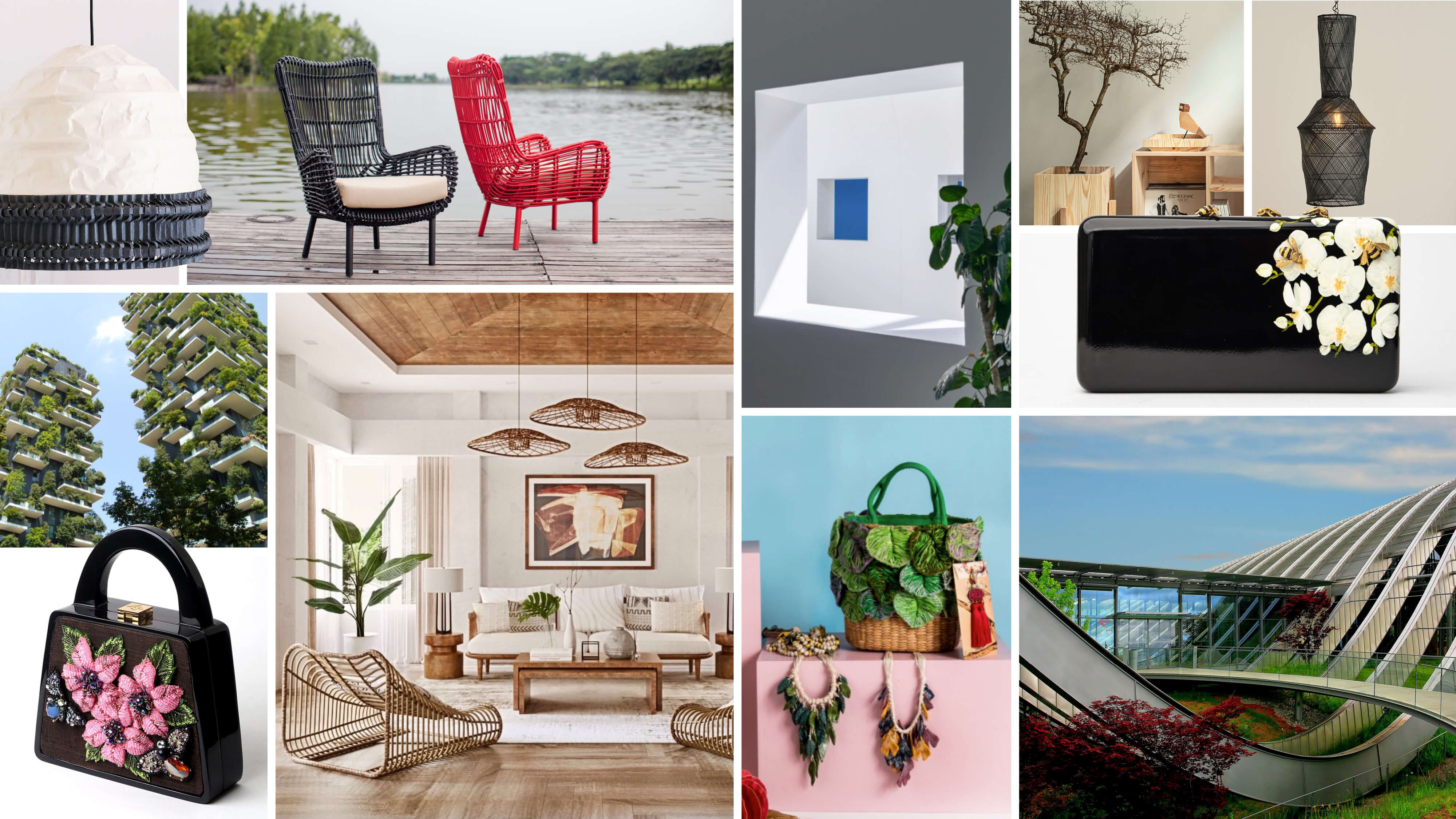 We are staying green-minded and infusing more of nature—its foliage, colors, and natural beauty—in many designs for residences and commercial spaces. Sustainability will continue to be top of mind as well

SOULFUL MODERNITY
Modernity takes on a new form: it's softer and more tranquil as opposed to hard-edged and fast-paced. Consumers will still seek a more modern, minimalist approach to design but infuse this with soul: a deep, meaningful connection to pieces.
Key Takeaways:
Sanctuary Experiences: Wellness will continue to be top of mind while we create homes that serve as sanctuaries.
Balanced Relief: We will continue to seek stability and balance in the design of our home, and in the pieces we choose.
Soft Shapes: Curves and soft, basic shapes will bring the comfort consumers crave.
Modern Refresh: Everyday essentials will be modern, but rooted in the promotion of wellness.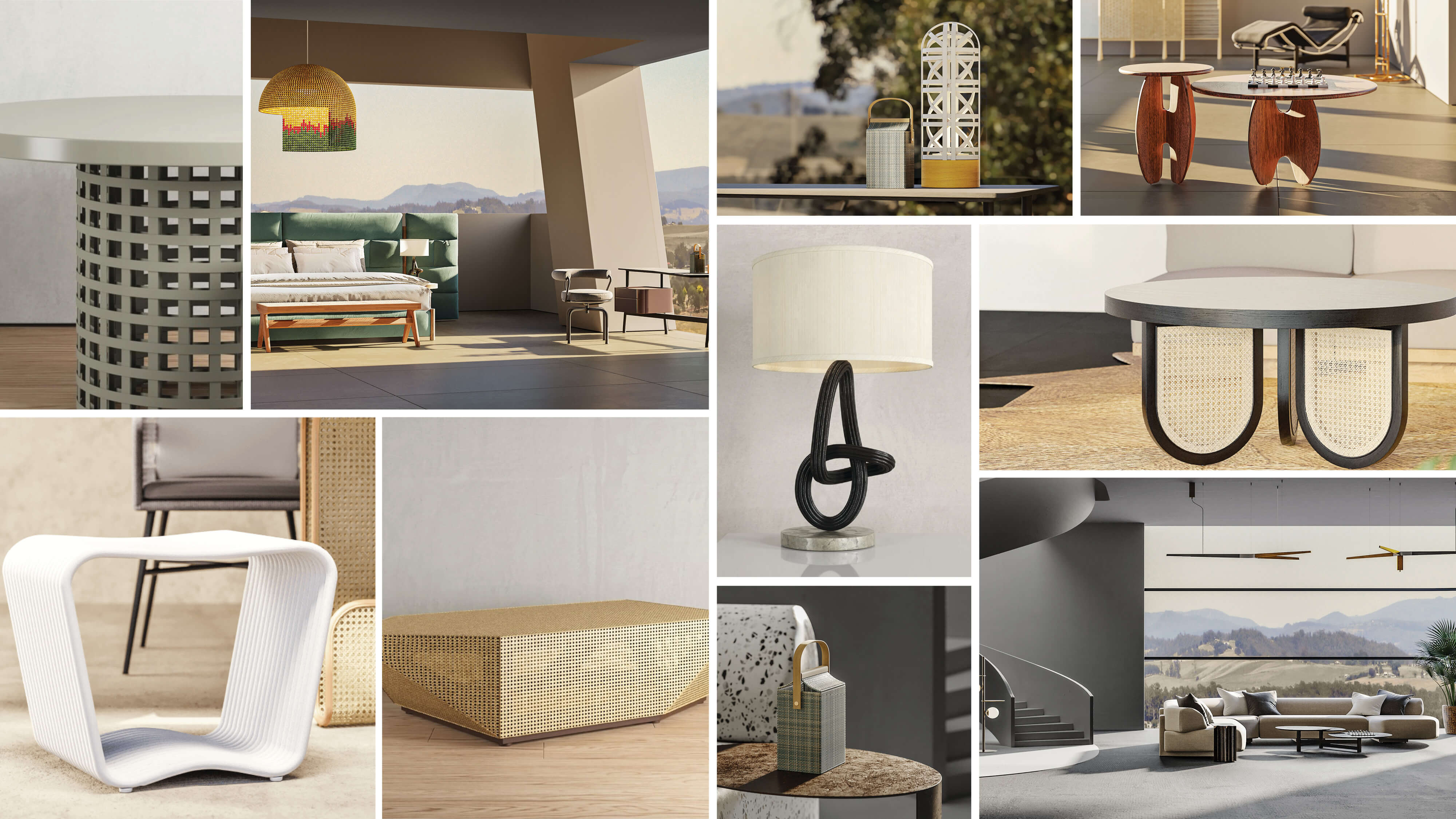 People will continue to convert their homes into sanctuaries and seek a deeper connection with their spaces and belongings. Wellness and balance will be everyone's goal

JOYLAND
Having lived through—and technically still living through—a pandemic, we are all constantly seeking joy these days. We want to have fun in our spaces and will look for color, personalization, and playful designs.
Key Takeaways:
Athleisurely Pursuits: Hobbies, pastimes, and passions will inspire lifestyle styling.
Nostalgic Throwbacks: Infusing homes with personal nostalgia will always spark joy.
Otherworldly Injections: Quirks and eccentricities will continue to make a statement.
Kidult Vibes: We're all done with adulting. We will look for pieces that have humor, are playful, and have kidult vibes.
Flexible Future: We have become more fluid and flexible in how we live our lives. Products that lend this flexibility—multi-use items, pieces that easily translate between office and living room and bedroom, for example—will be in demand.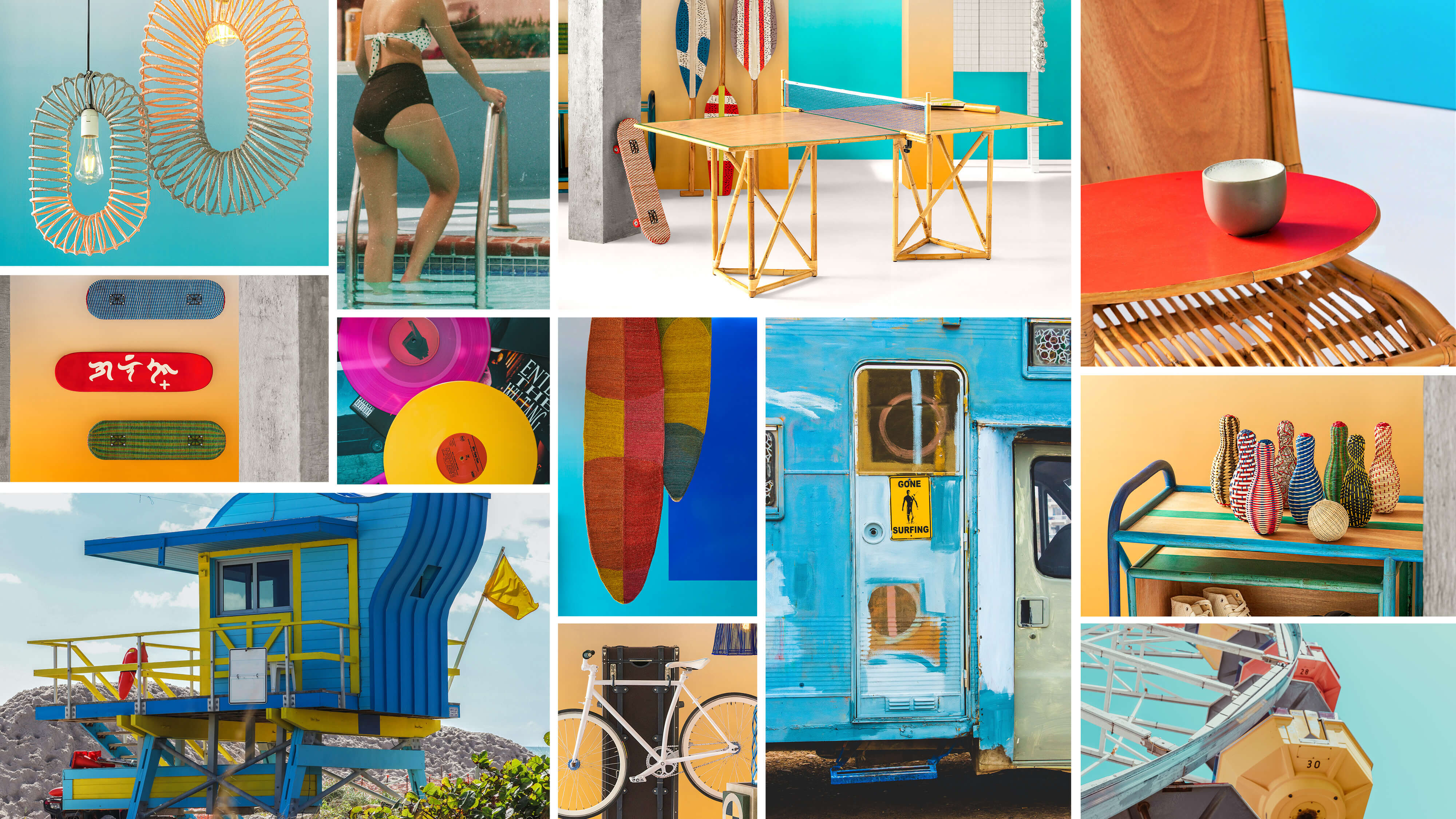 Our local brands' Spring-Summer 2022 collection, currently on exhibit at Maison et Objet and MORE, exemplifies the Joyland trend. They are designs that make you smile and take you to Joyland: nostalgic sports, staple Pinoy food, pasalubong, and more fun objects of desire inspired the collection's creative directors, Rita Nazareno and Gabby Lichauco