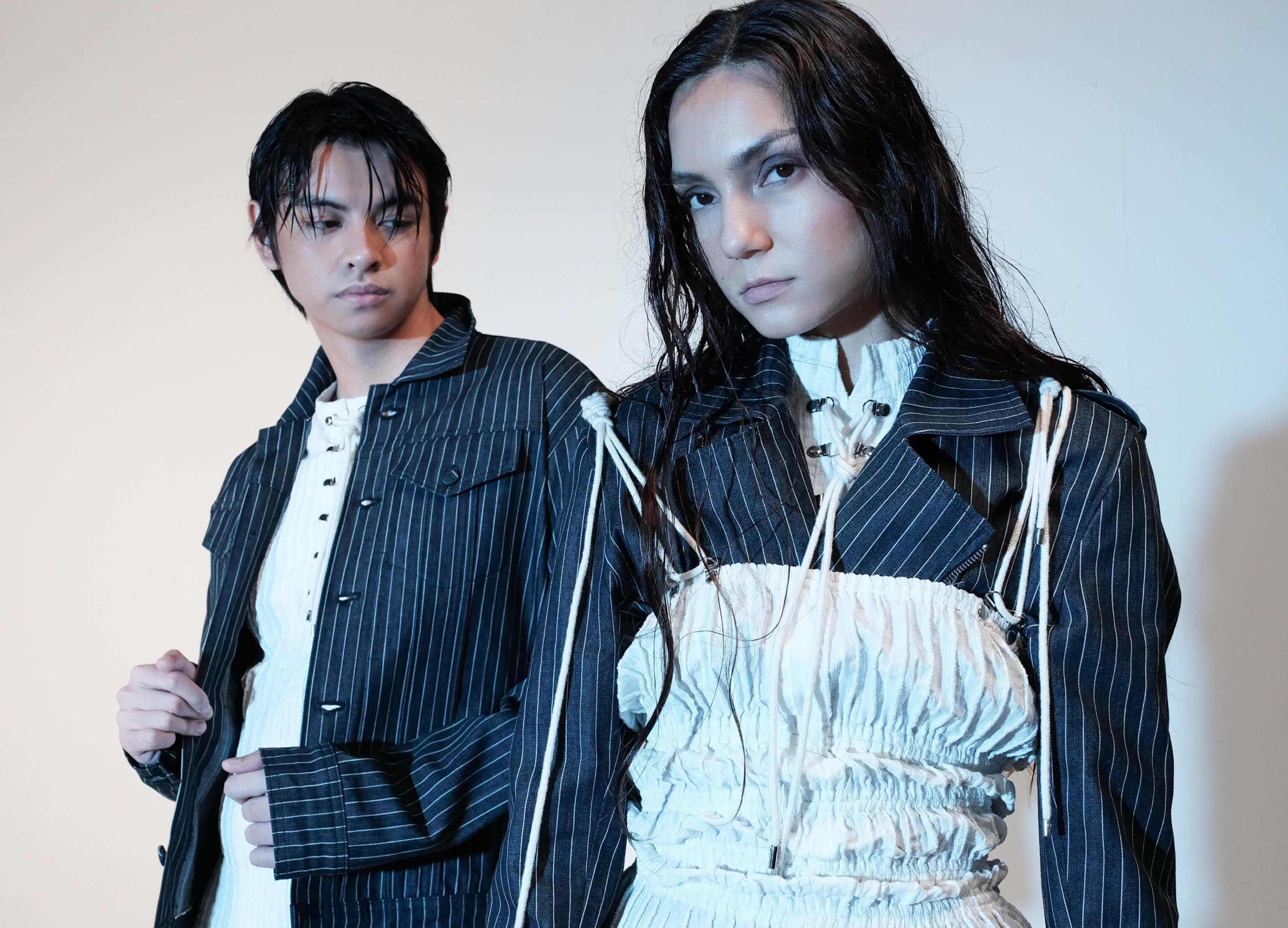 The Art of Storytelling through Clothing
Jerome Lorico, who started out creating home accessories for his family business, draws from childhood memories and references to his past to create looks that are both nostalgic and contemporary

by Nana Caragay
"My collections are always directional toward a specific idea or story," says Jerome Lorico—and so it is with his latest project: an upcoming collection for PHx Tokyo, a design incubation program spearheaded by CITEM. Under the guidance of consultants Tetta Ortiz-Matera and H3O Fashion Bureau's Jason Lee Coates and Hirohito Suzuki, Lorico is one of eight Filipino designers presenting a collection to buyers and industry insiders in Tokyo this July. "I always believe that any collection can only be significant if it is rooted in a good concept," Lorico adds. "There should always be a narrative that creates a process that could enhance the development of the products."
For this particular outing, Lorico is drawing from his past: a specific incident that occurred in his hometown in the '90s, to be exact. Young Lorico was still in school during the eruption of Mayon Volcano. He recalls the teacher informing them that classes were suspended for the day, just as the hallways were starting to fill with a blurry haze that cast the usually bright landscape in a somber gray shade. "I walk home alone every day, and so I didn't expect anyone to pick me up," he writes in the introductory note to his Spring/Summer 2021 mood board. "I paved my way home under the cloud of dust, which was gray at first, and then turned into a slight caramel hue, making everyone look like ghosts. I remember opening my hand and watching fine grains of sand fall onto my palm. 'This must be how snow looks like,' I thought."
These poetic, illustrative recollections are translated into pieces that contain his trademark explorations of materials and textures, presented in ways that are novel yet familiar. "I'm introducing a lot of new fabric techniques that I developed using both traditional and modern processes. There will also be a fusion between synthetic and natural materials," he explains. The silhouettes are inspired by everything from the school uniform he was wearing that fateful day to mountain climbers and traditional Filipino costumes, but to tie it all together, you can count on another signature Lorico touch: "The pieces will have a lot of different textures, but will be in a very monochromatic palette."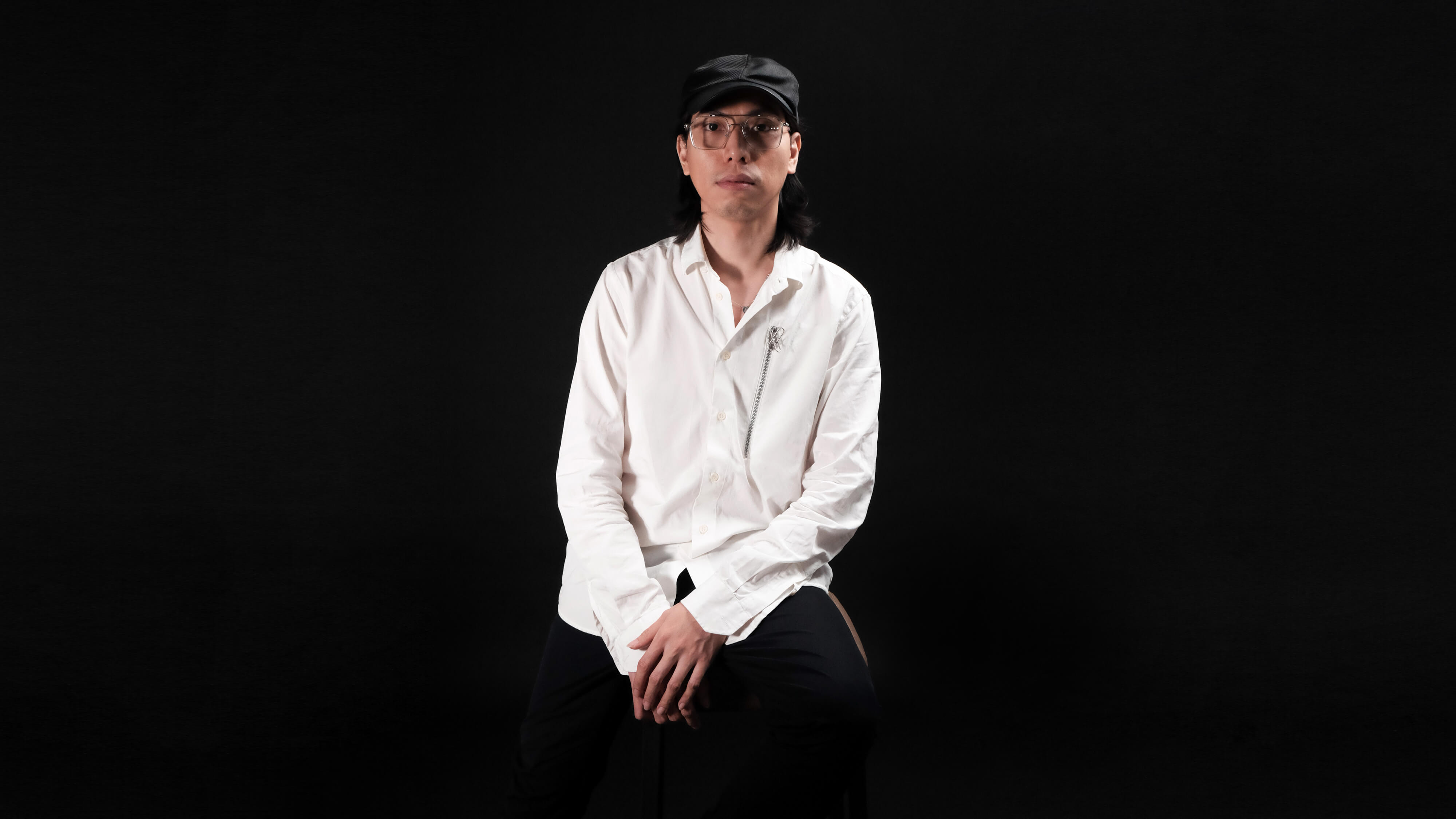 For his PHx Tokyo collection, Lorico was inspired by a childhood memory: a volcanic eruption. "The volcano just started erupting; you cannot really see anything anymore," he recalls. This visual memory—a blurred image—inspired him. "That is something that interests me, because in our modern society, images should be seen in their full scale all the time in order for us to appreciate them. But this collection is actually the antithesis of that."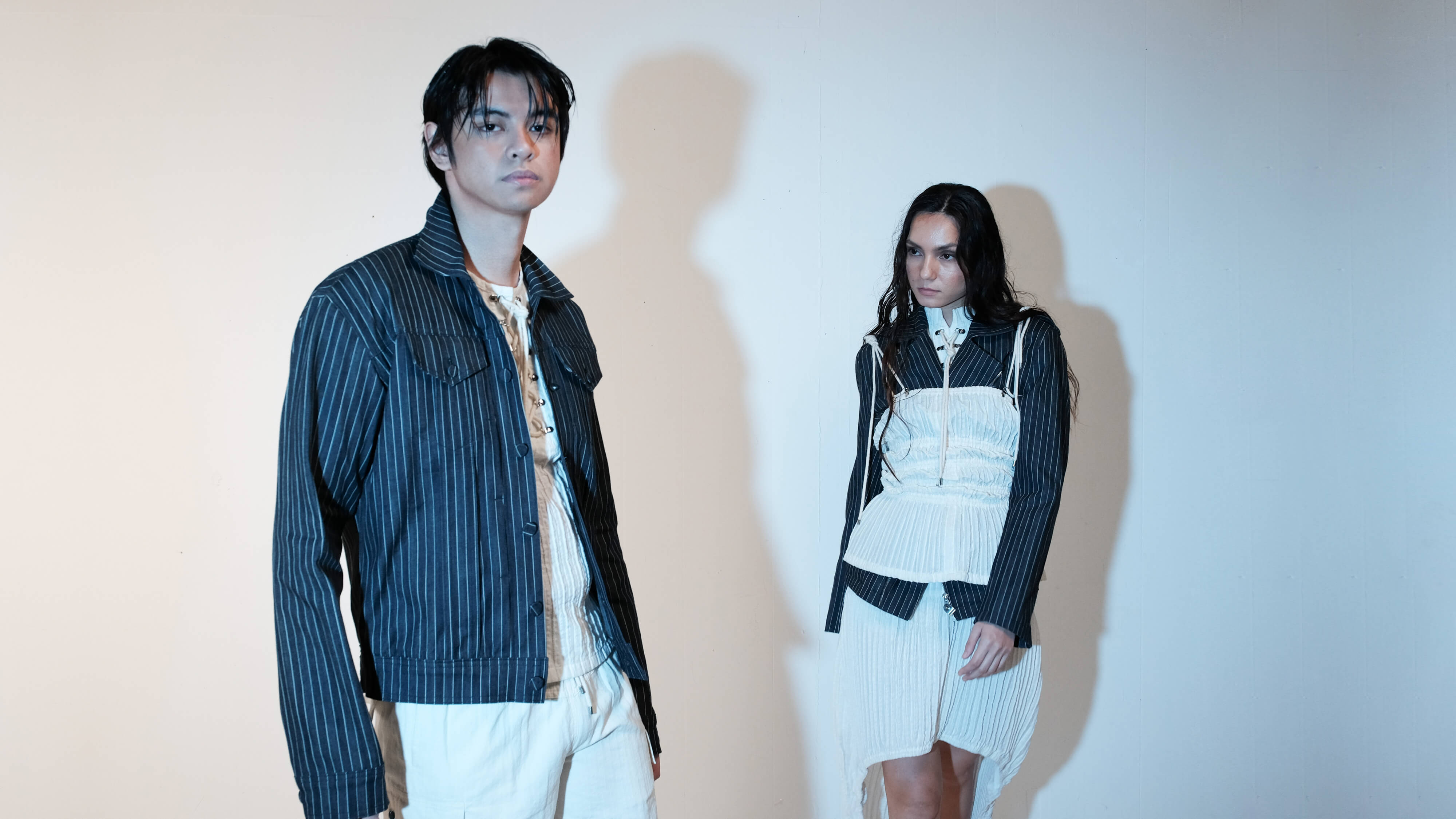 Striped denim jacket, textured cotton shirt and shorts on Valentino. Textured tube top, striped denim jacket, and textured inner dress on Jasmine
HOME AND AWAY
Designing clothing wasn't always Lorico's most obvious path, but creativity was clearly in his blood. "Fashion was actually a foreign concept in our small town," he says. But his family made home accessories, so he learned from a young age to work with his hands.
"I was exposed to different natural materials and the things they can be formed into," he says. It's an insight into what would later become his area of expertise. "My parents would usually see me playing with these materials and, eventually, I started designing small products for the business. Even though fashion was not my first exposure to art and design, my early experience with another kind of craft gave me the ability to understand concepts such as form, balance, and texture, which are also important in fashion."
He exploited these abilities when he started entering fashion design competitions, notching a string of victories under his belt: the Animax Fashionability Competition, The Philippine Star and Swatch Design Competition, and the Japan Fashion Design Contest, where he bagged the grand prize in 2010 with an all-black ensemble made of a fusion of cotton and piña (fiber made from pineapple leaves). Lorico looks back on that time fondly, grateful at how it molded him into the multi-faceted designer he is today.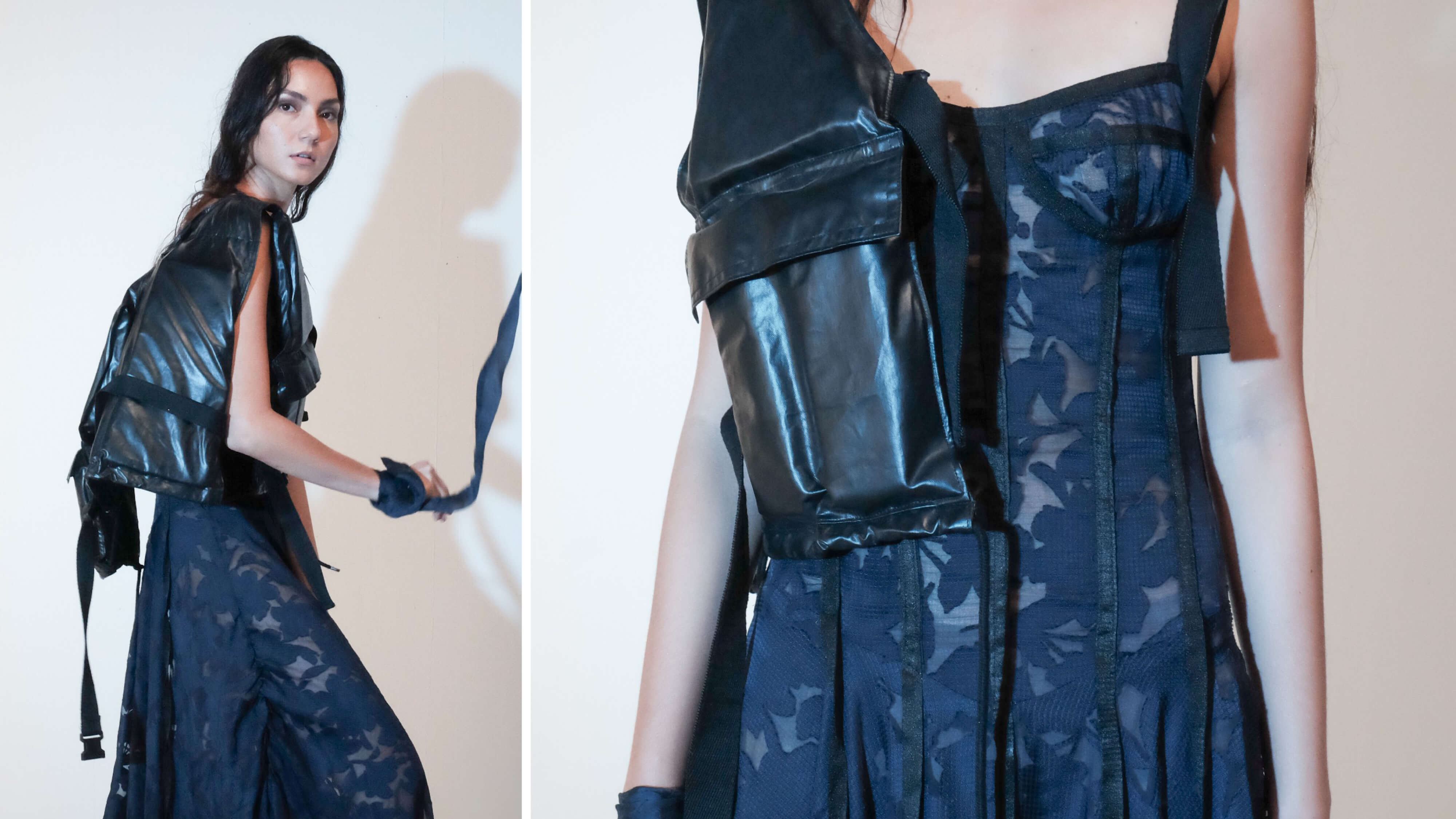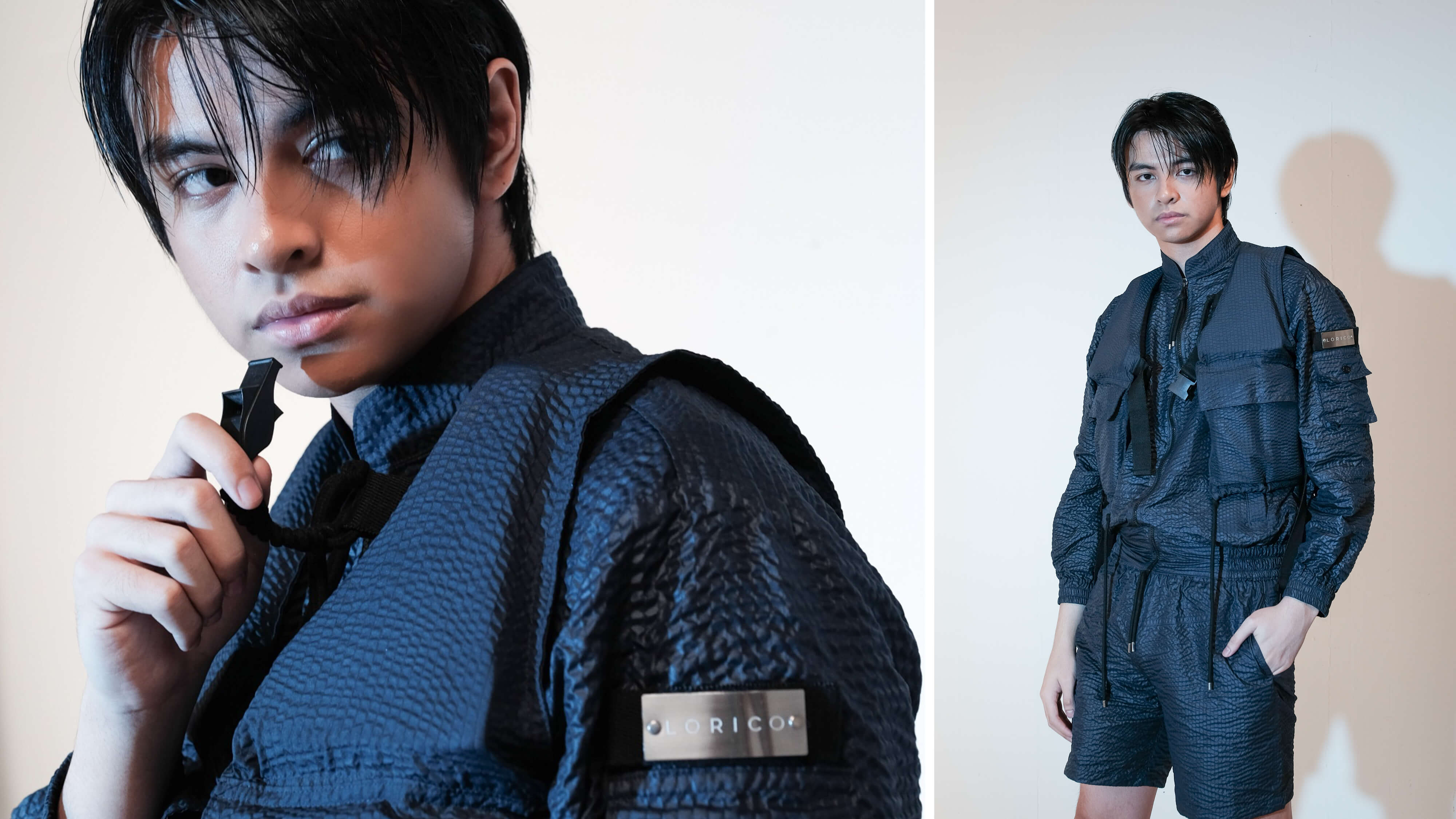 (top) Paneled devoré dress and floating vest in rubberized cotton on Jasmine. (bottom) Textured bomber jacket and shorts with floating vest in same fabric on Valentino
"Fashion competitions then were so different from competitions now," he says. "There was more freedom for designers to explore different materials, ideas, and techniques. I'm lucky because I was able to witness and be part of an earlier generation that definitely gave me a more hands-on approach and personal dedication to my craft. I still carry these lessons to this day—they help me to be more grounded and to value the importance of always striving to create something new."
The local fashion world once again sat up and took notice when Lorico headed to London in 2012 for a prized internship at the menswear department of Alexander McQueen. The late, great designer had been one of his biggest influences—"He really inspired me to explore beyond the usual ideas used in fashion design"—and his time there was nothing short of "a baptismal of fire." "But it was worth it as I learned so many things," he shares, "not only on the creative side. It changed my perception of how the industry functions on a global scale, and how it can create something and eventually influence a certain culture."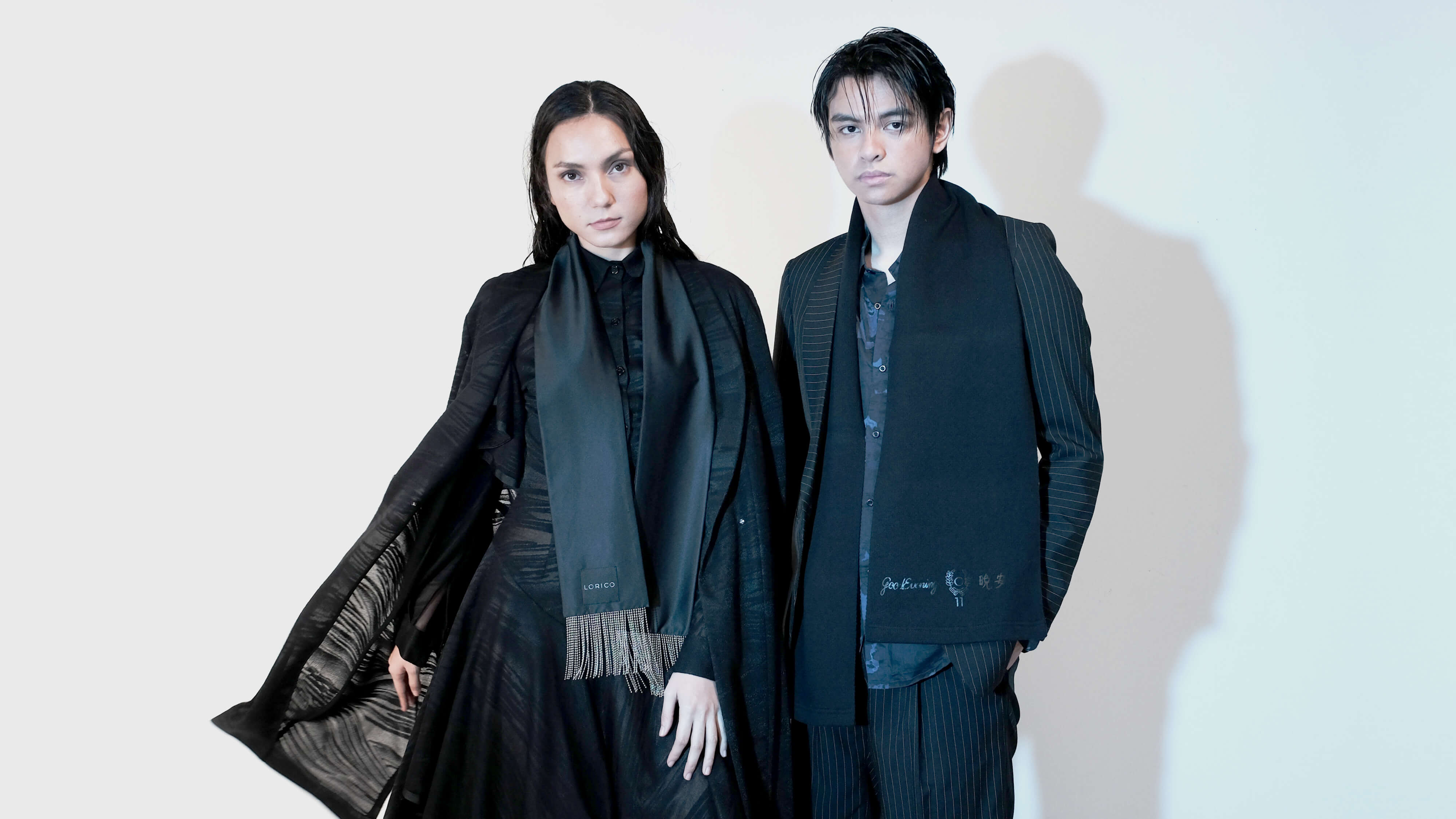 Sheer devoré robe over a dress in similar fabric with long silk tuxedo scarf on Jasmine. Printed knitted cotton scarf, blue camouflage cotton shirt, broken pinstripe suit and shorts on Valentino
THE BIG LEAP
Armed with the lessons and experience he had gained in more than a decade in the industry, Lorico took a leap of faith when, in 2019, he finally opened the first Studio LORICO atelier in Makati. True to form, he envisioned it to be something innovative and groundbreaking, a concept the Philippine market had not yet been familiar with. It was intended to be a seasonal design space that would house his disparate interests: art, interior design, and of course, fashion. It would periodically shut down twice a year, allowing his team a hibernation period where they could go back to the drawing board to create something new. It would then open its doors during this reset phase to collaborations with other brands and creatives—a bit of a grand experiment, consistent with everything else Lorico has done in his career, so far.
"Opening a studio was the definite next step for me at the time," he says. "I wanted to show that the Philippine fashion industry could never create a stable market, locally, without a place where people can go to explore our products." Unfortunately, as we now all know, COVID-19 hit, and these ambitious plans had to be put on hold. "The pandemic really affected us and so we had to let it go," he admits. "But I am hopeful that when things become better, local fashion brands, aside from LORICO, can open again. Not just for the consumers, but to give a more tangible image to the local fashion industry."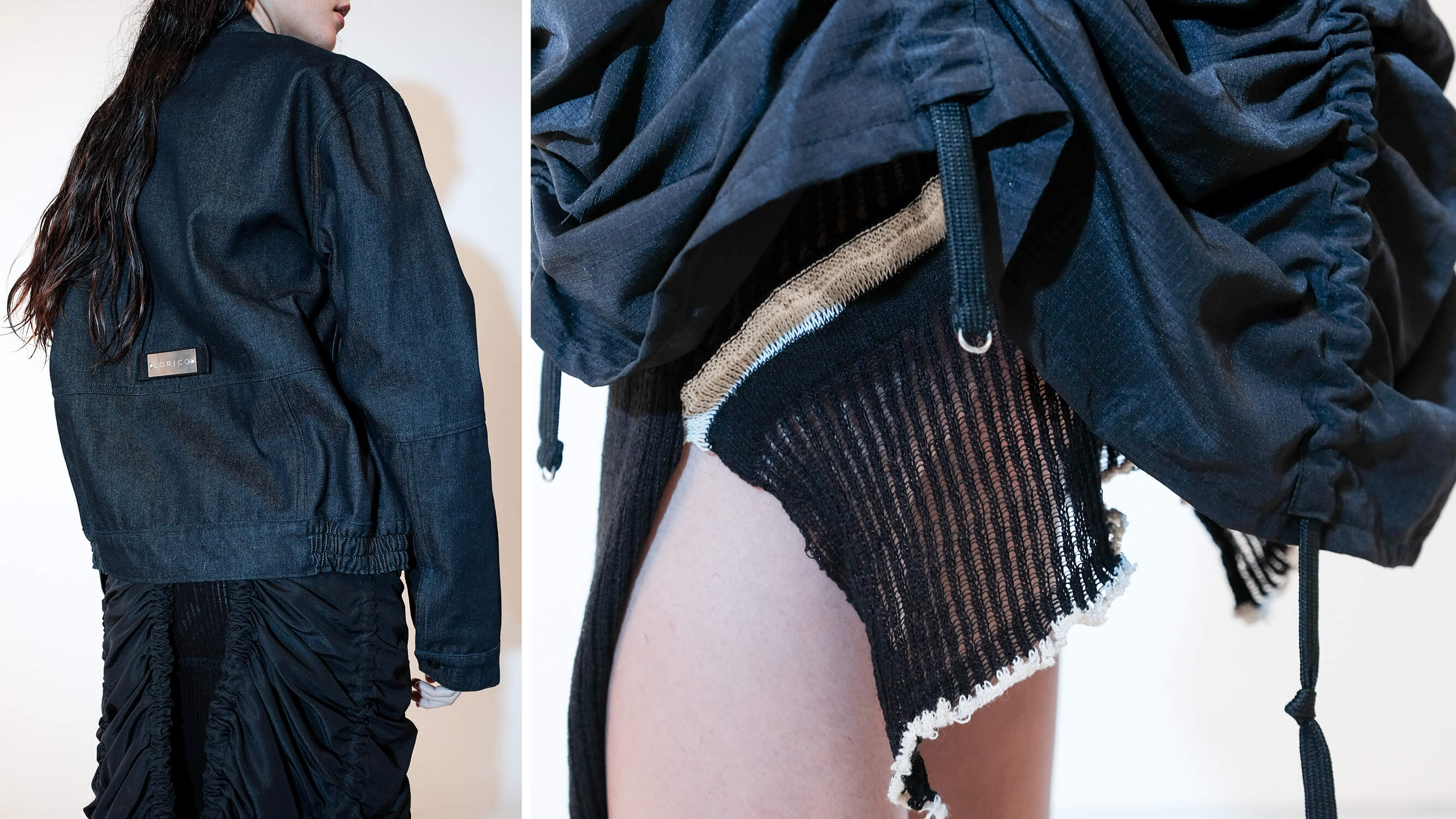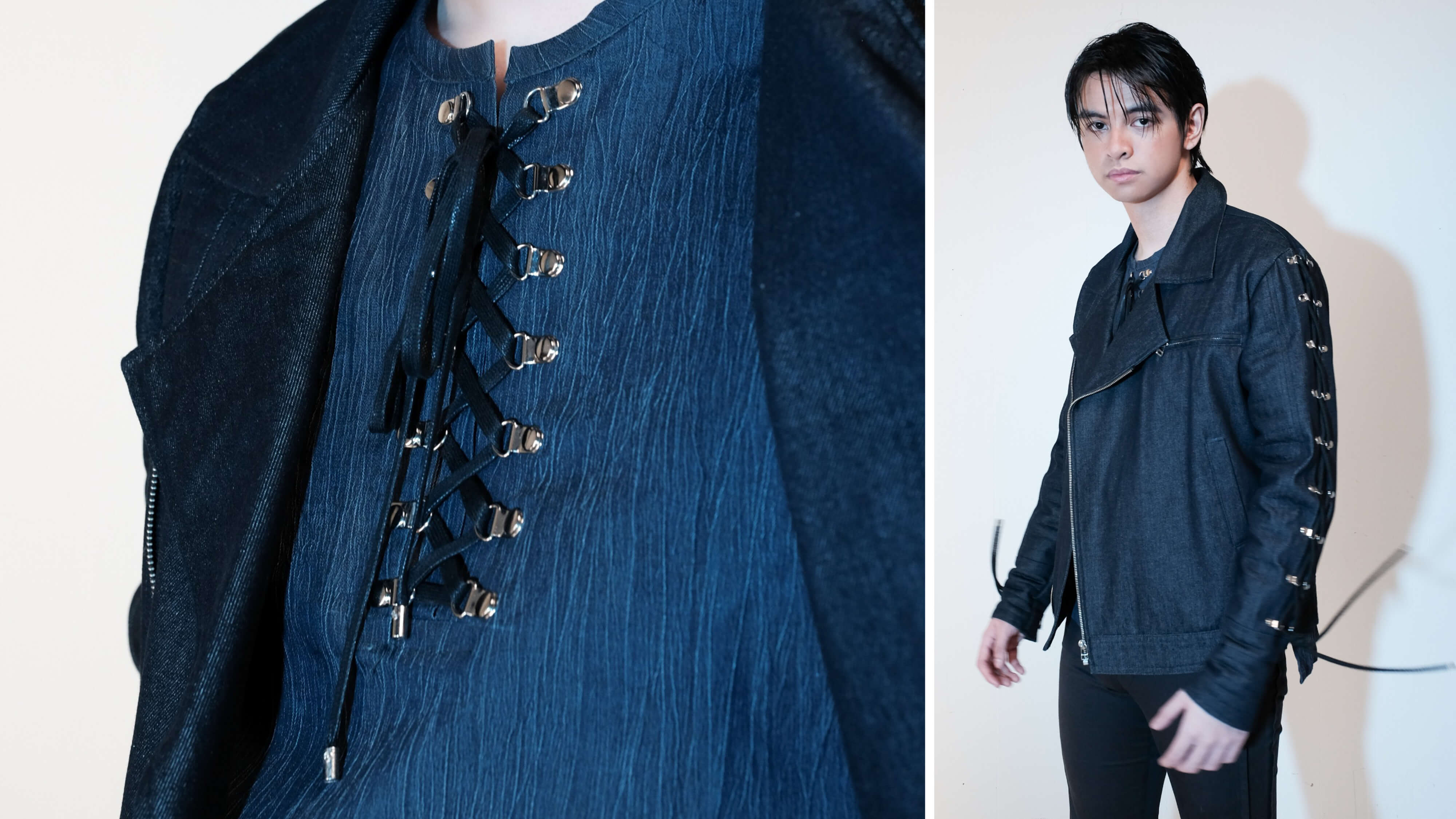 (top) Raw denim jacket, parka skirt, and knitted dress on Jasmine. (bottom) Textured light denim shirt and raw denim jacket with cord details on sleeves on Valentino
The man who first discovered fashion by stumbling upon a cache of back issues of old magazines in a bookstore certainly knows the impact of these early, tactile impressions. And he's determined to move forward, starting with his PHx Tokyo showcase. "It's given me a new perspective on how to consider the demands and needs of a specific market—in this case, the Japanese buyers. It's also given me big ideas on what to expect when it comes to the import business and handling operations."
But the thing Lorico is most excited for is still very close to his roots: exploring materials in not-yet-discovered ways, just like the Japanese and "anti-fashion" Scandinavian designers whose cerebral approach he deeply admires. "I love developing ideas and using them for different products and mediums," he says. "The future, for me, is interesting, because I believe there is a chance I'll be able to take another step toward marrying fashion with technology."

Art Director Kit Singson
Photos and Video Keit Rivera
Hair and Makeup Slo Lopez
Sittings Editor Patti Sunio
Coordination Sheryl Abrera
Models Jasmine Maierhofer and Valentino Jaafar