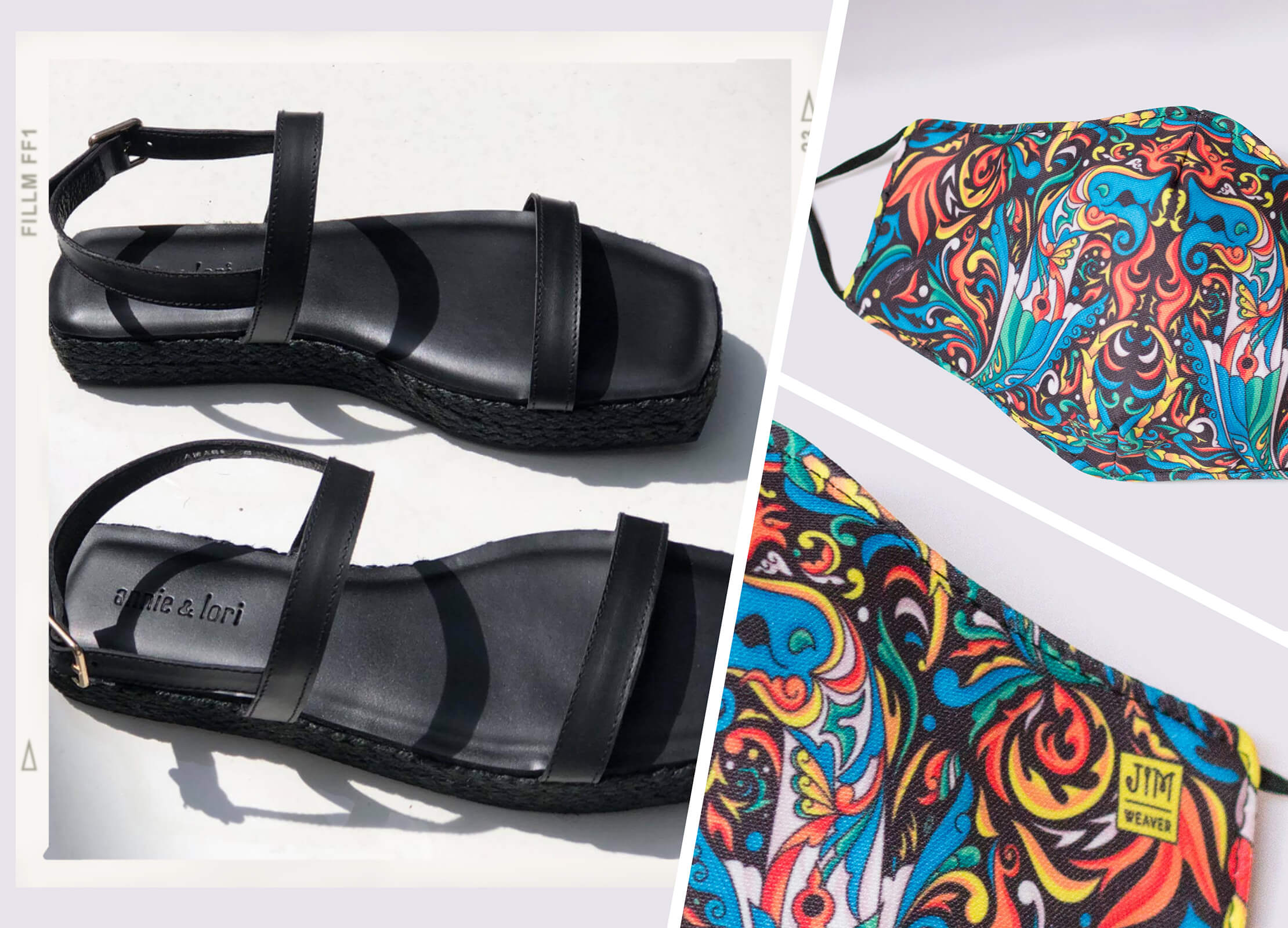 Signs of the Times
Local fashion brands launch new accessories that speak the language of "now"
by Patti Sunio

ANNIE & LORI RELEASES HYBRID ESPADRILLE IN CLASSIC COLORS
From the leather sandal footwear brand that gave us the Bakya, the Sako collection, and the Inabel series which have graced the pages of British Vogue, now comes the Amari, Annie & Lori's first-ever hybrid espadrille.
"I have always wanted a representation of Filipino ingenuity globally, which led me to introduce the Inabel collection. Then, building on that momentum, we decided to introduce the Sako which was timely because there was a clamor for footwear to become more sustainable," explains Faith Mijares, Annie & Lori founder and CEO. "We were then challenged to create a classic piece that can be worn anywhere and at the same time to make it unique. It should be distinctly made with indigenous Filipino material, thus the abaca and espadrille hybrid—the footwear you can wear anywhere and anytime."
Made of sustainable and eco-friendly abaca with the signature leather board and extra cushion the footwear brand is known for, the two-strap Amari is handcrafted by the brand's partner shoemakers in Marikina. The Amari was first released in black, and will soon be available in bone, a more neutral shade that customers have been requesting for.
"I always say that the skills of Filipino artisans are world-class," says Mijares. "What is indigenous in the Philippines is also world-class. The fact that Amari embodies both not only makes it proudly Filipino, but another world-class piece that we can all be proud of. In this season of uncertainty, investing in timeless pieces like Amari, you can support local communities while creating your own fashion stories," she adds.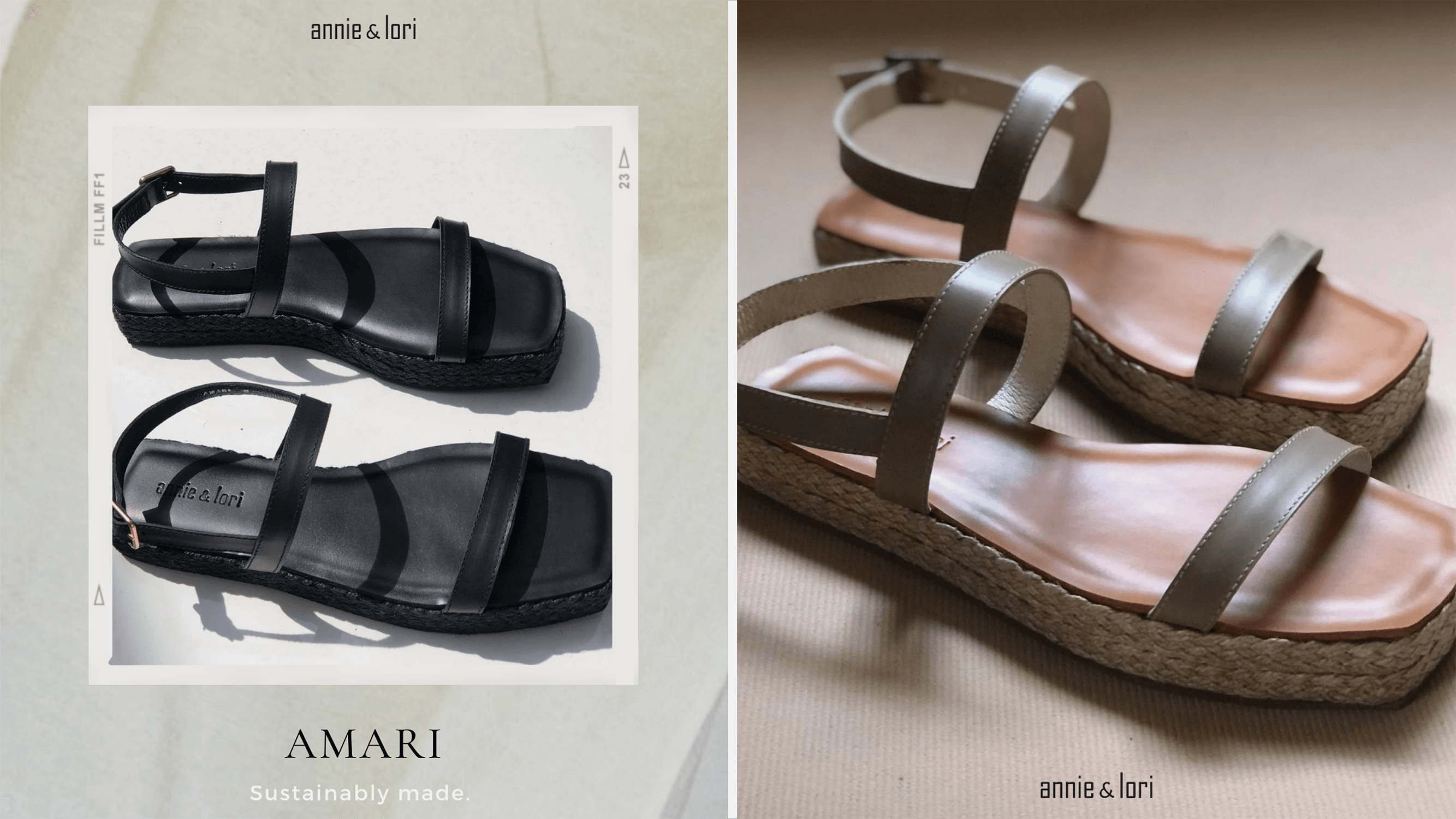 Annie & Lori's hybrid espadrille, the Amari, marries sleekness and comfort, the use of indigenous material and the brand's signature elements. It is made of authentic leather and sustainable and eco-friendly abaca, with a natural gum sole, leather board, and extra cushion. Available in black and bone

JIM WEAVER LAUNCHES LIMITED-EDITION FRANCIS LIBIRAN SCARF AND MASK SET
JIM Weaver Designs has collaborated with celebrated designer Francis Libiran to create a series of scarves and face masks that pay homage to the Philippines' rich and colorful culture and tradition. The original artworks have been conceptualized together with the brand's creative director: artist and designer Isabelle Ocier.
Called the JIM Weaver X Francis Libiran collection, the line features 120x120 pure silk scarves—the brand's most expansive to date. Each scarf comes with a matching reversible three-layer fabric mask. The limited-edition offering is available in three contrasting themes: Past and Present, Fire and Ice, and Night and Day. Each scarf and face mask design carries with it a rich story embedded in our folklore and heritage, depicted in a mishmash of patterns that celebrate fashion, architecture, and culture.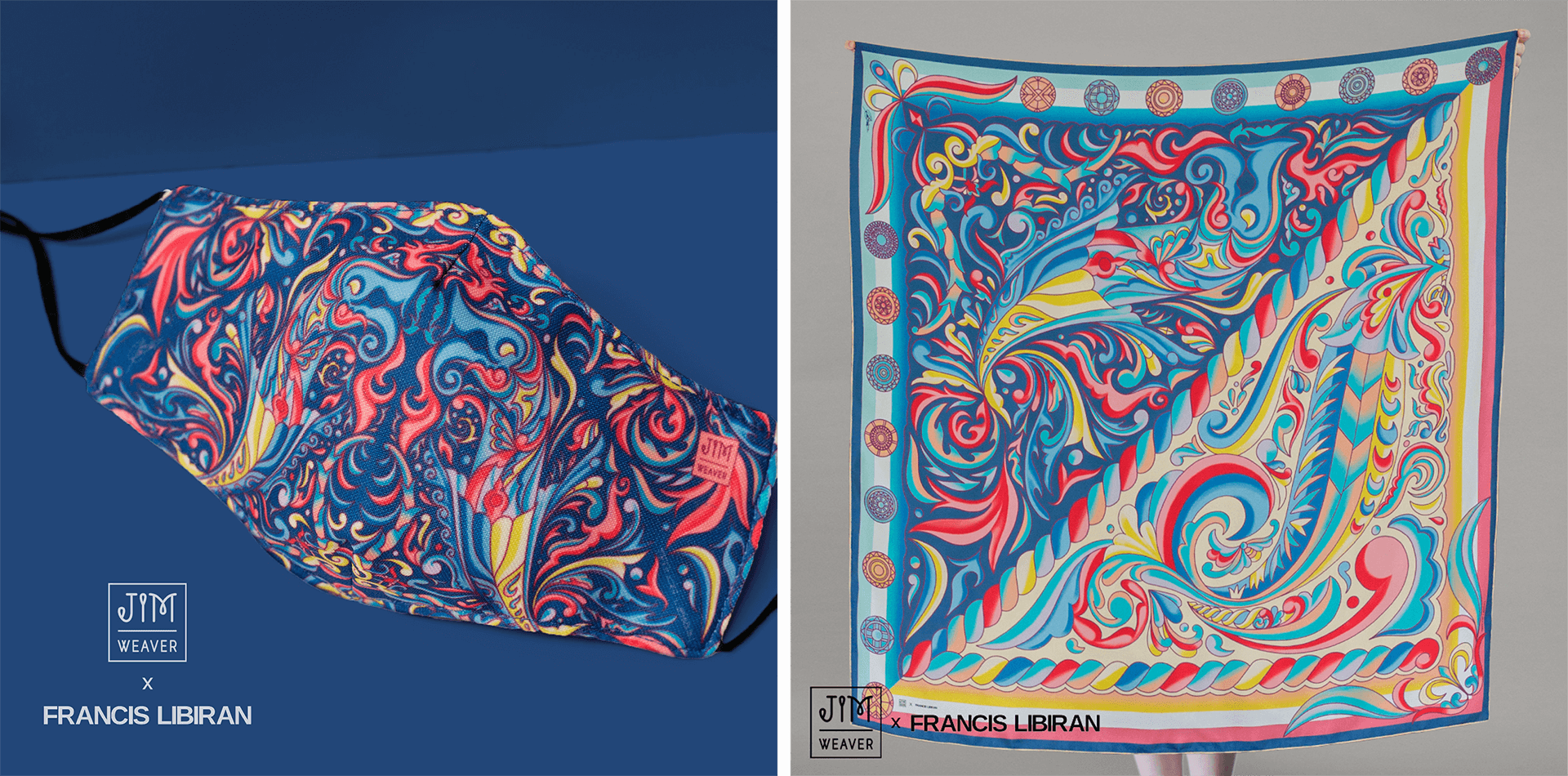 Myths and Folklore: JIM Weaver X Francis Libiran Past and Present is bathed in soft pastels, depicting elements of the torogan (a traditional royal residence of the sultan or datu). Surrounding the naga (sea serpent) and the sarimanok (many-colored bird) are nature-based motifs and patterns from the native Okir, a traditional design system characterized by flow and geometry


Balance of Elements: JIM Weaver X Francis Libiran Fire and Ice evokes passion and a dance on silk, representative of the feminine and rectilinear and masculine and curvilinear sides of the Okir design system. Together, the result is a vivid illustration of the strong structural elements of the torogan through elegant flourishes and fiery strokes across the soft, silk canvas


Contrasting Hues: JIM Weaver X Francis Libiran Night and Day juxtaposes dark and light, the depths of the sea and the brightness of day, utilizing the native Okir design system. A nod to tradition and folklore, two prominent figures are seen on the torogan—the naga, which is believed to ward off evil spirits, and the sarimanok, which is said to bring good fortune and brighter days ahead. The picture is housed in a border of intricately designed circles that represent the gongs of the kulintang, swirling music into this extraordinary work of art