Going the Distance
The year 2020 was supposed to ring in the next decade, but instead, it brought in a whole lot of unexpected challenges. With the world united in the fight against the current pandemic, major changes and disruptions in all sectors were made and eventually accepted.
Thankfully, creativity thrives during dire situations—the quarantine life has pushed designers and manufacturers to evolve. There is a studied thoughtfulness in design, in making objects and processes more efficient and safer, with focus on functional details and performance rather than prestige.
There is also a mental shift towards a new way of doing things virtually and digitally, cutting down physical contact, yet getting the message across more effectively.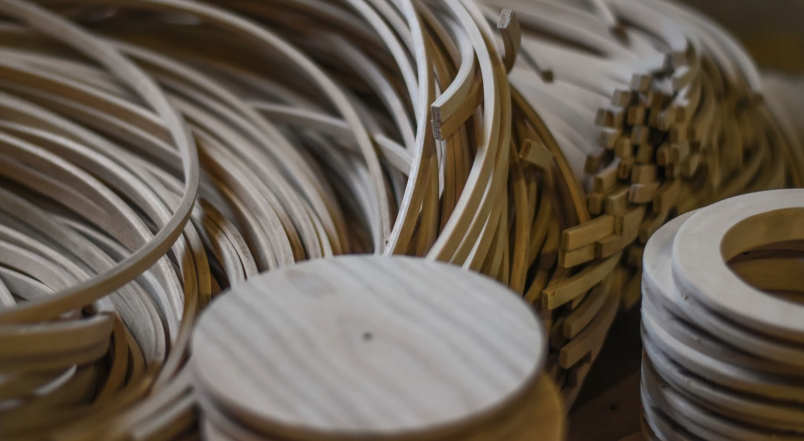 Furniture and accessory manufacturers are picking up the pace again with the relaxing of quarantine restrictions and re-entry
of material suppliers from different areas.
Changing manufacturing practices
In the initial stages of the pandemic, most of the supply chain for a number of manufacturers slowed down. "But production has now been shaping up again slowly, but with the appropriate health and safety measures, of course," says a designer and co-owner of a Cebu-based furniture export firm.
"Overall, work meetings, planning, and preparation have not stopped throughout the lockdown, but implementation is taking a while due to new guidelines and restructuring." She adds that there is, however, a robust new market for local orders of furniture and décor, now that almost everyone is staying at home.
Decorative accessories manufacturer Shell Arts also reports a renewed interest in home goods. "Our retail sector had come to a halt around early March, so local clientele had been scarce," says their design head Meyte Chan. "Export orders have been steady recently. But I believe the demand is still the same, if not more, with everyone being at home often. They tend to buy more home décor items, since it's the space they occupy the most."
Another industry that had to make a major adjustment this year is the fashion industry, with a shift towards relaxed loungewear and stylish protective gear. "To navigate the New Normal, SMEs have to be quick to respond to what the market needs now, and to be practical," says designer Carissa Cruz Evangelista of the PH Fashion Coalition (PFC).
"Fashion brands need to look and to study how best to support themselves and their workers. PH Fashion Coalition is here to be the voice that can assist the fashion industry as it speaks to the government and to help develop clear policies for its industry growth," she adds. This doesn't only apply to fashion designers, but its artisans as well. One of the programs PFC coordinated with the government is the Handloom Weavers' Incentive, where assistance is extended to relevant regions where there are local embroiderers and indigenous weavers.
(Left) Space Encounters' infographic on physical
distancing in restaurant design. (Right) Morfosis' minimalist design for "Subtract", a
sanitation station, complete with hooks for protective gear, and serves as a
commentary for how these items are now indispensable in our daily lives.
Obvious design shifts
The concept of design—how things are made or how an object reacts to its immediate environment—was totally disrupted. A major design change in this period is the shift towards the home.
Work-from-home and distance learning spaces, the importance of comfort and lounging, and generally making each room flexible and multi-functional are now the focus of interior and furniture designers. There is also the importance of foyers and of sanitation prior to entering a home. Interior design firm Morfosis even created a series of minimalist sanitation stations with storage for masks, alcohol, and shoes.
Interior designer Wilmer Lopez of Space Encounters relates that "…rethinking of public spaces is topmost in a designer's mind, with health and safety always a priority in every project." When creating furniture and décor, there is an assurance of efficiency and durability, as no one wants a disposable item, especially when money is tight. Restaurant design now puts high importance on physical distancing, take-out and delivery areas, as well as the use of high-performance (easy-to-clean, anti- bacterial) surfaces.
Maison & Objet is just one of the many international
design fairs that have gone digital. This vignette features some of the 13 Philippine
brands that are participating in this fair.
A swing towards digital
The early part of this year around March, which is usually abuzz with prestigious design fairs in Europe and Asia, went silent when the pandemic struck and international travel stopped. Almost all the fairs, from Salone del Mobile in Milan to Design Shanghai, have postponed or cancelled their shows, with hopes of re-opening again in 2021.
CITEM's Manila FAME deferred its physical fair to an online show on a digital platform this October, wherein exhibitors are paired with creative teams for their lookbooks. Maison & Objet announced their Digital Fair in July, and it is currently running from September 4 to 18. Thirteen Filipino brands are participating in this
design platform, where a quick click can lead you to each brand's "digital showroom"—a styled vignette highlighting key pieces—as well as a detailed look at each product.
Formerly traditional manufacturing companies were encouraged to go full-digital in terms of marketing and administration, or establish an e-commerce platform in a matter of a few months. Says Christina Gaston of Hacienda Crafts: "We have, along with everyone else, scrambled to migrate to the digital space during the lockdown.
The pandemic has also taught us to rethink our strategies in changing how we talk about ourselves, to reset the system."
Even design processes made the digital turn. "We were so used to visiting the manufacturers' factories for product development pre-pandemic, but all that had to change, so it's now always meetings on Zoom," industrial designer Gabriel Lichauco says about how he and Rita Nazareno curated and produced the pieces for the
Maison & Objet Digital Show.
"The thing with Zoom, when you use it so often, you get to discover all of its features. Like when we were curating MOM, we'd zoom-meet with the manufacturers and I'd make sketches right there to fine-tune a product. I've never used my iPad and pen this much in my life!"
Photo illustration by JP Meneses. Images from Randolf Clothing, Triboa Bay Living,
Jor-El Espina, and Casa Mercedes