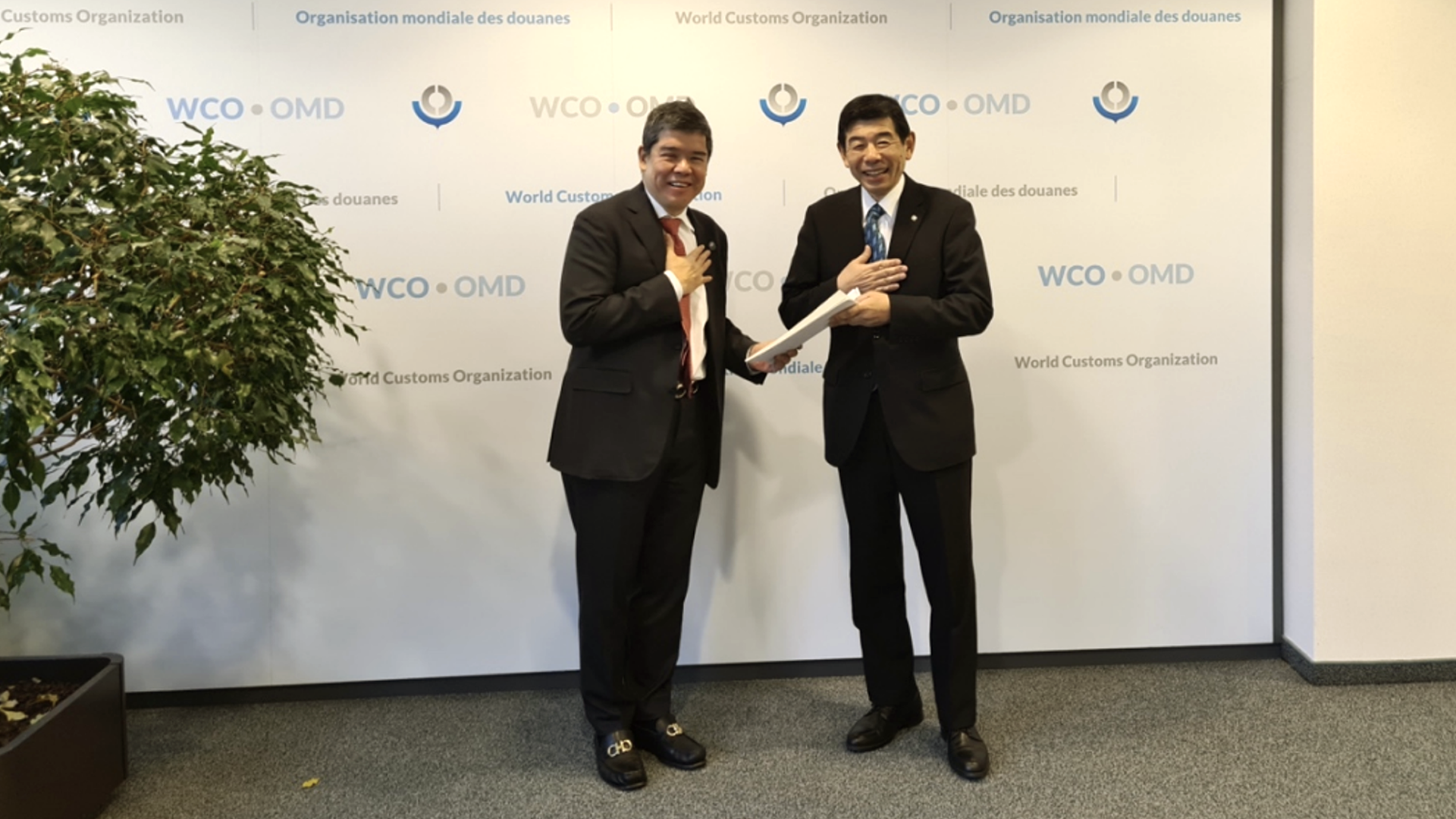 PH Ambassador Deposits the PH Instrument of Accession to the Istanbul Convention
BRUSSELS, 22 January 2022 - Philippine Ambassador to Belgium, Luxembourg, and the European Union Eduardo José A. de Vega deposited the Philippines' Instrument of Accession to the Convention on Temporary Admission (Istanbul Convention) at the headquarters of the World Customs Organization (WCO) in Brussels, Belgium on 17 January 2022.
The Convention is a customs procedure wherein goods may be brought into the territory of a Party to the Convention for a specific purpose with total or partial relief from import duties and taxes where the goods are intended for re-exportation within a specified period and have not undergone any change.
WCO Secretary General Kunio Mikuriya accepted the document on behalf of the WCO and expressed his best wishes for the Philippines. The ceremony was preceded by a meeting between Ambassador de Vega and Secretary General Mikuriya, where they discussed how easier customs facilitation benefits not just the Philippines but also its economic partners such as ASEAN.
Philippine businesses attending trade fairs and exhibitions in territories that are Parties to the Convention are among those that are expected to benefit from the Convention when it takes effect for the Philippines on 17 April 2022. The country is set to become the 73rd contracting Party to the Convention.
Original story appeared in DFA website.