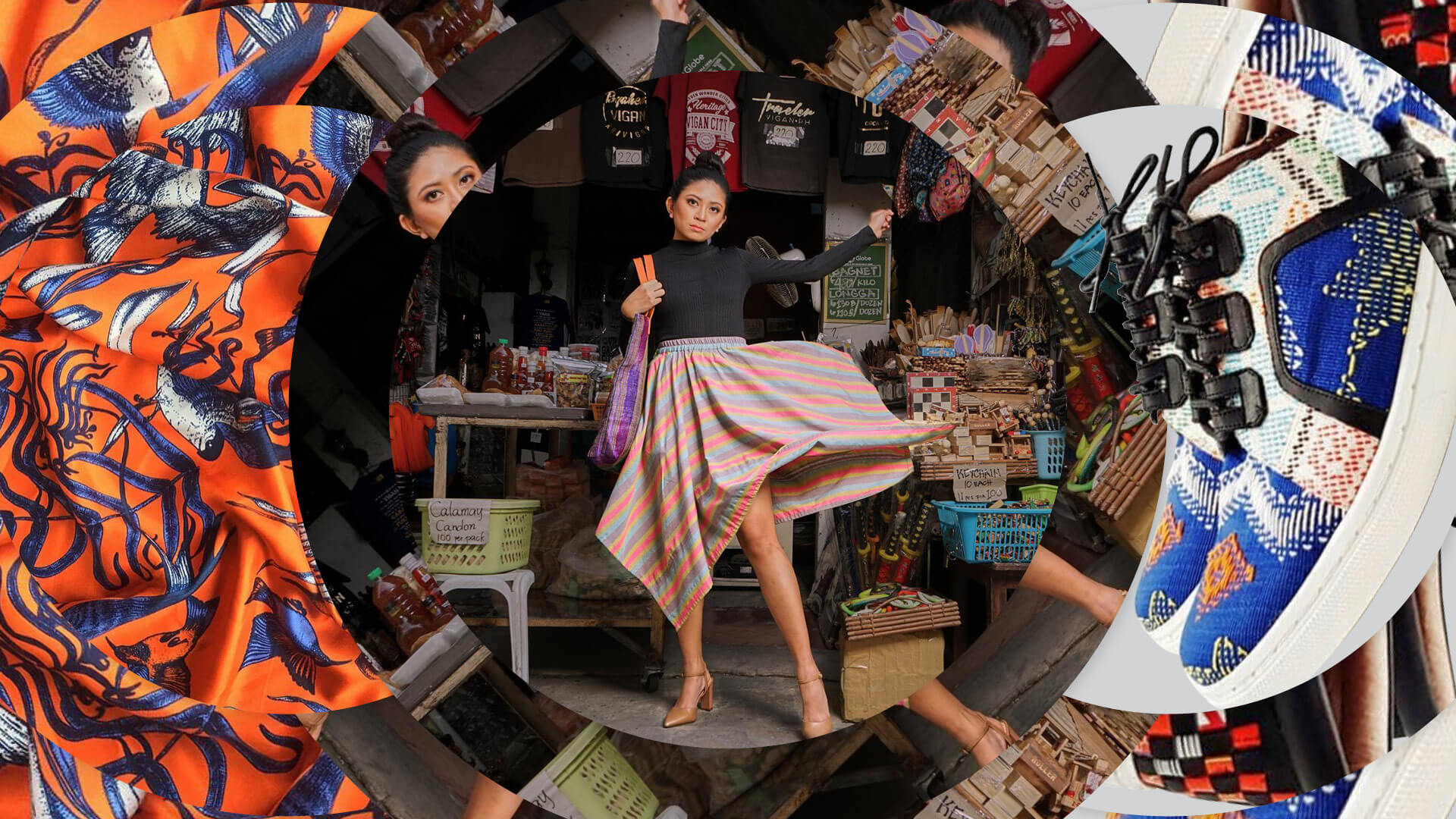 Making the Big Leap from Brick-and-Mortar Stores
Here's how local fashion and accessory businesses survived—and thrived—during the pandemic, by transitioning online
by Pierra Calasanz-Labrador
It's often been said that the Philippines has a mall culture; we like to plan dates and even spend family days in shopping malls, or simply window-shop and socialize while enjoying the air-conditioning. Thus, many local businesses have held off on going online—until the pandemic gave them no choice.
Brick-and-mortar to virtual store
For Anthill Fabric Gallery, a brand that thrives on face-to-face storytelling to share the pride of handloomed textiles, heritage conservation, and community sustainability programs, the lockdown was a major blow. "In 2019, 40% of our sales came from our retail store, consignments and pop-ups, and another huge chunk from corporate accounts. We just launched our online store in 2019 and it only contributed about 13% to total sales then," shares Anya Lim, co-founder and managing director of Anthill Fabric Gallery.
When the pandemic hit, they had to shift completely online. "We had to invest in good photography so we could put everything up on our website," shares Lim. By choosing to have their team model the clothes, they were able to work in a bubble plus save on cost while celebrating the very hands that make the pieces—an inclusive move that resonated with customers.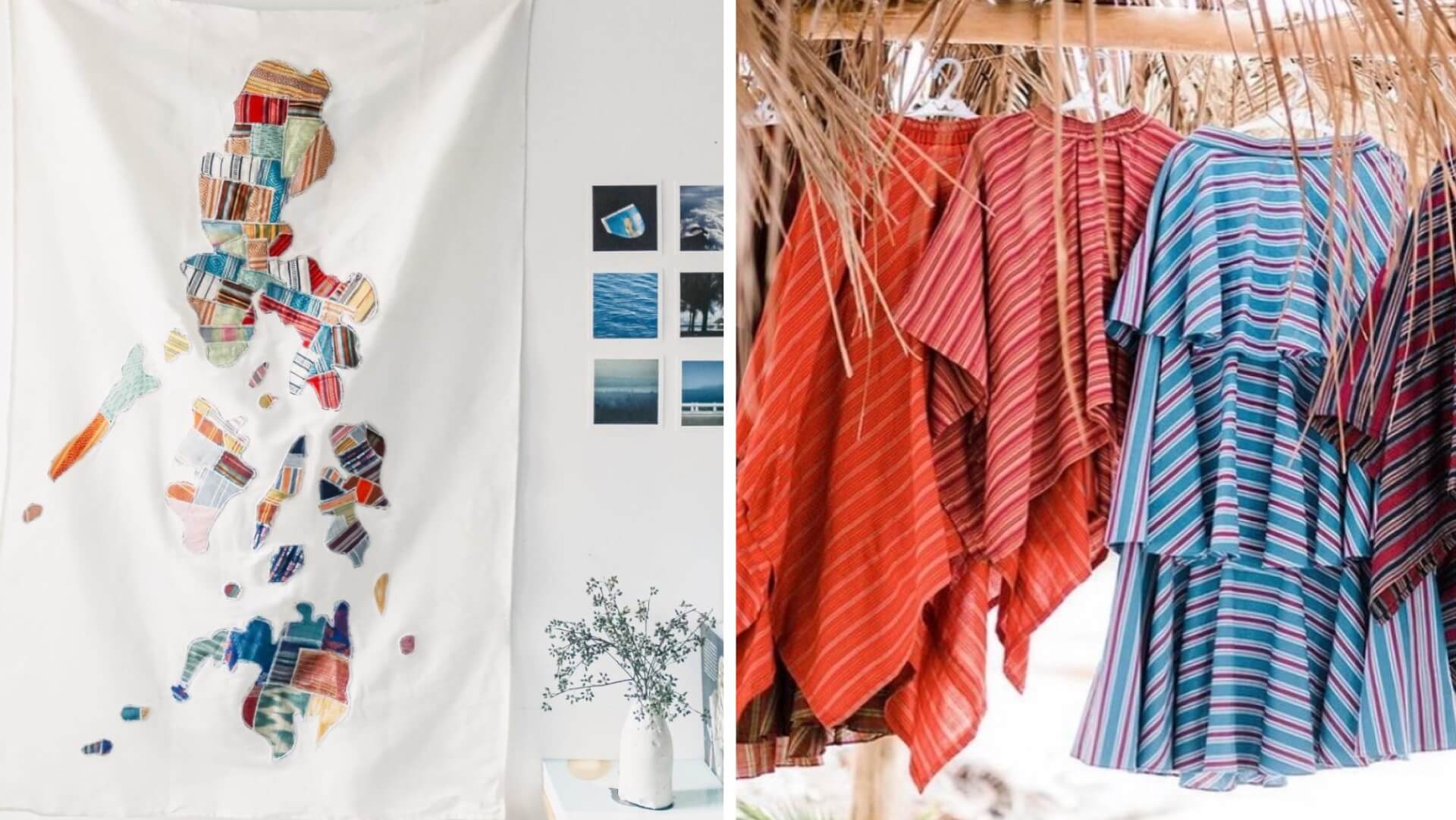 The Anthill team has also been active on social media platforms, connecting with customers via IG live. "Nothing beats physical interaction and pop-ups, but maximizing our digital assets allowed us to also leverage on our platform for consumer education," shares Lim. Their products celebrate Philippine weaves like the Map Weave Tapestry (left) and classic Tagpi Skirt (right).
Website Counterpart
Meanwhile, Frankie General Store happened to be building an online counterpart of their multi-brand local shop (www.frankiegeneralstore.com), located in popular malls around Metro Manila, when the pandemic struck in 2020. "When all the malls had to close, we were able to launch the website just a few weeks later, and setup our logistics system using our physical retail stores," shares CEO and co-founder Jammy San Juan-Magsino.
"The challenge was more the delivery process at first, because there were a lot of movement restrictions during that time, so we only did deliveries twice a week. Eventually, we were able to standardize the process and now deliver daily and anywhere in the world. We also activated doorstep delivery to the neighborhoods near our locations like Rockwell Makati, Ayala Alabang, and BGC."
Capturing the essence of a store on digital
Apart from providing people with access to the vast range of products they carry in the stores, Frankie General Store's online operations communicate the importance of supporting small homegrown businesses to keep our economy going, even more so during a pandemic. "Our initial solution was to pivot online and ramp up our social media and email marketing. These were key platforms we utilized in the storytelling of our mission and the kind of products we have in our stores. Another aspect we wanted to focus and highlight are the stories of our brand partners, so we can share these to customers and add a new layer to the products while they browse online."
This translated to better numbers, especially during the Christmas season. "I think the customers wanted to support the brands with advocacies and partner communities, and made more conscious buying decisions that helped our local businesses."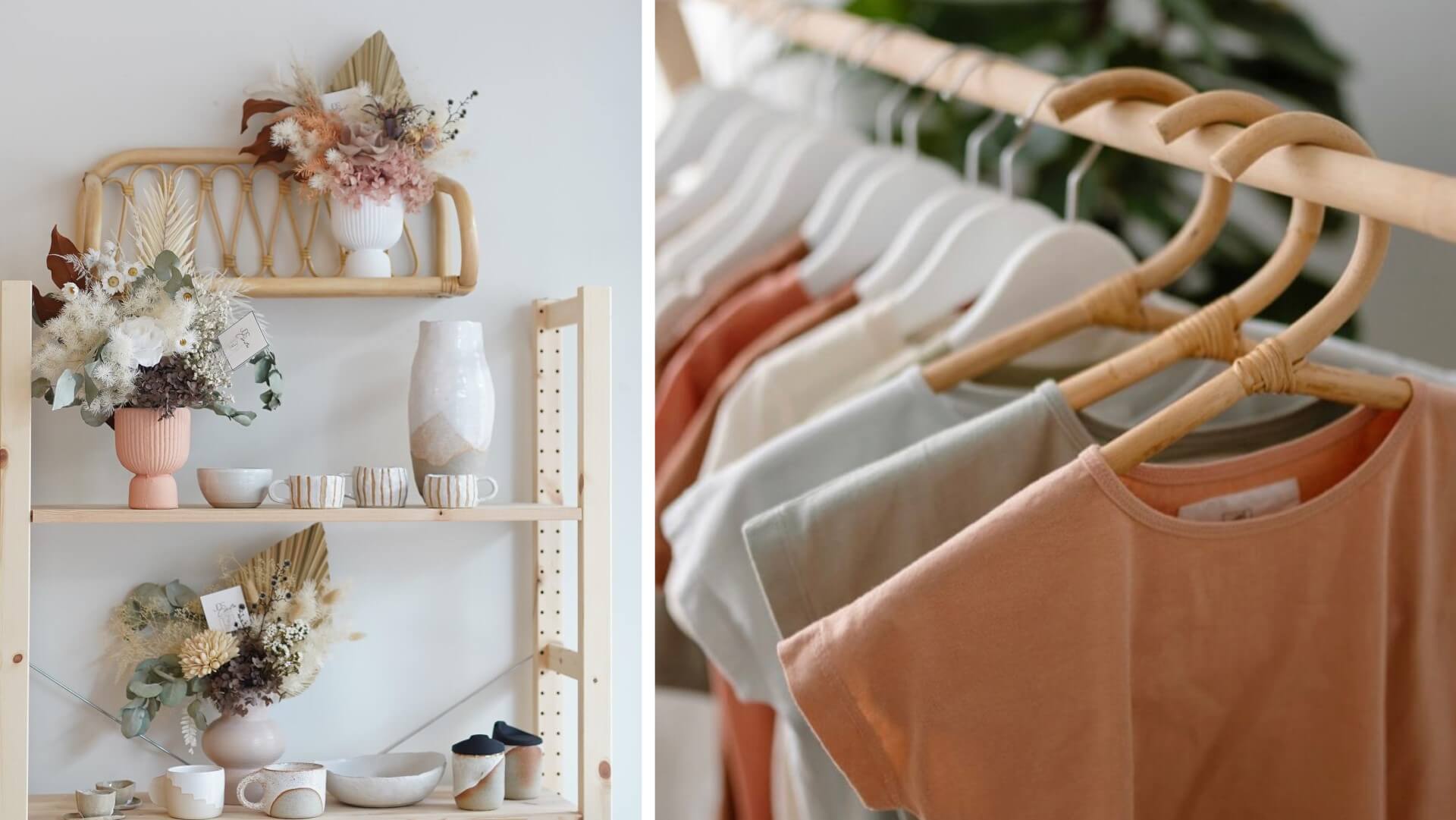 Frankie General Store will continue to value the power of the internet. "Being online is crucial in communicating with your audience because it is the main channel where most people are in right now. It gives you the opportunity to communicate with people 24/7, and anywhere in the world." Their success even allowed them to expand overseas; here is a peek at their Sydney store.
Focus on insta-Shopping
Not everyone has the manpower, time, or sheer patience to run websites, so others simply connect with their customers via social media.
Designer Maco Custodio, for example, has put off building a website at the moment and mostly relies on orders via DM on Instagram—it works since most of his pieces are custom or one-of-a-kind. Thanks to social media, he's able to connect with the local and international clientele he's built through fairs and trade shows like Manila FAME. "You really have to make an effort to post and reply," he reveals. "Our priority right now is really to sustain our partnered communities as much as we can. Then sell the items, without even shooting it professionally for a website because we need a faster ROI."
Custodio, whose eponymous brand is known for woven bags and sneakers made of upcycled junk food packaging, shares that the key to keeping afloat in these times is being able "to sell the right product at the right time the market needs it." Because quarantine rendered his main footwear line non-essential, Custodio cleverly pivoted from shoes to caps in beautiful handloomed textiles. "Thanks to our collabs with our cultural community partners in Lake Sebu and Gen San, we were able to reinvent and launch some things that we call 'things-that-matter-on-that-Zoom-screen.'"

According to designer Maco Custodio (left), the key to keeping afloat is: "To sell the right product at the right time the market needs it." His Merlin Backpack (right), like many of his accessories, utilizes recycled materials to sustain the circular economy.
Connect, but go easy as well
Like Custodio, fellow Manila FAME stalwart Feanne currently connects with clients via email or DM. "Pre-pandemic, I would regularly join a few brick-and-mortar selling venues. Now I only sell online," shares Feanne, whose beautiful stylized Philippine flora and fauna illustrations adorn silk scarves, kimonos, and even wallpaper. "I've always had my portfolio website, but I don't have an e-commerce website with a shopping cart. It's not yet the right selling channel for me at this time."
Feanne candidly reveals that the first few months of the pandemic spelled practically zero production and revenue. "I honestly wrote off 2020 when the pandemic hit, but thankfully I was still able to do some projects with my art." For now, Feanne concentrates on projects outside of her fashion brand, namely, commissioned art and licensing.
This one-woman-team reassures: "Don't blame yourself if you don't have the resources and bandwidth to explore new hobbies and opportunities during the pandemic. The pandemic is a global health crisis in the midst of global political and economic turmoil and the climate crisis, too. So honestly if all you can do is just survive and get to the other side in one piece, that's an achievement already in itself."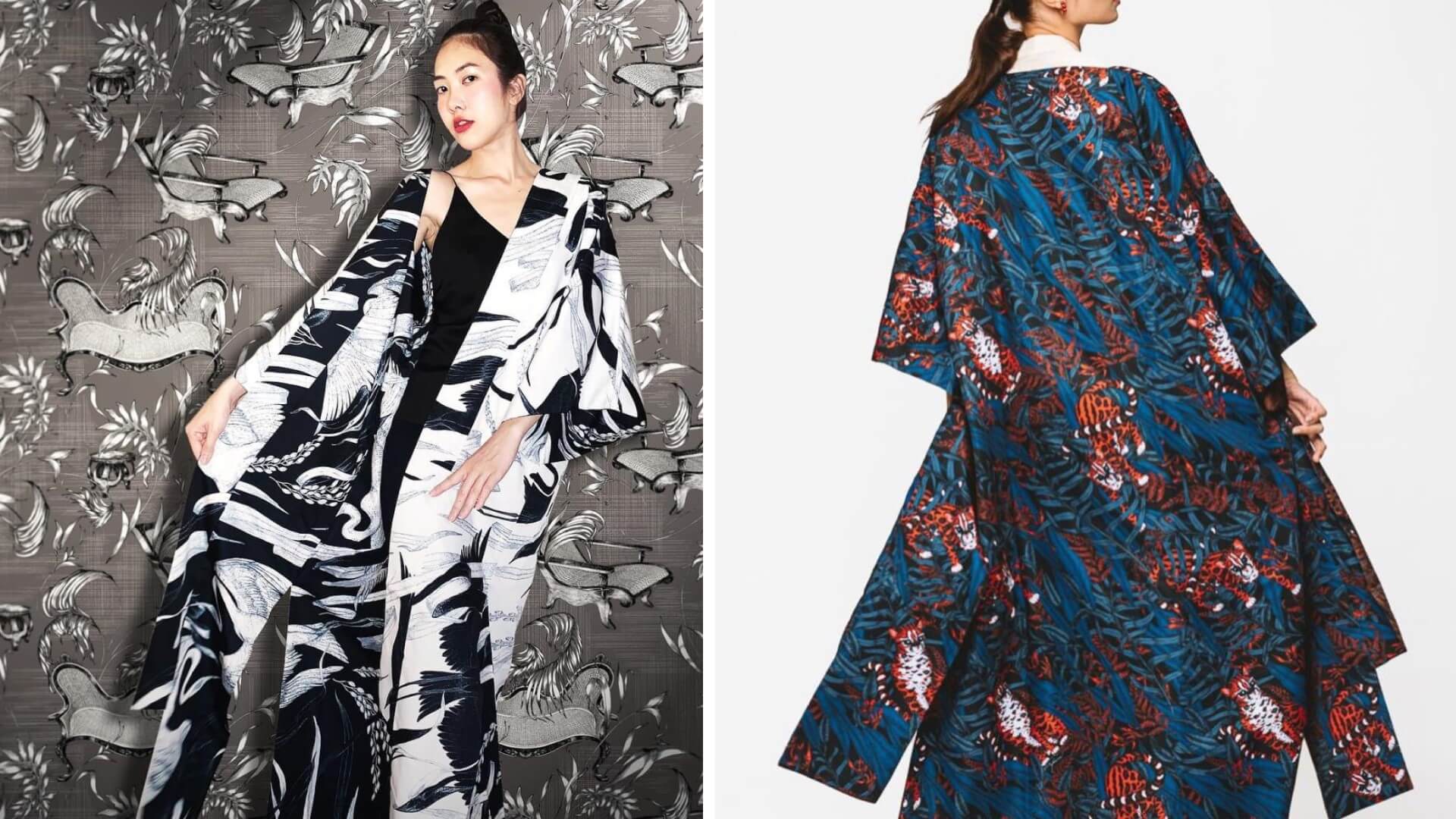 Artist and designer Feanne (left, in front of her wallpaper collab with Paperbound) believes in not forcing yourself to do everything during a pandemic. "I've always had my portfolio website, but I don't have an e-commerce website with a shopping cart. It's not yet the right selling channel for me at this time." Her Visayan Leopard Cat Kimono (right), among other pieces, can be viewed in the FAME Plus Catalogue.
Customization, increased social media activity
At Anthill Fabric Gallery, investing in online operations opened up unexpected avenues, such as the launch of custom orders and online fabric store. "The custom order page provided a more inclusive platform for those who want to wear weaves but don't necessarily fit in the standard sizing. It also allowed us to collaborate with customers who have designs in mind for their weaves that they want to bring to life. Our Fabric Store opened new markets among sewing enthusiasts, crafters, designers, those renovating their homes, and at the same time, it expanded the reach of the fabrics to a global market."
Today, online sales make up almost 50% of their monthly revenue, and have helped sustain the brand throughout the pandemic. "What allowed us to eventually move forward with ease is when we let go of what we cannot do and focused more on what we can do. The radical acceptance of our situation allowed us to perceive things differently and see the silver lining."
Analyze "New Normal" numbers
And while many brands had to shift entirely online or even unfortunately close shop, Frankie General Store actually opened new brick-and-mortar stores, including an overseas branch, bringing their community of proudly Filipino brands to Sydney, Australia. Their secret? "A practical thing you can start with is to study your data, track patterns, and learn to adapt to 'new normal' numbers. This will help you manage costs effectively and even seize new opportunities and solutions that weren't a priority pre-Covid," shares San Juan-Magsino.
"You also need to redefine what success is in the time of Covid, and communicate this regularly with your team so you can adjust your expectations and don't get easily discouraged with the rapid and significant changes that happen. Lastly, when you've done all you can, put your faith in God and trust that good things can come from detours. If it means growing in character, grit, empathy, and love, that is still a win!"
Interviews by Pierra Labrador. Header collage by JP Meneses; images from (left to right): Feanne (Philippine Birds and Botanicals Scarf), Anthill Fabric Gallery (Panyo Midi Skirt), and Maco Custodio (Lalapatos Shoes). Other images courtesy of the brands.