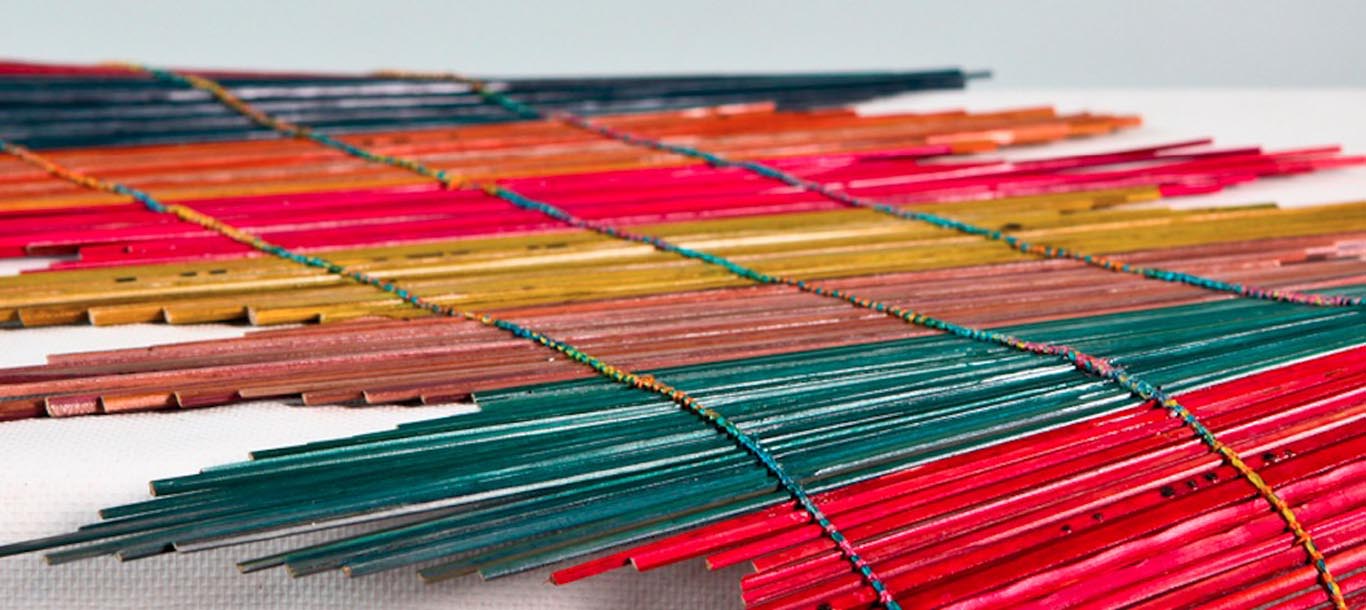 Craft Makes a Comeback
Hacienda Craft's vision is grounded on twin pillars: Providing an alternative livelihood for farmers and other rural communities while preserving native weaving traditions. Combined with design, the Bacolod-based company developed a template for sustainable social enterprise.
At Manila FAME's 68th edition, the company's Ikat lamps by Tes Pasola bagged the Katha award for best product design. Made from buri midribs and bamboo beads, it is a polished – and inventive – reimagination of a traditional pattern, in consonance with the company's creative credo established by owners Joey and Ina Gaston.
"We express Philippine culture and traditions through design," Ina explained, "using indigenous materials and craft techniques in a contemporary way." It is a stylistic tenor that is finding favor with both local and international buyers.
Clockwise from top left : Bird's Nest Shadow lamp; Calligraphy 2.1, Calligraphy 1.0 lamps, made from buri midrib, by Christina Borromeo-Gaston;
Fish Trap lamps,made from bamboo and cotton cord, by Stanley Ruiz.

In particular, Joey and Ina were buoyed by the observations of a returning Manila FAME visitor, a Bangkok-based Chinese who's been in the business for decades. "He told me this is really the time for the Philippines," Joey recalled. "It's something unique that you have," the visitor continued, "all these ethnic cultures."
The same buyer interpreted his Thai companion's interesting comment. "Manila is so chaotic, but the floor is clean," the Thai stated. Perplexed, Joey asked for an explanation. "In the chaos, there is order," the Thai reasoned. "By order he meant this," Joey said while pointing to the booths at Manila FAME, "the culture is still emerging, despite the chaos."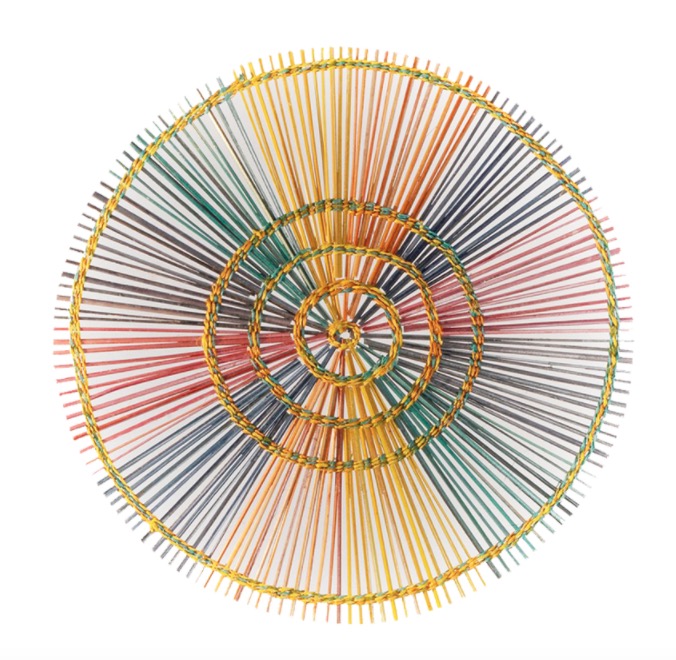 Ikat placemat made from buri midribs, by Christina Borromeo-Gaston.
A new wave of business owners and managers bring hope for craft makers. "We don't belong in your collection," Joey told an American second-generation buyer who showed his catalogue of mass-produced items. "But I actually want to put natural stuff in our collection," the American countered.
Most of all, Ina saw a change in the buyers' perception of Philippine craft makers: "Finally, they're getting it. If you want a million pieces, then go to China because we could never serve that. Our products are from small-batch manufacturing, that's why they're very special."
Top photo: Ikat table runner, made from Buri midribs, by Christina Borromeo-Gaston.
CONTACT INFORMATION

Jose Ma. Gaston
President

63 034 2130062
info@haciendacrafts.com
www.haciendacrafts.com
Hacienda Santa Rosalia,
Manapla, Negros Occidental, PHILIPPINES