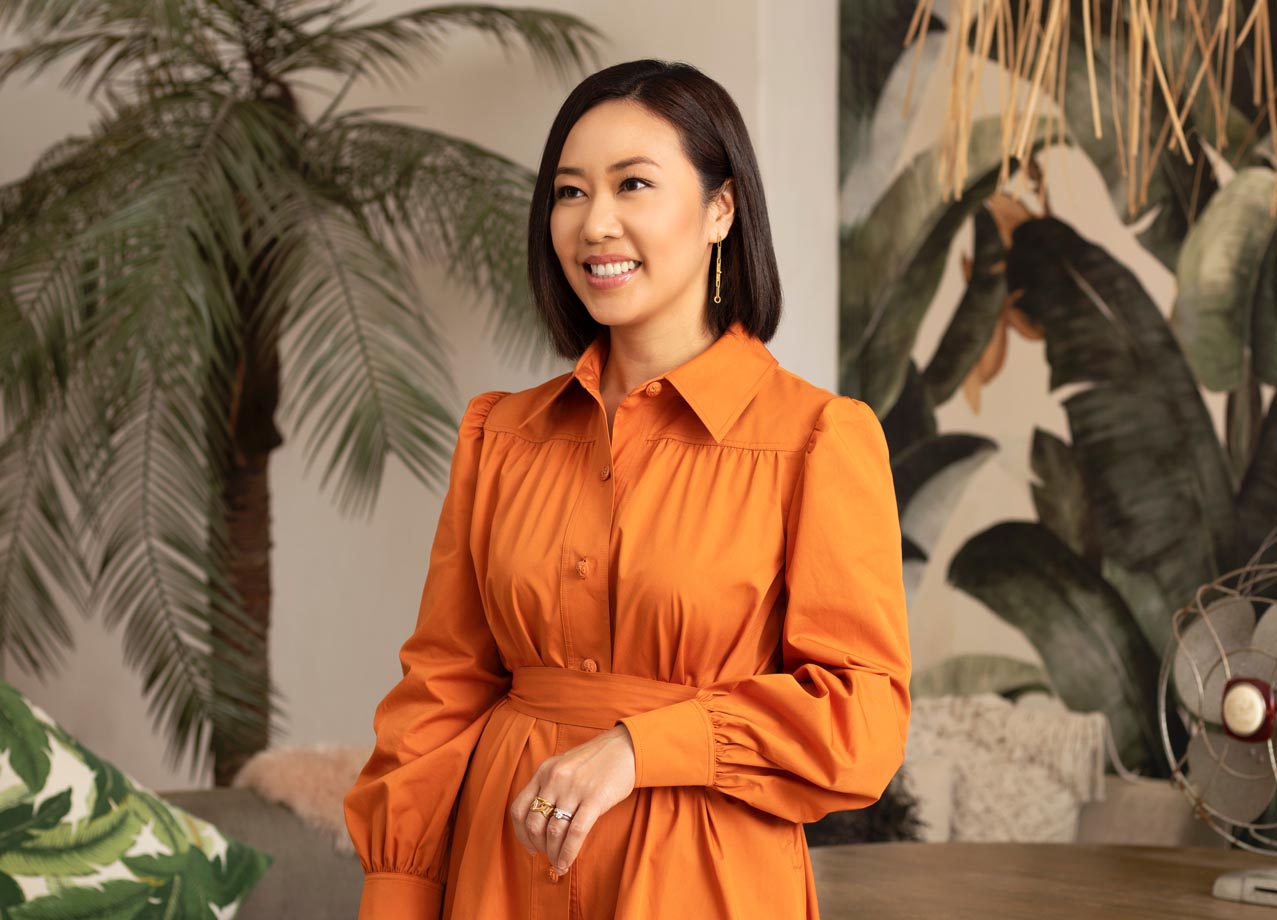 An Editing Eye, a Global Perspective
An early exposure to the best of what the world can offer has sharpened Kissa Castañeda's instinct for good design


by Patti Sunio

Following in her parents' footsteps while carving her own path, Kissa Castañeda had an early taste of a life filled with discovery and exploration. She was born to a pilot father, a 747 captain, who took her around the country to explore key destinations such as Baguio, Cebu, Dipolog, Romblon, and Davao, to name a few, and a mother who was fearlessly passionate, with a keen eye for art and design, crafty and resourceful in her way—one who can cleverly spot a piece of scrap and turn it into a home treasure.
At 11 years old, she travelled without her parents for the first time, setting off for a month-long study exchange program in England, to study art and literature. The experience turned out to be one of the most eye-opening, offering her a glimpse into what she could experience of life. "I knew then that I wanted to study abroad and that I'd spend my life—and money—seeing the world," she says.
Much of her young adult years would be spent in multiple cities across Asia. "A lot of my moves were about following my curiosity but also seizing opportunities," she shares. While studying for the SATs—as she had decided on studying at a university in New York—she was awarded a full scholarship to a new international school in Beppu, Japan. Castañeda chose the latter. "Studying in a small town in Japan, funnily enough, exposed me to how big the world truly is. There were 82 nationalities represented in Ritsumeikan Asia Pacific University, and this level of diversity is much higher than those of schools in the US or UK. I learned more being in a truly global environment than in any classroom."
In 2005, fresh out of university, Castañeda was set on taking a publishing job and joined Preview magazine, which was headed by then editor-in-chief Pauline Suaco-Juan. "I learned so much about writing, styling, editing, and curating from Pauline, who I consider my mentor, and the rest of the team," she says. "Looking back, I was lucky to start my career during the golden era of publishing."
Many years later, she would find herself in bustling Hong Kong, the New York of Asia, as she would point out. "This move propelled my career further and allowed me to meet so many inspiring people," she notes. In sync with the city's vibe, its "palpable energy and ambition in the air," Castañeda was right where she should be, and worked her best to reach the top position as editor-in-chief.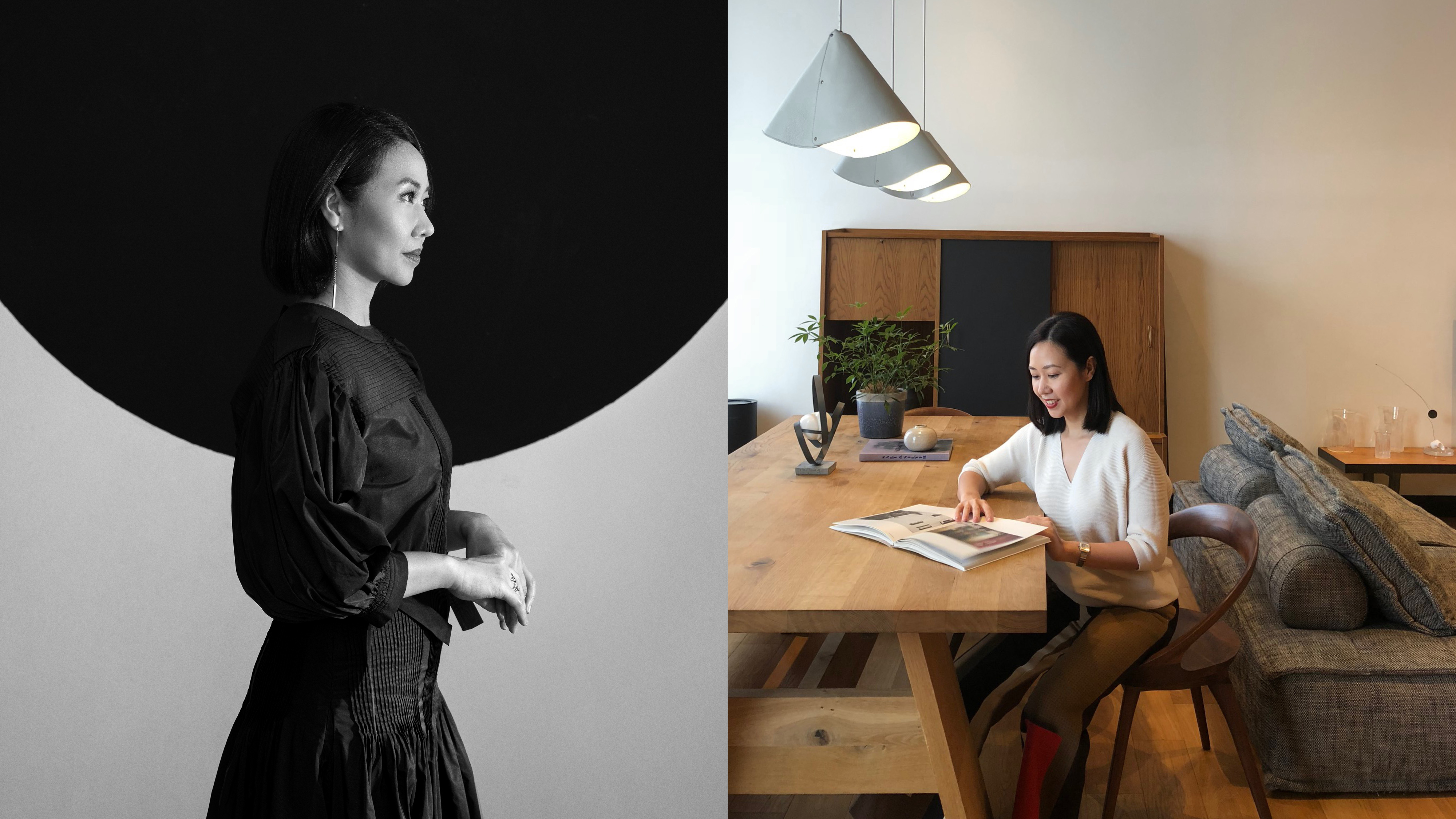 She would eventually make another move, this time to Singapore, where she is currently based, and has taken on the role of editorial director of Home & Travel, Tatler Asia Group
Alongside her steady career in publishing, she continues to live a life fueled by the very things that lit her up as a child: seeing the world, learning about different cultures, and experiencing the best in art and design.

LIFE IN STYLE
"Travelling to over 50 countries has allowed me to have a greater appreciation for myriad craft traditions and architectural styles," Castañeda says. "I have a soft spot for adaptive reuse and conservation projects, especially when transformed into hotels, restaurants, and galleries."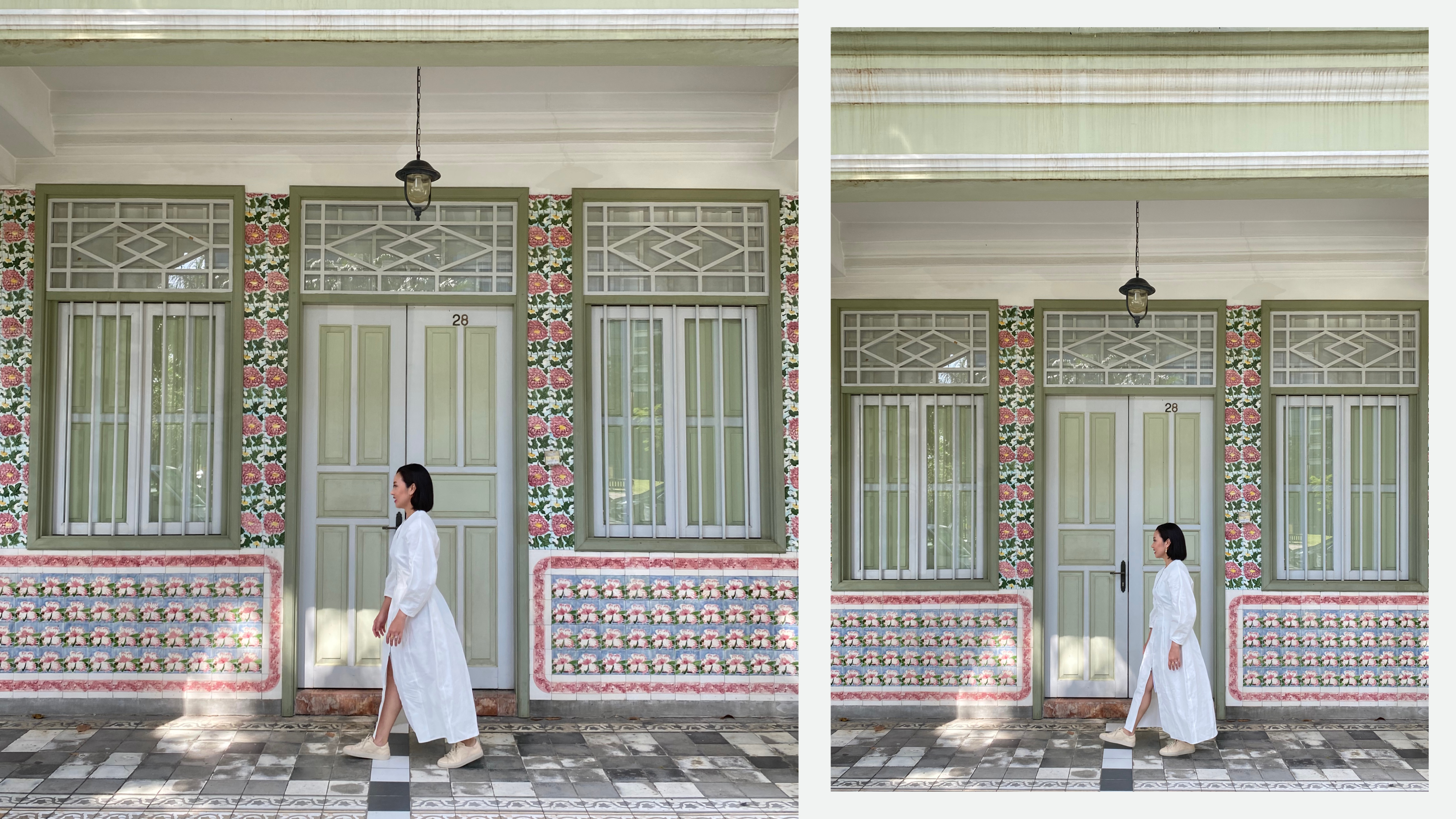 "In any place I visit, I make time to visit heritage structures, be it Haussmann buildings in Paris or the colorful shophouses in Singapore." She's had more time to explore the latter given the lockdown
As for her personal aesthetic, she describes it as "warm minimalism." "I like clean lines and natural materials, with texture and patina woven in. I'm partial to calming, monochromatic schemes but I do like a bit of color."
She picks Japan as the country that's influenced her the most in terms of design. "The simplicity of their approach is striking, and yet each element has a deep connection to nature and their culture," she explains. "The Japanese really value their own artisans and crafts, called kogen. We need this level of investment if we want traditional craftsmanship to thrive in our modern world."
THE FILIPINO CHARM
Given everything she's seen and explored, and having spent most of her life away from the Philippines, Castañeda admits that being abroad has made her realize "how creative Filipinos really are." "In the same way that being friendly and hospitable comes naturally to us," she says, "creativity is also an intrinsic part of the Filipino spirit."
There's a charm that sets Filipino designers, artisans, and craftsmen apart from the rest. "It may sound corny, but I feel that Filipino makers create with their heart and soul." She points out that unlike the Japanese or Danish aesthetic, Filipino crafts are often criticized for not having a "recognizable look," which makes it more challenging to achieve the global success it deserves. "I think that's beside the point. Being Filipino is to celebrate beauty in diversity—we are a nation of over 7,000 islands, we speak hundreds of languages, and a lot of us are racially mixed. As such, our creative community does not need to adhere to a single aesthetic but should capitalize on multiple perspectives."
"I gravitate towards designs that look effortless and those that make me smile," she says of her preference and what she thinks constitutes good design. "I don't like designs that try too hard or are gimmick-y. It's imperative we create designs that last, as everything we produce has an impact on the environment. Make it count."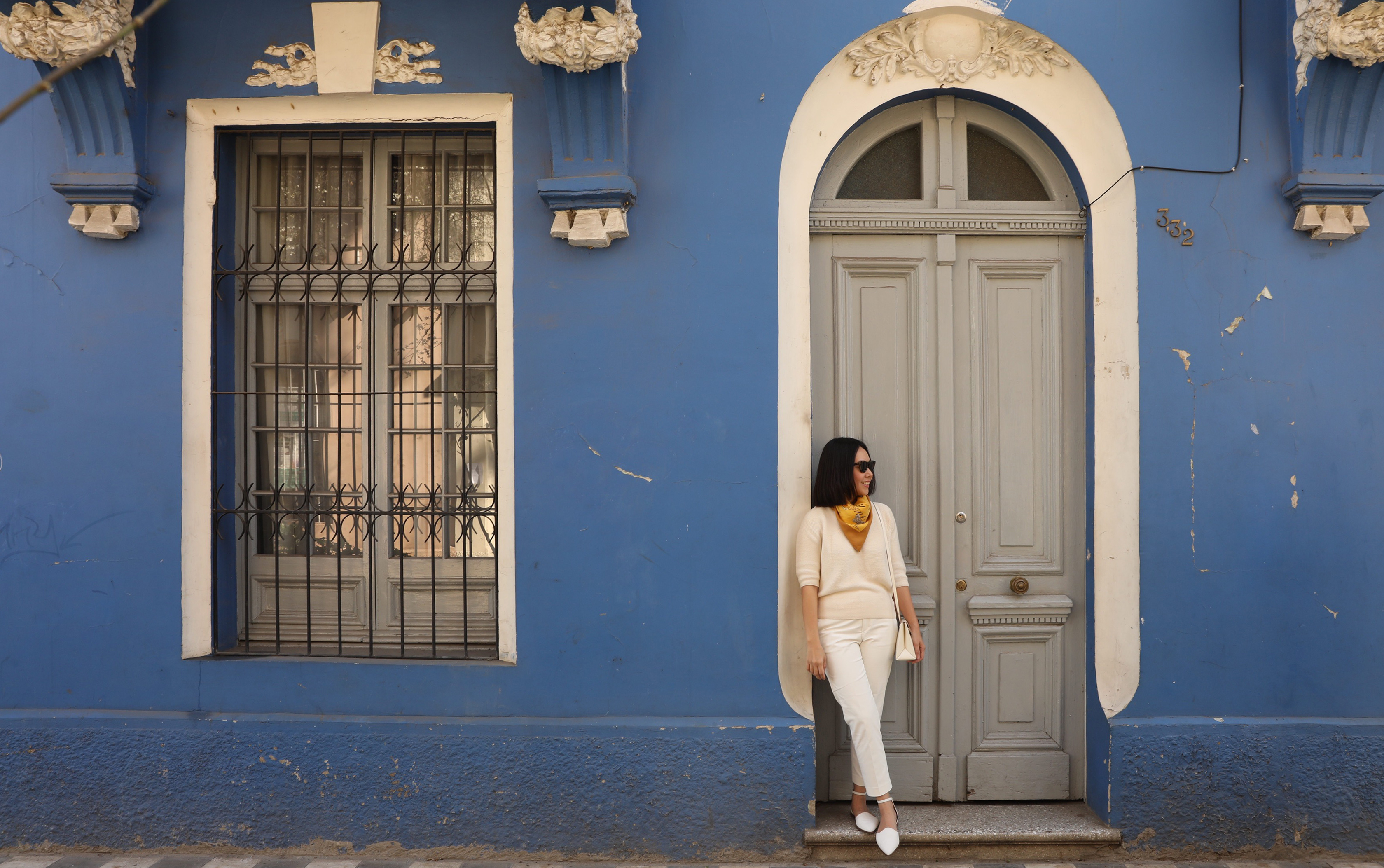 Her once globe-trotting Instagram feed is now filled with throwback shots of her choice destinations, newfound discoveries within Singapore, and personal updates. She constantly reports on her whereabouts, discoveries, and what she's up to on her Instagram and Twitter @kissacastaneda

SLOW, CONSCIOUS LIVING
Before the pandemic, Castañeda had regularly spent significant hours of her life on flights, being away as frequently as twice a month, one of those being a long-haul flight. Staying put amid Singapore's circuit breaker, for her, is "a shock to the system."
She emphasizes that now, more than ever, the role of the home becomes all the more essential, and makers and consumers alike will begin to recognize this, if not already. The shift in focus will be on home improvements and a newfound appreciation for slow, traditional crafts, as well as unique ways in which one can personalize their space. "Homes have always been a sanctuary—a place where we can be our true selves," she says.
As to where she's headed next, there's no telling for now, although Castañeda reveals that she finds herself drawn to visit what's underexplored, be it across borders or within the Lion City.
"I must say, however, that I've really enjoyed staying put. It was a change of pace I didn't know I needed," she admits, appreciating the time she gets to spend more with her husband and their dog, Oscar. "I'm not alone in having a pandemic epiphany but it has changed my perspective on how I should live my life—slowly, consciously, meaningfully."

FAME+ SELECTIONS by KISSA CASTAÑEDA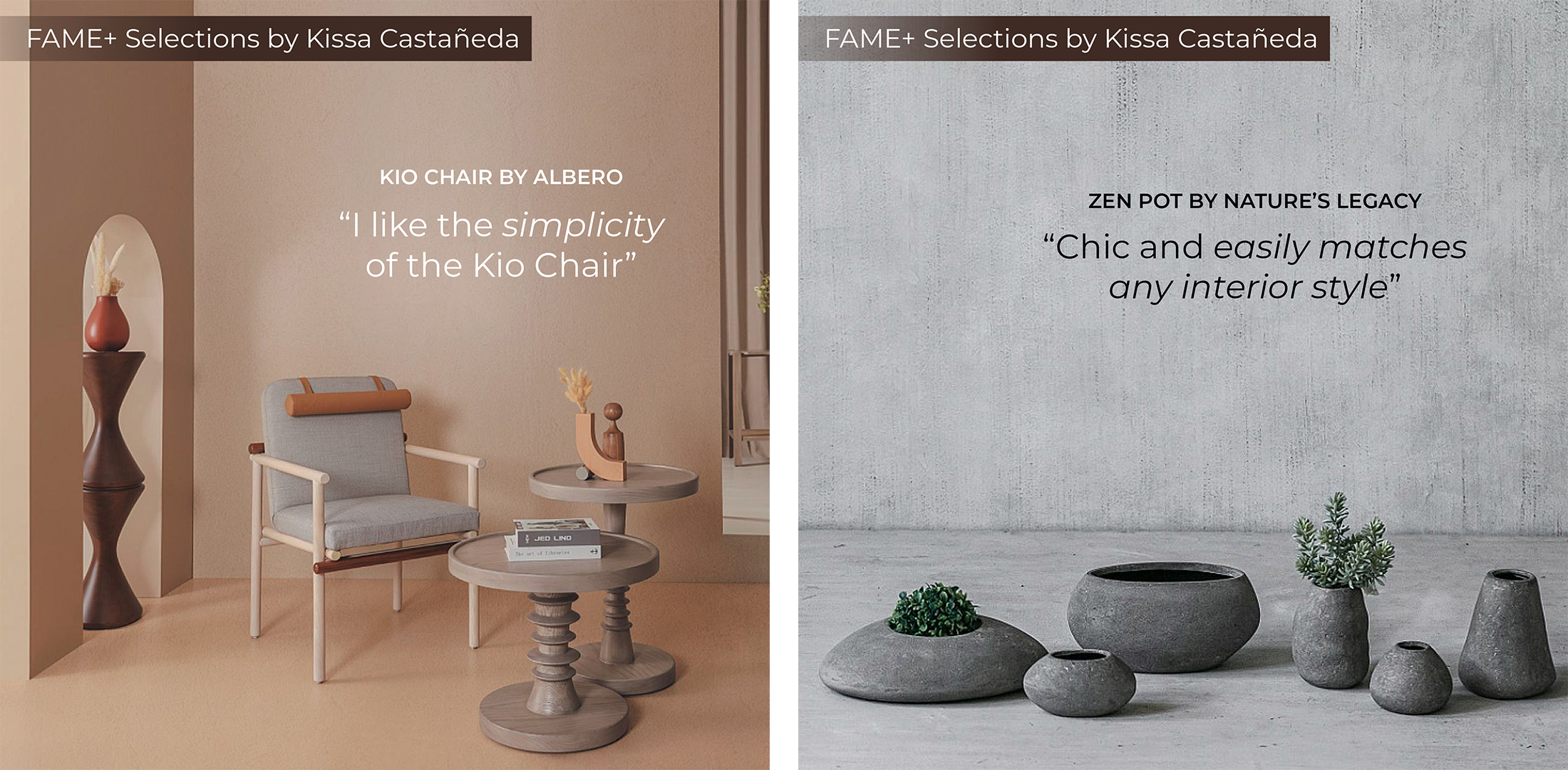 From the buffet of choice products featured on the FAME+ catalogue, she indulges in a selection of her top picks, beginning with the Kio Chair, which uses two of her favorite materials—wood and leather. "For me, flexibility is one of the most important things when it comes to picking furniture and I can imagine this working in any room," she says. Likewise, another versatile choice is the Zen Pot, handmade from natural crushed stone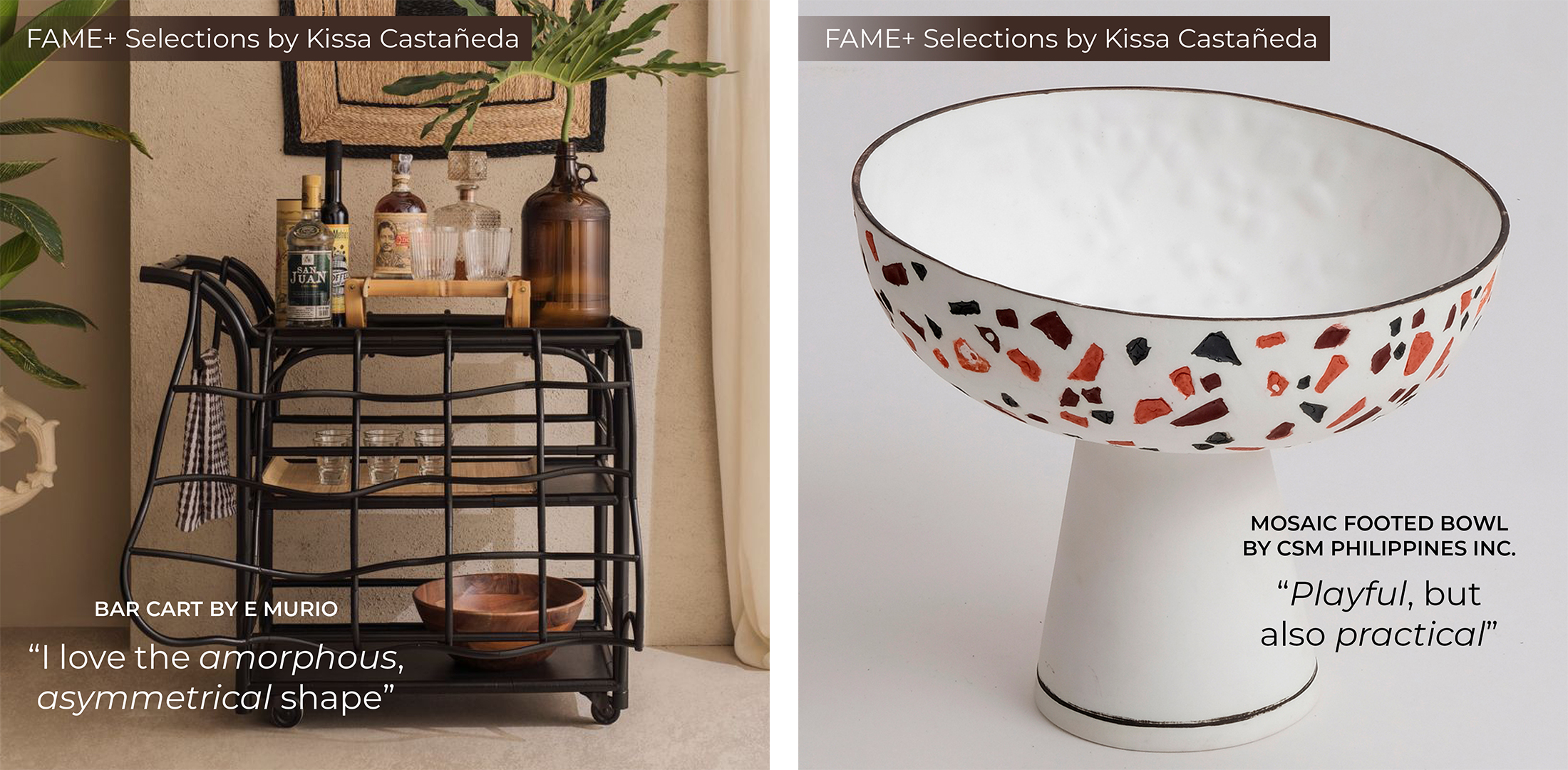 She is drawn to the make of the E Murio bar cart and loves how the traditional cane or rattan is given a modern spin; while the Mosaic Footed Bowl is an artfully designed piece she imagines to be "filled with fruits or a stack of ensaymada (sweet dough pastry) on it."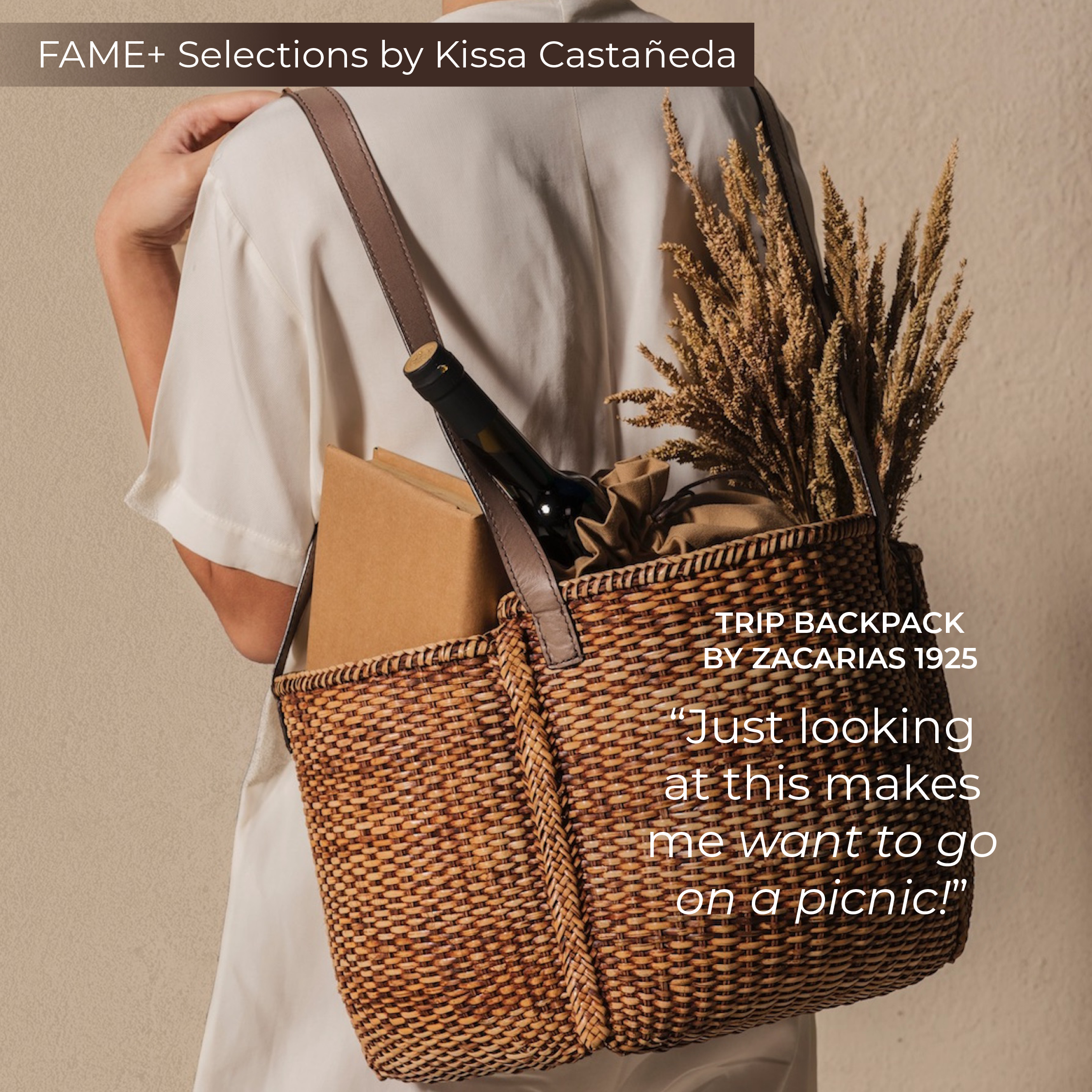 Her on-the-go lifestyle naturally makes her reach out for the Trip Backpack, which she finds unique and practical for its multiple compartments

Portraits by Franz Navarrete; photos courtesy of Kissa Castañeda