A Modern Imagination of Classic Rattan
Obra Cebuana's new owners, husband-and-wife tandem Justin and Selina Romualdez, first took stock of the 29-year old company's assets before deciding on their plans for its next journey. "We would have to say our manpower is our biggest strength," said Justin. "Many of our people have been with the company since the beginning, and stayed with us during the change of ownership."
Their new acquisition is an established - and multi-awarded - Cebu-based furniture manufacturing company known for its singular style rooted to Cebuano handcraft, native materials and a contemporary design language. It has also built up a strong customer base gained through the years by Obra Cebuana's previous owners. All that was left for the Romualdez's to do was to keep it running while scaling up production in order to achieve their goals.
"We didn't see the need to rock the boat, so to speak," Justin said. "We just have to be more aggressive and involved to make the business grow."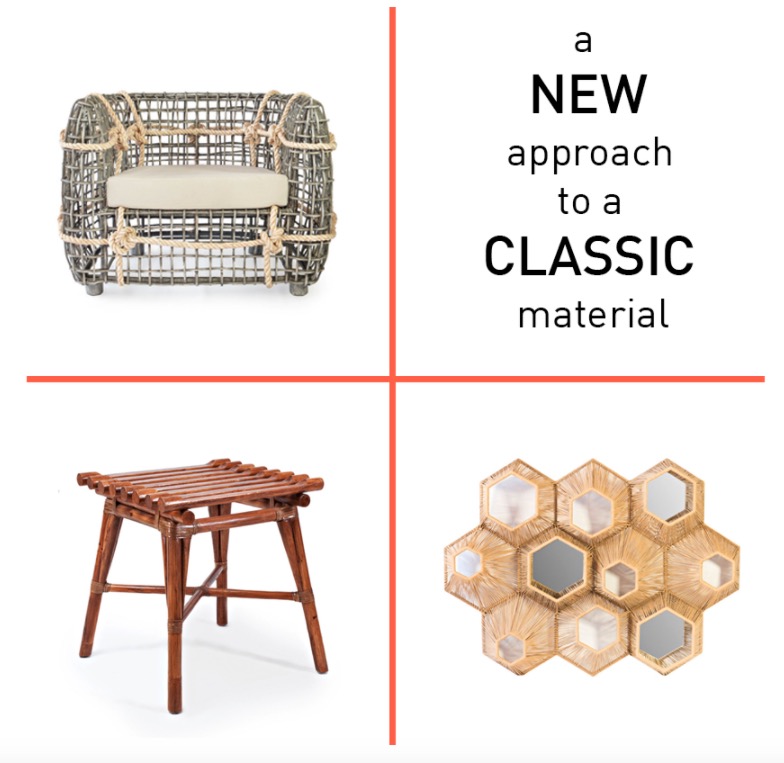 Clockwise from top left: Nautical chair, Honeycomb mirror, Chillichangga side table.
The Romualdez's are in the process of expanding the factory, while also accelerating their marketing efforts in order to reach a wider audience. With the new structure, Justin and Selina saw the need to strengthen their foothold in the export market. Specifically, as Justin explained, "companies that are into wholesale, distribution, and hospitality because they tend to have repeat orders and buy continuously." Selina added that "though the local sector is robust, it's still not as fast as the US, which is our biggest market."
Since the acquisition in 2015, Selina and Justin have settled into their new roles as Obra Cebuana's owners, steering the company to its next life by growing the business while staying faithful to its culture at the same time. That includes playing to Obra Cebuana's strength as a renowned resource for mainly rattan-based products with a contemporary identity. As explained by Justin, "our design philosophy can be simply summed up as a new approach to a classic material."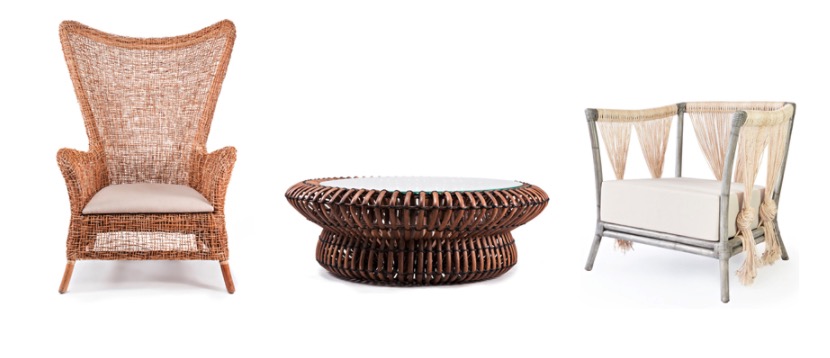 Left to right: Pops armchair, Lotus coffee table, Abaca knot accent chair.
Top photo: Panulo accent piece.
CONTACT INFORMATION

Justin Romualdez
President

6332 349 3762
info@obracebuana.com
R.A. Quano St., Opao,,
Mandaue City, Cebu, PHILIPPINES