Alexander Garcia: Leaving a Legacy
A pioneer in the local furniture industry, his goal was to focus on what's important: people and product innovation
by Arthel Tagnipez

One of Pampanga's best, A. Garcia Crafts has been in the business of manufacturing and exporting world-class furniture for almost three decades.
The man behind its beginnings and a pioneer in the local furniture industry, Alexander Garcia, sadly passed away last December 2021. Still, his contributions and influence continue to impact the business he built from the ground up, and the people who were there along with him in his journey.

A. Garcia's wide-range of indoor and outdoor furniture made by highly-skilled Kapampangan artisans and craftsmen can be found in many households. The company has become an expert in mixing traditional and modern design pieces and experimenting with natural materials to create long-lasting furniture for modern luxury living.

MODEST BEGINNINGS
Like many homegrown businesses, A. Garcia Crafts began modestly. "He started as a subcontractor in the '80s for Design House Asia. Their product designer was Joel Enriquez at that time, his close friend way back from childhood," begins his son Andy Garcia, who now runs the company. Under his watch, A. Garcia eventually ventured into furniture design and, in 2003, expanded into new territories.
The turning point for the company, according to Garcia, would be when they participated in the 2007 IFFS or International Furniture For Singapore and introduced their new furniture line under designer Dem Bitantes. In the earlier collections of A. Craft Garcia, Bitantes was the design director and developed various furniture designs signature of the brand today, such as the Pamela Wire Chair.
"What I really learned from him is how he gives importance to the product designers, because it's not a common practice for all companies to spend or invest on product development and design. Dem is one of the top furniture designers here in the Philippines," Garcia says. "When it comes to product development, one can really see how passionate my dad is, like once he sees the sketches, he already knows how it'll be produced, how it'll look…"
Under the guidance of the late Alexander Garcia, keeping up with the trends helped A. Garcia Crafts maintain their stature. Garcia is one who believes that if they don't continually try to improve and update themselves, the business would eventually close.
The furniture company then joined numerous national and international trade shows such as the Maison et Objet in France and Ambiente in Germany. A. Garcia steadily built its reputation throughout key cities around the globe, exporting their products across the United States, Europe, Africa, and Asia.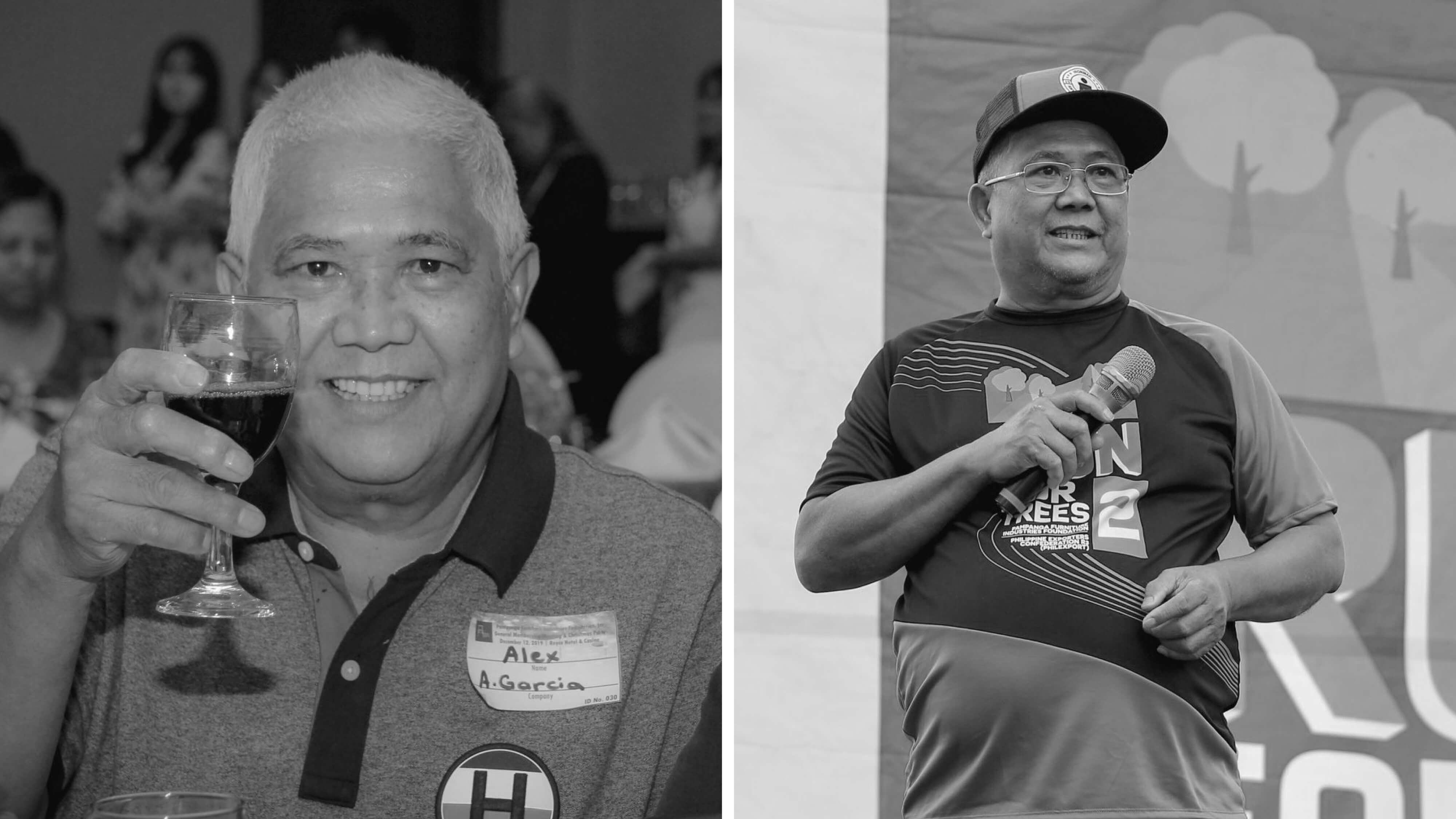 The late Alexander Garcia was a simple man, but also very calculated. He always wanted to make sure that the company's growth was steady and sustainable. His style was simple but strategic

BUILDING A LEGACY
From 2019 to 2020, Alexander Garcia led the Pampanga Furniture Industry Foundation (PFIF) as president. Teeming with ideas on how to further promote the local industry, he strongly advocated for product and skills development as a means to extend the longevity of businesses as well as foster growth and development among the members.
"During the time of Mr. Garcia in the PFIF, he advocated having a research-based skills training program to identify the needs of the members," shares Liza Samia, board director of the PFIF. "He initiated this so that we will be able to serve the needs of the members in terms of human skills development. He advocated investing more in the design and development program because he believed companies who invest in product development are the ones who are still doing good business and will continue doing so in the future."
Although his stint as PFIF's president was short, Alexander Garcia left with them an important lesson: you're only as good as your last design. Continuously pushing for growth and product development, as with the work and environment he honed in A. Garcia Crafts, he wanted the same for the future generations of Kampampangan craftsmen and artisans.
There were a lot of programs Garcia wished to implement, such as working on a training program for skills development and building a two-year course that would help those interested in pursuing a path in furniture design. Unfortunately, the pandemic hit, and many of these had been put on hold.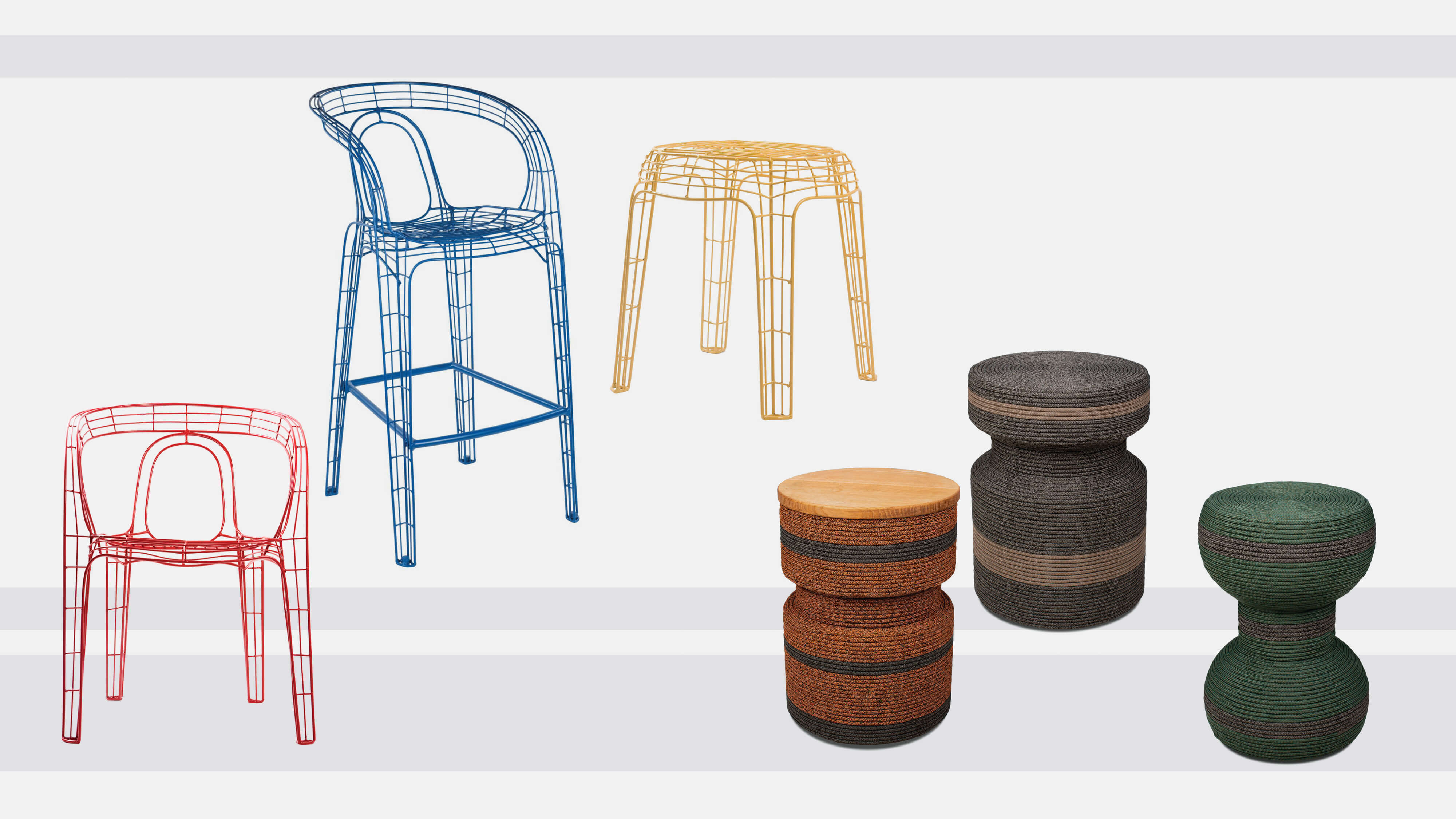 Under the guidance of Garcia, the company was consistent in its focus on product development, especially in developing new materials and brainstorming on materials innovation.
(From right) A. Garcia's signature Pamela Wire Lounge Chair, the Pamela Wire Bar Stool, and the Pamela Wire Stool in yellow; the Raf Rope Stool with Oak Top, the Ross Rope Stool, and the Tamtam Rope Stool from its recent outdoor furniture collection using the polyolefin rope

SIMPLE BUT STRATEGIC
On what he's learned from his father, the younger Garcia shares: "Keep it simple," be it in furniture-making or managing the business. "When it comes to business, he believes that you don't have to complicate the process. He's the type who is simple and very hands-on and likes to involve himself in every step."
"When my dad needs to make a decision, he always takes calculated risks. That's his style," Garcia adds. "That's why I would say that the growth of the company happened slowly but surely. As our company grew, instead of getting a lot of new employees, he made sure to only hire the key people and that we would be able to take care of them and be accountable to them. That way, we are able to work with the number of employees we are capable of managing."
Caring for the people, after all, is caring for the business. "When it comes to the people, he makes it a point to converse with them rather than be the type of boss they rarely see," says Garcia. "He really takes care of the people. Right now, I would say that more than fifty percent of our employees have been working with us for more than 10 years already."
And it's one of the many legacies Alexander Garcia leaves behind.

Photos courtesy of brand